Home
Tags
Medical and Health Products
Tag: Medical and Health Products
SAN FRANCISCO, Calif. /eNewsChannels/ -- Edgewood Partners Insurance Center (EPIC), a retail property, casualty and employee benefits insurance brokerage and consultancy, announced today their release of the first in a series of Healthcare Engagement Videos. EPIC is providing the videos with production support from GuideSpark, a digital employee communications provider, and health insurance carrier UnitedHealthcare.
NOVI, Mich. /eNewsChannels/ -- Medical Care Alert, a national provider of emergency medical alert systems for senior citizens, has earned the 2012 Angie's List Super Service Award in recognition of superior customer service. This recognition is only awarded to the top 5 percent of all companies rated on Angie's List, the nation's leading provider of consumer reviews on local service companies.
HOUSTON, Texas /eNewsChannels/ -- The Softway Solutions development team has received a Bronze Web Health Award for their development work of the iPhone / Android app 'Auscultation Primer.' The award was presented during the 14th annual Web Health Awards program, which recognizes America's top digital health resources.
DURHAM, N.C. /eNewsChannels/ -- Heart Imaging Technologies, the global leader that pioneered the first FDA approved zero footprint medical imaging workstation, WebPAX, announced today the award of its sixth patent covering 'zero-footprint' medical image viewing technologies. 'Zero-footprint' technologies allow health care professionals to view medical images using any computing platform with a standard Internet web browser.
ELKHART, Ind. /eNewsChannels/ -- TCL picks DEHCO Commercial to distribute its line of LCD TVs to the health care industry. Dehco Commercial has combined their HC20 technology with LCD TV's made by TCL. The result is a pillow-speaker-ready (Intertek listed) TV system priced 30 to 40 percent below what is typically spent on health care TVs.
VINELAND, N.J. /eNewsChannels/ -- Designed for analytical research and clinical diagnostic testing, Laboratory Supply Distributors Corp. announces the 96-Well Multi-Tier™ Micro Plate System. Its unique, patented design allows for more flexibility and ease of use.
CHICAGO, Ill. /eNewsChannels/ -- Orsini Healthcare is proud to announce the launch of their completely redesigned corporate website, orsinihealthcare.com. The redeveloped site offers a fresh new look with significant improvements in navigation and comprehensive descriptions about Orsini Healthcare's multiple service offerings.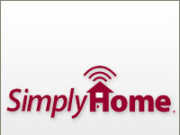 ASHEVILLE, N.C. /eNewsChannels/ -- SimplyHome will announce the launch of its new product line at the Aging in America Conference in San Francisco, April 26-30 - the SimplyHome System.
ATLANTA, Ga. -- ContinuLink, a leader in Web-based home care software has announced that it has entered into a business development relationship with Cardiocom to provide a two way interface between Cardiocom's Omnivisor Pro software application and the Web-based ContinuLink application. Cardiocom is a developer, manufacturer and clinical service provider of award-winning telehealth solutions.