Home
Tags
Medical Research
Tag: Medical Research
eNewsChannels NEWS: -- ROKiT Pharma, Inc., a public-benefit corporation dedicated to putting patients first, announced today it is rapidly progressing through final preclinical studies and moving forward with preparation for the initiation of a Phase 1b/2 clinical trial of ROK-001, a potentially low toxicity cancer drug derived from natural ingredients.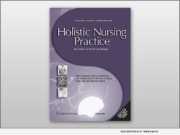 eNewsChannels NEWS: -- Schizophrenia may find a cure in individualized treatment. So says a new article in the science journal Holistic Nursing Practice. According to Dr. Daniel Helman, a researcher on the small island of Yap in Micronesia, long-term recovery is often possible, but appropriate studies are not being done.
eNewsChannels NEWS: -- Susan G. Komen Dallas County (Komen Dallas County) today said it has received bequests from the Estate of Edith Beutell and the Estate of Dr. Glenn Dodwell, which combined total more than $199,000. The gifts will further the organization's ability to assess the state of breast health in Dallas County and create plans of action to reduce breast cancer mortality disparities in the community.
eNewsChannels NEWS: -- Bay Area Lyme Foundation, a leading sponsor of Lyme disease research in the U.S., announces the opening of the San Diego collection site of the Bay Area Lyme Foundation's Lyme Disease Biobank, which is the first program to provide researchers with blood and urine samples from people with early Lyme disease from multiple endemic regions across the country.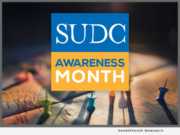 eNewsChannels NEWS: -- The Sudden Unexplained Death in Childhood (SUDC) Foundation thanks Alabama, Arkansas, Florida, Georgia, Hawaii, Illinois, Iowa, Louisiana, Massachusetts, Mississippi, New Hampshire, New York, North Carolina, North Dakota, Oklahoma, Pennsylvania, Rhode Island, South Carolina, Tennessee, Texas, Virginia, West Virginia for making statewide proclamations declaring March 2020 SUDC Awareness Month.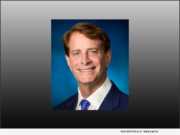 eNewsChannels NEWS: -- Susan G. Komen North Jersey today announced its Pink Tie Party honorees to be recognized during the March 21st event being held at Ruth's Chris Steak House in Jersey City. For over twenty years, Susan G. Komen North Jersey has helped those who can't pay for treatments, worked to ensure that all people get the care they need, fought for the rights of patients with policy makers and funded breakthroughs in research that saves lives.
eNewsChannels NEWS: -- CALNOC is pleased to introduce The CALNOC Nightingale Research Fund, an innovative and opportune resource in health services research focused on and administrated by nursing. We are excited to announce the Research Fund today in honor of Florence Nightingale and in celebration of the Year of the Nurse 2020.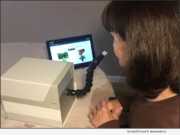 eNewsChannels NEWS: -- The OLFACT™ Test Battery, developed by Osmic Enterprises, was initially developed to detect olfactory impairments. Now, it's been adapted as an automated, self-administered screening test to predict Alzheimer's disease/dementia and is being tested by a number of prominent physicians and research laboratories around the United States and in China.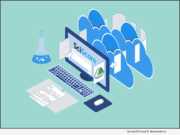 eNewsChannels NEWS: -- SciScore announces the release of its innovative solution, the first and only working application of its kind, in support of the pre-clinical scientific research community's pursuit of reproducibility and transparency.
eNewsChannels NEWS: -- iCell Gene Therapeutics, a clinical stage biopharmaceutical company focused on immunotherapies for hematologic malignancies, solid tumors, organ rejections and autoimmune disorders, announced today that it will give oral and poster presentations related to its BCMA-CD19 cCAR and CD4-specific CAR programs at the 61st American Society of Hematology (ASH) Annual Meeting to be held December 7-10, 2019 in Orlando, Florida.