Home
Tags
Medical Research
Tag: Medical Research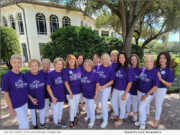 eNewsChannels NEWS: -- The Pap Corps Champions for Cancer Research will celebrate its 70th anniversary with a beautiful luncheon event at the Polo Club in Boca Raton on Tuesday, November 15, 2022. During the past seven decades, the nonprofit has grown from a small group of women supporting the pioneering work of Dr. George Papanicolaou to a dynamic organization with over 20,000 members, who fund research for all types of cancer at Sylvester Comprehensive Cancer Center.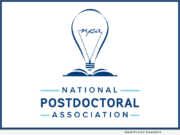 eNewsChannels NEWS: -- The National Postdoctoral Association (NPA) today kicked off the 13th annual National Postdoc Appreciation Week (NPAW), taking place today through Friday. NPAW is the nation's largest celebration of postdoctoral scholars who serve at more than 300 institutions, acknowledging the significant contributions "postdocs" make to research, innovation and scientific discovery.
eNewsChannels NEWS: -- Proteios Technology, Inc. is pleased to announce it's received a $1.6 million SBIR Phase II grant from the National Institutes of Health (NIH) to commercialize its multivariate (parallel) cell isolation technology. Grant funds will be used to extend Proteios' cell isolation kits to include up to 20 of the most common cell types currently used in cell therapy development.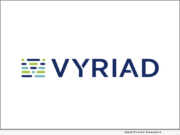 eNewsChannels NEWS: -- Vyriad, Inc., a clinical-stage biotechnology company developing oncolytic virus therapies to treat a wide range of cancers, today announced results confirming the activity of an oral vaccine formulation for boosting immunity against SARS-CoV-2. The full study conducted on nonhuman primates is published in the journal Vaccine.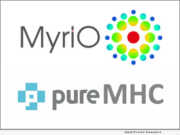 eNewsChannels NEWS: -- Pure MHC, LLC and Myrio Therapeutics Pty Ltd (Myrio) today announced a collaboration to develop new antibody-based oncology therapeutics. The companies will combine Pure MHC's proprietary offering of MHC peptide targets for oncology with Myrio's revolutionary Retained Display(tm) (ReD) antibody discovery process to initially create up to three novel therapies based on targets distinct to tumors across multiple types of cancer.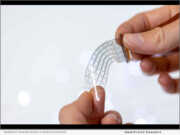 eNewsChannels NEWS: -- Neurosoft Bioelectronics, an early-stage company developing tools for unmet needs in epilepsy and tinnitus, was awarded nearly $3 million USD, from the SERI-Funded European Innovation Council Accelerator Grant and a share of the $165,000 USD through the European Research Council Proof-of-Concept Grant.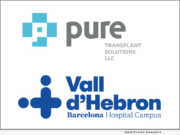 eNewsChannels NEWS: -- Pure Transplant Solutions, LLC (PTS), a collaboration driven biotechnology company focused on the development of human leukocyte antigen (HLA)-based diagnostics and therapeutics within the field of transplantation, is proud to announce that it has entered into a research collaboration with Vall d'Hebron Barcelona Hospital Campus to develop new technologies for B-cell monitoring in transplant rejection.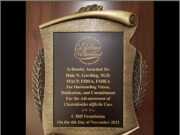 eNewsChannels NEWS: -- C Diff Foundation announced today that the 9th Annual International C. diff. Conference and Health EXPO welcomed over 40 international topic-experts dedicated in disciplines of healthcare, pharma, biotech, and academia on November 4-5, 2021. World-renowned presenters delivered data and discussed critical information on a leading Healthcare-Associated Infection (HAI), Clostridioides difficile with global healthcare-associated issues: 100% Live-online presentations.
eNewsChannels NEWS: -- Kalyagen is pleased to announce the successful product registration of STEMREGEN® in Spain. This announcement coincides with Christian Drapeau's, CEO and Chief Scientist of Kalyagen, trip to Madrid, Spain last week to speak at the IV Jornadas Internacionales Otto H. Warburg symposium at the NH Madrid Príncipe de Vergara.
eNewsChannels NEWS: -- Purple Pansies, a pancreatic cancer nonprofit organization, recently held its 12th annual Pillars of Hope Gala, presented by Kroger, raising more than $1 million in one evening. The gala was officially renamed Pillars of Hope by the nonprofit to show support for survivors and the hope to cure pancreatic cancer.