Home
Tags
Medical Research
Tag: Medical Research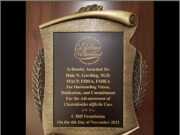 eNewsChannels NEWS: -- C Diff Foundation announced today that the 9th Annual International C. diff. Conference and Health EXPO welcomed over 40 international topic-experts dedicated in disciplines of healthcare, pharma, biotech, and academia on November 4-5, 2021. World-renowned presenters delivered data and discussed critical information on a leading Healthcare-Associated Infection (HAI), Clostridioides difficile with global healthcare-associated issues: 100% Live-online presentations.
eNewsChannels NEWS: -- Kalyagen is pleased to announce the successful product registration of STEMREGEN® in Spain. This announcement coincides with Christian Drapeau's, CEO and Chief Scientist of Kalyagen, trip to Madrid, Spain last week to speak at the IV Jornadas Internacionales Otto H. Warburg symposium at the NH Madrid Príncipe de Vergara.
eNewsChannels NEWS: -- Purple Pansies, a pancreatic cancer nonprofit organization, recently held its 12th annual Pillars of Hope Gala, presented by Kroger, raising more than $1 million in one evening. The gala was officially renamed Pillars of Hope by the nonprofit to show support for survivors and the hope to cure pancreatic cancer.
eNewsChannels NEWS: -- Aging is a reality that we all deal with, with age-related diseases creating a massive burden on our healthcare system. Now, Drink HRW reports that a new randomized, placebo controlled clinical trial that followed elderly participants for 6 months, published online October 1st in Experimental Gerontology, explains that high doses of hydrogen water (HRW), delivered via hydrogen tablets, could be an effective strategy at improving multiple age-related measurements and outcomes in an elderly population.
eNewsChannels NEWS: -- C Diff Foundation announced today that the 5th Annual Global C. diff. Awareness Walks will take place on-demand, on a livestream, and in-person at Sims Park, New Port Richey, FL, and Brown Street Park Complex, Spring city, PA, and Milton A. Votee, Teaneck, NJ. This year's annual events will take place on Saturday, September 25, 2021, from 9 a.m. - 12 p.m. EDT.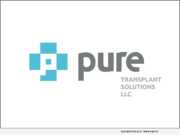 eNewsChannels NEWS: -- Pure Transplant Solutions, LLC (PTS), a collaboration driven biotechnology company focused on the development of human leukocyte antigen (HLA)-based diagnostics and therapeutics within the field of transplantation, is proud to announce that it has entered into a research collaboration with The University of Cambridge Abdominal Transplant Centre at Addenbrooke's Hospital.
eNewsChannels NEWS: -- Three researchers have published a groundbreaking paper on the importance of oral bacteria in the fight against infectious diseases like influenza, HIV, and COVID-19, Gingivax LLC announced today.
eNewsChannels NEWS: -- Overcoming the numerous obstacles imposed by the pandemic, The Pap Corps Champions for Cancer Research displayed their indomitable spirit during their May Presidents Zoom meeting when they announced a $2 million donation to Sylvester Comprehensive Cancer Center.
eNewsChannels NEWS: -- Pure MHC, LLC, a target discovery and development company, today announced the launch of its contract research services arm, Pure MHC Solutions, and an initial collaboration project with global immunology company, argenx.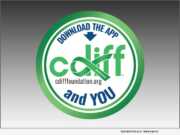 eNewsChannels NEWS: -- C Diff Foundation, the leading Global Patient and Healthcare Organization Educating and Advocating for C. difficile (Clostridioides difficile, C. diff., CDAD, CDI) today announced that the organization has developed a free mobile application designed specifically for patients and families who have been impacted by a Clostridioides difficile infection.