Home
Tags
Medical Research
Tag: Medical Research
eNewsChannels NEWS: -- Susan G. Komen North Jersey, will be holding its MORE THAN PINK Wellness Expo on Sunday, October 6, 2019 at the Harborside Atrium in Jersey City from 12 p.m. - 4 p.m. This interactive health and wellness expo will offer attendees convenient access to education and critical health screening services, health/wellness exhibits, fitness/nutrition demonstrations, survivor support, a senior pavilion, medical information and genetic testing.
eNewsChannels NEWS: -- Susan G. Komen North Jersey announced today it presented its inaugural Community Impact Award to Arthur Imperatore Sr., Founder and resident of NY Waterway, the largest commuter ferry fleet in New York Harbor, providing commuter ferry and bus services between New Jersey and Manhattan.
eNewsChannels NEWS: -- Fluid Metering, Inc., a pioneer in design and manufacturing of high-performance fluid handling solutions, is pleased to announce a new distribution agreement with REVODIX Inc. This partnership leverages the combined strength of Fluid Metering's ultra-precise fluid control products with REVODIX's dedicated focus and distribution expertise.
eNewsChannels NEWS: -- The C Diff Foundation is honored to welcome 30+ international leading topic experts from hospitals, pharma, biotech, academia, and Government agencies to deliver and discuss critical information on global healthcare-associated issues.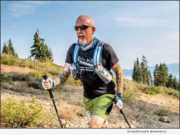 eNewsChannels NEWS: -- Stillbrave Childhood Cancer Foundation announced that its founder and director, "Tattoo Tom" Mitchell is on a mission to raise $500,000 to support children with cancer and their families. From August 9 through 13, he will return to Mount St. Helens to make his fourth attempt at what's been called "the most challenging endurance race in North America" - the Bigfoot 200.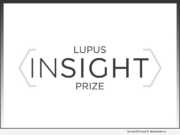 eNewsChannels NEWS: -- The Lupus Research Alliance has awarded its 2019 Lupus Insight Prize to Ignacio Sanz, MD, for discovering that certain little-understood immune system cells are a major source of the harmful proteins that promote lupus symptoms. His work could spark new treatments for the disease and help doctors determine which patients could benefit from current drugs.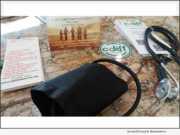 eNewsChannels NEWS: -- C Diff Foundation, a one hundred percent volunteer, world renowned 501(c)(3) not-for-profit organization, has appointed nationally renowned Gastroenterologist, Dr. Paul Feuerstadt as its first Director of Medical Education.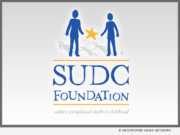 eNewsChannels NEWS: -- The SUDC Foundation highlights newly-published research from the Journal of American Medical Association (JAMA) that identifies an increased rate of febrile seizures among children who die suddenly, both with and without explanation. The authors of the article report the need for more research.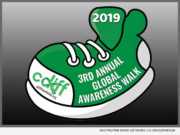 eNewsChannels NEWS: -- The C Diff Foundation announced today that registration is now open for the 3rd Annual Global C.diff. Awareness 2K Walks. The events, which will take place at the Morris A. Votee Park, Teaneck, N.J., Charlestown Township Park, Phoenixville, Pa., and Sims Park, New Port Richey, Fla., will be hosted by the C Diff Foundation on Saturday, May 18, 2019 from 8 a.m. - 12 p.m.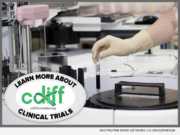 eNewsChannels NEWS: -- The C Diff Foundation announced today that their organization has implemented a global campaign to raise awareness of Clostridioides difficile clinical trials, clinical studies, clinical research and observational studies evaluating interventions for C. difficile prevention, treatments, and environmental safety.