Home
Tags
Medical residency
Tag: medical residency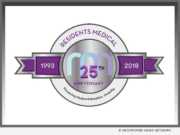 eNewsChannels NEWS: -- This year marked the 16th consecutive increase in the number of medical residency positions offered and Residents Medical, an educational and residency placement organization, is taking notice.
eNewsChannels NEWS: -- For medical students who want to practice medicine in the U.S., September is the most important month. Why? September is when the application process starts for medical school graduates to begin their hands-on training or Graduate Medical Education (GME). The competition is fierce. That's where Residents Medical comes in.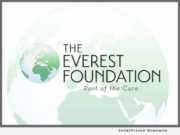 eNewsChannels NEWS: -- The Everest Foundation (EF) just released its 2018 list of EF Scholars that landed a medical residency training slot on July 1, 2018. Shirisha Reddy, M.D. and Sharjeel Israr, M.D. were among the people to start their residency on July 1; both are from South Asia.
eNewsChannels NEWS: -- It's a fact, says Residents Medical. There's an increasing shortage of primary and specialty care physicians in the U.S. According to new research by the Association of American Medical Colleges, estimates show that by 2030 there could be a shortage of up to 120,000 licensed physicians. Residents Medical is working to help fill the gap.
eNewsChannels NEWS: -- Every March dozens of Residents Medical medical residency candidates find out if they attained their much-desired medical residency. There is no other more anticipated event for medical school graduates than the National Resident's Matching Program (NRMP) Match and Supplemental Offer and Acceptance Programs (SOAP). More than 50,000 applicants apply annually, but more than 5,000 don't make the cut. Residents Medical works to ensure their medical residency candidates achieve their dream residency.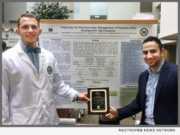 eNewsChannels NEWS: -- It has been an enormously successful year for almost two dozen Everest Foundation Scholars who are actively working on research projects for submission and hopeful publication in esteemed medical journals as well as starting their medical residency training in coveted ACGME Accredited residency programs across the U.S.
eNewsChannels NEWS: (LOS ANGELES, Calif.) -- Since November 2016, during what is called the "Pre-Match" cycle, Residents Medical's candidates have been offered coveted and competitive ACGME accredited medical residency training slots. In the graduate medical field, this is the time when they find out where they will be starting their medical residency training.