eNewsChannels NEWS: -- The Town & Country Life Plan Community celebrated the two-year anniversary of Grace Gardens Memory Care with a Dedication Ceremony on September 16. Dr. John Stumbo, the president of The Christian and Missionary Alliance, presided over the dedication, which was attended by city officials, business partners, residents, and their families.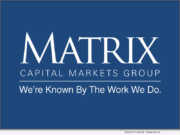 eNewsChannels NEWS: -- Matrix Capital Markets Group, Inc. ("Matrix"), a leading, independent investment bank, announces that it has advised BeWell Network, LLC ("BeWell" or the "Company") on its successful sale to H.E.R. Management, LLC. BeWell is a residential and outpatient behavioral health provider focused on the treatment of substance use disorder.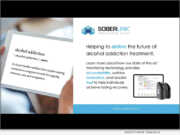 eNewsChannels NEWS: -- Soberlink, a recognized leader in addiction treatment solutions, has been featured in a special edition of USA Today's Mental Health Magazine focusing on the future of addiction medicine. Soberlink's state-of-the-art alcohol monitoring system, complete with facial recognition, tamper detection, and AI-powered Advanced Reporting, is defining the future of alcohol addiction treatment.
eNewsChannels NEWS: -- Abigail Erickson-Torres is moving on from her role as Chief Executive Officer of Bryan's House, the nonprofit organization dedicated to supporting at-risk children with special needs in North Texas. After eight remarkable years leading the organization, Erickson-Torres' tenure will conclude on June 2, 2023. Bryan's House executives anticipate a smooth transition with little to no impact on the families they serve.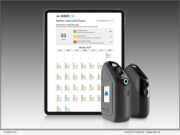 eNewsChannels NEWS: -- In anticipation of Mental Health Awareness Month this May, Soberlink, the leading alcohol monitoring technology for documenting proof of sobriety, is excited to launch its inspiring "Proof is Powerful" initiative. This campaign aims to emphasize the life-changing impact of proving sobriety in healing relationships and bolstering confidence during the recovery process.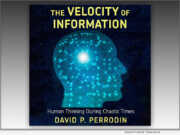 eNewsChannels NEWS: -- David P. Perrodin, Ph.D., collaborates with renowned actor Ben Hauck and audio streaming company Spotify to create the audio version of his book "The Velocity of Information - Human Thinking During Chaotic Times." Utilizing personal interviews and explorations of historical and contemporary events, "The Velocity of Information" gives you an expectation of how both individuals and the masses will behave during different stages of chaos.
eNewsChannels NEWS: -- On March 22, 2023, Stride Autism Centers and Blank Children's Hospital co-hosted a free workshop to help caregivers of children with autism spectrum disorder (ASD). The "Orientation to Autism Diagnosis and Treatment" event was designed to provide essential information for parents and other caregivers, with the aim of helping them navigate the challenges of caring for a child with ASD.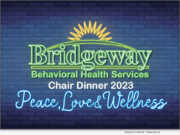 eNewsChannels NEWS: -- Bridgeway Behavioral Health Services, New Jersey's leading nonprofit mental health and substance use rehabilitation and recovery organization, will host its Annual Chairperson's Dinner on Wednesday, April 19, 2023 at 373 Clermont Terrace in Union, N.J.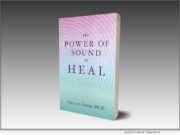 eNewsChannels NEWS: -- Sound Therapy expert Dr. Shelley Snow is launching her new book, "The Power of Sound to Heal" (IBSN 978-0228876915; June, 2022); the book hit #1 for 3 days in a row on Amazon's KDP charts. It introduces new audiences to the emerging fields of Sound Therapy and Sound Healing. "The Power of Sound to Heal" contains easy-to-learn tools that use sound to promote mental and physical health.
eNewsChannels NEWS: -- Bikini Empire (BE), a Canadian luxury swimwear line, today announced an international campaign called "Dress to Express" to highlight "dopamine dressing," a psychological, physiological and physical phenomena that ties how we feel to what we wear. BE's goal is to educate and inform women that dressing in any type of clothing should focus on the belief that wearing what makes them feel good is more important than how they look.