eNewsChannels NEWS: -- Bikini Empire (BE), a Canadian luxury swimwear line, today announced an international campaign called "Dress to Express" to highlight "dopamine dressing," a psychological, physiological and physical phenomena that ties how we feel to what we wear. BE's goal is to educate and inform women that dressing in any type of clothing should focus on the belief that wearing what makes them feel good is more important than how they look.
eNewsChannels NEWS: -- Founded by two black doctors who tired of watching patients who looked like them die sicker and younger, Welfie is launching "Booster Troop," a fun health media literacy initiative that helps underserved children better spot misinformation. It launches October 24 for Media Literacy Week, and it includes a 7-minute animated episode in both English and Spanish, a lesson plan, and other classroom materials. Welfie provides culturally competent health and mental health education and care coordination to schools.
eNewsChannels NEWS: -- iRxReminder, a medication monitoring platform service, recently teamed up with CAREier, the revolutionary medical device communication company, to ensure its patients remain safe and independent. CAREier is revolutionizing medical device communications to finally include the patient.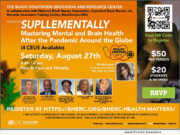 eNewsChannels NEWS: -- The Black Hollywood Education Resource Center (BHERC) is proud to welcome an incredible lineup of Films, Filmmakers and Healthcare Professionals to the stage of speakers for our 28th Annual Film Festival and First Annual Health Conference: "SUPLLEMENTALLY": Mastering Mental and Brain Health After the Pandemic Across the Globe: Recovery, Healing, Hope, Reimage, taking place August 27, 2022, Cinemark 18 & XD, 6081 Center Drive, Los Angeles and virtually.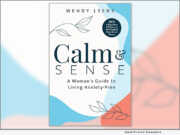 eNewsChannels NEWS: -- "Calm & Sense: A Woman's Guide to Living Anxiety Free," the hit novel by psychologist Wendy Leeds (Calm Day Publishing, ISBN 978-0999901526), has an updated edition out with new updated studies and information. In honor of the new edition, there will be a limited time sale on the ebook version of the book across platforms.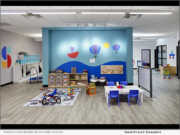 eNewsChannels NEWS: -- Committed to assisting preschool aged children with autism and their families, Stride Autism Centers ("Stride") is proud to announce the opening of a brand new location in Orland Park, Illinois. Enrollment is now open for children ages 2 to 6 at this new center.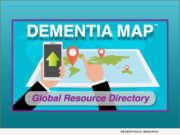 eNewsChannels NEWS: -- ADCOM Media LLC announced today that its Dementia Map Global Resource Directory, which includes an Events Calendar, Glossary, and more, now offers an Affiliate Program. Dementia Map Global Resource Directory is free for visitors to search for dementia-related and other caregiving resources.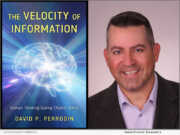 eNewsChannels NEWS: -- "The Velocity of Information - Human Thinking During Chaotic Times" (ISBN: 978-1475865455), authored by David P. Perrodin, Ph.D., and published by Rowman & Littlefield, rigorously clarifies and deepens how we think about societal human behavior and mental health during days, weeks, months, or even years of chaos. This is an invigorating scholarly work for all audiences.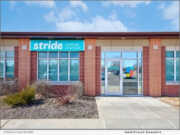 eNewsChannels NEWS: -- Stride Autism Centers ("Stride"), a provider of evidence-based therapy for preschool-age children with autism, is thrilled to announce two new convenient locations in Nebraska. Enrollment for children ages 2-6 has begun for the Lincoln clinic, located at 4545 S 86th St, Suite 101, and for the Omaha clinic, located at 310 Regency Pkwy #115.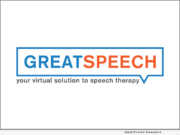 eNewsChannels NEWS: -- Great Speech Inc., a national virtual speech therapy company committed to improving health equity for America's underserved seniors, today announced its affiliated clinical group Great Therapy Group LLC, has significantly increased the breadth and depth of its provider network nationwide by receiving its own Medicare number.