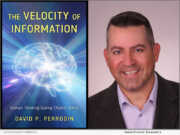 eNewsChannels NEWS: -- "The Velocity of Information - Human Thinking During Chaotic Times" (ISBN: 978-1475865455), authored by David P. Perrodin, Ph.D., and published by Rowman & Littlefield, rigorously clarifies and deepens how we think about societal human behavior and mental health during days, weeks, months, or even years of chaos. This is an invigorating scholarly work for all audiences.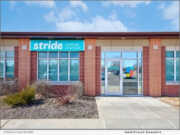 eNewsChannels NEWS: -- Stride Autism Centers ("Stride"), a provider of evidence-based therapy for preschool-age children with autism, is thrilled to announce two new convenient locations in Nebraska. Enrollment for children ages 2-6 has begun for the Lincoln clinic, located at 4545 S 86th St, Suite 101, and for the Omaha clinic, located at 310 Regency Pkwy #115.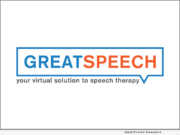 eNewsChannels NEWS: -- Great Speech Inc., a national virtual speech therapy company committed to improving health equity for America's underserved seniors, today announced its affiliated clinical group Great Therapy Group LLC, has significantly increased the breadth and depth of its provider network nationwide by receiving its own Medicare number.
eNewsChannels NEWS: -- The Otherness Podcast is a narrative exploring and engaging autism through experienced stories from those who have lived with it. Dr. Todd Peter Levine, a psychiatrist with a brother with autism, presents conversations, concepts and guests covering an array of interactions and experiences from those with or close to autism.
eNewsChannels NEWS: -- Fairport Wealth is pleased to announce Beech Brook, a local behavioral health agency that empowers children and their families, as its 2022 Community Beacon. It is especially important to support the mental health needs of children and adolescents this year, and we are proud to assist Beech Brook's mission.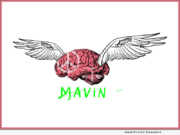 eNewsChannels NEWS: -- Today, a Wisconsin startup, 3oi LLC announces the launch of the Mavin App, a mental health app to help the world conquer mental health in addition to supporting and educating the masses. Furthermore, the 3oi team is also proud to publicize that we are onboarding participants to the Conscious Venture Lab Cohort 8 Accelerator program.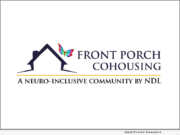 eNewsChannels NEWS: -- Front Porch Cohousing is excited to announce the launch of their new brand and the inspiration behind that change. As a cohousing community of private homes clustered around shared space, Front Porch Cohousing will intentionally design spaces to create opportunities for those with and without neuro or cognitive disabilities to build meaningful and lasting relationships.
eNewsChannels NEWS: -- Stride Autism Centers ("Stride"), a mission-driven provider of evidence-based therapeutic interventions for preschool children with autism, is excited to announce a new location in Lincoln, Nebraska. Located at 4545 S 86th St, Suite 101, Stride is eager to begin supporting families across Southeastern Nebraska and has already opened enrollment for children ages 2-6.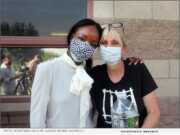 eNewsChannels NEWS: -- Compassion Prison Project (CPP) piloted its innovative new series "Trauma Talks," an educational video program with accompanying workbook this week. CPP's mission is to create trauma-informed prisons and communities by bringing trauma awareness education and proven healing modalities to the men and women living and working in prison.
eNewsChannels NEWS: -- The Spodak Dental Group team is committed to helping their patients not only achieve their smile goals, but also their overall comfort in and out of the dental chair. While nitrous oxide has been offered as an effective treatment for anxious or fearful patients, it has now been shown to help with patients who suffer from depression.