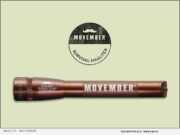 eNewsChannels NEWS: -- Maglite and Movember are partnering to shine a light on men's health and well-being. The Movember Mini Maglite AA PRO LED is available now. Owning one will shine a light on your support of men's health issues and a percentage of the proceeds will go to supporting the causes championed by Movember.
eNewsChannels NEWS: -- BeingwellCA, a California 501(c)(3), submitted the initial design for the Mental Health Awareness License Plate to California Department of Education for DMV review.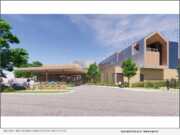 eNewsChannels NEWS: -- The City Council of Nassau Bay has granted the request for a Specific Use Permit to Moody Neurorehabilitation Institute at Space Park by unanimous vote on Monday evening. Moody Neurorehabilitation Institute (formerly known as Transitional Learning Center) is a respected leader in brain injury rehabilitation.
eNewsChannels NEWS: -- As increased feelings of anxiety and depression rise during this global pandemic, 12traits announces the release of a free assessment and report breaking down the psychology of health and wellbeing as it pertains to COVID-19 circumstances - especially the decrease in physical contact due to social distancing measures.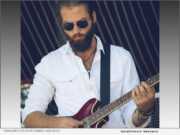 eNewsChannels NEWS: -- The International Forgiveness Institute (IFI) announced today that University of Wisconsin-Madison psychologist Robert Enright, Ph.D., has teamed up with acclaimed songwriter-performer Sam Ness to produce a "therapeutic music-discussion video" for adults who are struggling with the anguish created by the coronavirus lockdown.
eNewsChannels NEWS: -- On National Nurses Day, the Sufi Psychology Association ("SPA"), through its "Caring for Our Caregivers" COVID-19 initiative, will provide direct access to hours of self-care and meditation programs to help bring solace to healthcare professionals fighting on the frontlines of this pandemic.
eNewsChannels NEWS: -- TherapyTopia is a social enterprise that offers "Workplace Mental Wellness Solutions." To address the needs of so many out-of-work Americans, the organization pivoted its business model to partner with companies and individuals to help provide free virtual mental health and career coaching services.
eNewsChannels NEWS: -- Interborough Developmental and Consultation Center, or IDCC, is once again responding to the needs of our Brooklyn communities. In these challenging times, the need for mental health services has increased dramatically over the past several weeks due to many feeling anxious and concerned about the effects of the novel coronavirus (COVID-19).
eNewsChannels NEWS: -- As a result of the COVID-19 pandemic, many mental health practices are being forced to close their doors to patients. These closures are causing even more anxiety and stress. United Behavioral Health Solutions (UBHS, Inc.) is happy to report that it continues to see patients via its telehealth services during a time when they likely need it most.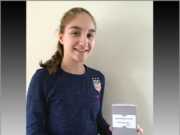 eNewsChannels NEWS: -- HuggyBox has helped thousands of friends and families stay connected since its inception in 2017. The product was invented by now fourteen-year-old Elena Barrett who runs the company. HuggyBox allows you to send a perforated tear off heart symbolizing a hug along with a heartfelt message to the intended recipient.