Home
Tags
Minnesota Business
Tag: Minnesota Business
eNewsChannels NEWS: -- The 'Growing Renewable Energy and Efficiency Now' (GREEN) Act aims to extend and boost tax incentives for energy efficiency and renewable energy. According to Alex Bagne, the President of ICS Tax, LLC, "If passed, the GREEN Act would make both the 45L Energy Efficient Home Credit (45L Credit) and the 179D Energy Efficient Commercial Building Deduction (179D Deduction) more advantageous while furthering the green missions of these incentives."
eNewsChannels NEWS: -- The Lessard-Sams Outdoor Heritage Council (LSOHC) last week issued its annual Call for Funding Request from the Outdoor Heritage Fund. Approximately $100 million will be available for both metro and statewide grants to aid Minnesota habitat restoration, preservation and enhancement.
eNewsChannels NEWS: -- The Association for Black Economic Power (ABEP) is reaffirming its commitment to bringing a black owned and operated Credit Union to North Minneapolis.
eNewsChannels NEWS: -- Bravo Protection Products is excited to announce that it has now completed more than 11,000 clear bra paint protection film and window tinting jobs. Tommy Prezioso, the owner of Bravo Protection Products, says, "Services such as clear bra paint protection film and window tinting can quickly change the appeal and function of a car, boat, home or business."
eNewsChannels NEWS: -- Sidekick Services Corporation has published a new book titled "The Theory of Personality," subtitled "The Three Of Us," which identifies an ancient belief that all of us are born with three individual personalities.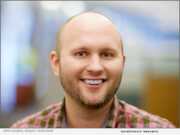 eNewsChannels NEWS: -- SeQuel Response is pleased to announce the promotion of Erik Koenig to President/Chief Strategist. In his new role as President, Koenig will work to further cement SeQuel as the go-to direct response agency for growth-oriented brands; enhancing alignment between the agency's direct mail and digital marketing strategy to maximize client results.
eNewsChannels NEWS: -- In September 2020, Robert Mapleton, owner, RPM Energy Consulting, LLC performed an independent study at an Extended Stay America hotel to determine the effect of cleaning the coils of the hotel's guestroom packaged terminal air conditioner (PTAC) units on cooling energy usage. The test was used to determine whether Fibercare PTAC cleaning service results in lower energy costs.
eNewsChannels NEWS: -- In 2020 Michael Moore challenged incumbent Democrat Ilhan Omar for Minnesota's fifth congressional district. Moore was the only U.S. congressional candidate in the country facing both a Republican and Democratic candidate who received more than 9% of the general election vote. Today Moore's campaign announced they will again challenge Omar.
eNewsChannels NEWS: -- SIMEK'S has been a holiday tradition for generations, so while this holiday season may feel different, it doesn't have to taste different. SIMEK'S has compiled their favorite holiday recipes using both their Premium Meatballs and All-Natural Lasagnas.
eNewsChannels NEWS: -- Direct response marketing agency SeQuel Response is pleased to announce the promotions of Jody Johnson to CFO/COO and Jacqueline Johnson-Leister to VP of Marketing & Client Services. SeQuel Response has quickly become the go-to direct response advertising agency for growth-oriented consumer brands.