Home
Tags
Mold Inspection Sciences Texas
Tag: Mold Inspection Sciences Texas
eNewsChannels NEWS: -- On February 12, 2021, Texas Governor Abbott issued a disaster declaration following the severe winter storm that caused damage statewide. Mold Inspection Sciences Texas recommends that consumers pay close attention to this announcement as it allows out-of-state and unlicensed mold assessment and remediation contractors to obtain temporary registration and to perform mold remediation and material removal on storm-damaged properties.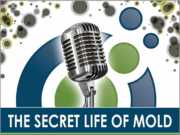 eNewsChannels NEWS: -- "The Secret Life of Mold," a podcast released by Mold Inspection Sciences Texas, recently sat down with Robby Jackson, general manager of Blackmon Mooring & BMS CAT Austin, to discuss the solution for a more efficient response to mold.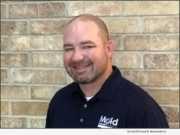 eNewsChannels NEWS: -- Mold Inspection Sciences Texas, one of the state's largest mold inspection and testing companies, is proud to welcome new hire Chris Gardner to its staff. Chris will play a vital role in securing new business development leads and nurturing commercial customer relationships.
eNewsChannels NEWS: -- Mold Inspection Sciences Texas announced today that Director of Operations Mike Marshall has been promoted to chief operating officer. In his new role, Marshall will oversee the company's operational aspects, coordinate with managers and departments to achieve objectives and goals, promote employee growth, and assist in establishing policies that continue to promote company culture and vision.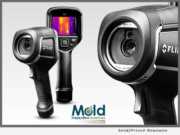 eNewsChannels NEWS: -- Mold Inspection Sciences Texas, Inc. (MISTX) today announced the rollout of FLIR E6 Infrared Cameras across all Mold Inspection Sciences Texas service areas. The introduction of this advanced, non-invasive technology allows MISTX field teams to zero in on and identify potential sources of moisture during testing and sampling investigations.