Home
Tags
Music and Recording
Tag: Music and Recording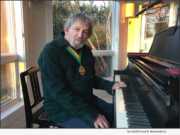 eNewsChannels NEWS: -- "Music to My Years, Life and Love Between the Notes" (ISBN: 978-0983655039) by film and TV composer and conductor Artie Kane won the 2019 Readers' Favorite Gold Medal in the Non-Fiction and Music/Entertainment category at the annual Reader's Favorite awards held on November 23, 2019 at the Regency Hotel Miami.
eNewsChannels NEWS: -- Inspirational singer-songwriter, Wendy Katagi is joined by Grammy-nominated jazz pianist Tom Zink and Grammy-nominated vocalist Anne Walsh in a spirited "Joy to the World" concert with InnerVox jazz singers and cellist, Nancy Korb at Gardena Valley Baptist Church on Sunday, Nov. 24, 2019, 4:00-5:30 p.m.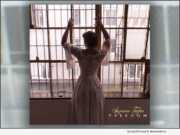 eNewsChannels NEWS: -- INDIE CHAMELEON, a new innovative record label that puts the artist at the core of everything they do, has released their first fully produced single and music video combination with the song available October 25 and the music video released today.
eNewsChannels NEWS: -- Los Angeles is in for a massive infusion of harmonious ripples when "Soundwaves 360 Music Event" rolls on to the boulevard on Thursday, November 14 at the Academy LA. Party goers will be able to surf a kaleidoscope of genres with acts ranging from hip hop to rock. The evening, presented by Brandi Irwin Productions and G-Love Productions, will be flooded with talent.
eNewsChannels NEWS: -- After an 18-month self-imposed hiatus, Datsik, a leader in the dubstep world, surfaced with a statement explaining his absence, which he posted on his Facebook page. After extensive touring over the last decade, he sought help for mental health issues that he opted to come to terms with.
eNewsChannels NEWS: -- Producers Steve Barnett, Gabriel Vasquez, and Alan Powell, and Executive Producer Corby Pons, announce the start of principal photography on the inspiring original musical "A WEEK AWAY" scheduled for nationwide theatrical release in 2020.
eNewsChannels NEWS: -- In anticipation of their upcoming 2020 EP release, California Villain announced they will release their first single "A Little After Midnight" on October 31. This is an absolute fun rocking tune, with true California style.
eNewsChannels NEWS: -- The Cultural Academy for Excellence (CAFE) fundraising affair will take place on Saturday, November 9, 2019. The CAFE 2019 Fundraising Gala is a black-tie affair that will feature headliner performances by world-acclaimed artists David Rudder, known as the Calypso King of the World, and Allison Hinds, aka the Queen of Caribbean Soca.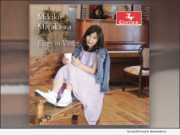 eNewsChannels NEWS: -- Today, Mikiko Miyakawa, the New York-based composer/pianist, originally from Japan, announced that her classical piano album "Elegy In Violet" was released Sept. 20 by Centaur Records. Mikiko is a former new wave keyboardist and manager to Eiko Shuri.
eNewsChannels NEWS: -- To celebrate Hunger Action Month and the upcoming 79th birthday of John Lennon, Michael Towner of Iconic Legacy has announced that the effort to create the "Imagine No Hunger" special license plate in California is nearing the deadline and in order to insure the requisite 7,500 registrations are submitted to the DMV prior to the January deadline,