Home
Tags
Music and Recording
Tag: Music and Recording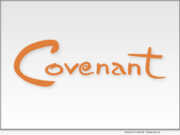 eNewsChannels NEWS: -- Covenant Winery, which highlights appellation driven wines from California and Israel, kicks off its 20th anniversary celebration on Sunday, February 5 at City Winery from 2:30 p.m. to 5 p.m. in New York City with a jazz concert led by winery founder and proprietor, Jeff Morgan, and friends.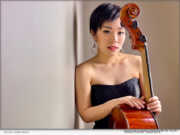 eNewsChannels NEWS: -- The Arlington Philharmonic Orchestra will perform the United States premiere a composition written in 1781 by Marianna Martines, a student of Franz Joseph Haydn. Martines work is the overture to her oratorio "Isacco." This edition by the Philharmonic Orchestra's Music Director Orlando Cela aims to preserve as much as possible the intentions of the composer, and show the mastery of Martines.
eNewsChannels NEWS: -- Soundfly's newest online course, "The Pocket Queen: Moving at Your Own Tempo," is out today as part of the platform's digital subscription library. This course, led by drummer, producer, and viral content creator, Taylor Gordon, aka The Pocket Queen, teaches modern rhythm and drumming concepts and music production, as well as strategies for finding one's authentic creative self.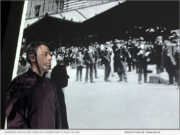 eNewsChannels NEWS: -- Nearly forty percent of Americans can trace at least one ancestor to Ellis Island, and the Lowell Chamber Orchestra will present a work based on three actual stories of the famous islands that encompass the immigrant experience. "Island of Peoples" is free and open to the public, and will take place on: Saturday, December 17, 2022.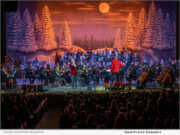 eNewsChannels NEWS: -- The Golden State Pops Orchestra rings in the holiday season with joyous music and high spirits on Saturday, December 17, 2022 at 8 p.m. in the Warner Grand Theatre in San Pedro, California. Celebrate the holiday season with Maestro Steven Allen Fox, Resident Choir Maestra Marya Basaraba, and the Golden State Pops Orchestra and Chorale, with the "Holiday Pops Spectacular."
eNewsChannels NEWS: -- Nashville-based Future Girl Records today announced the release of "Traitor," a music video by the rock band We_Anomaly. The song, written by Gabriel Gabor, sounds the alarm about the dangers of the current Christian Nationalist movement in America.
eNewsChannels NEWS: -- Dynamic singer and songwriter Joan Belgrave latest EP release, "Oooo Boy," gives expression to three distinct declarations of love. With her lush voice drawing liberally from gospel, soul, and pop traditions, Joan gives her all on these tunes, which are produced by Sanchez Harley (Shirley Caesar, Mighty Clouds of Joy, RiZen and others).
eNewsChannels NEWS: -- High Mountain Breezes today announced the release of their first video "Why Do We Love Music?" The video is being released following the successful launch of their first album back in early 2022, "Daddy's Margarita Rose." The Record is now available on Amazon Music, Apple Music, Spotify, You-Tube and many other major streaming services.
eNewsChannels NEWS: -- The Lowell Chamber Orchestra announces the release of its second album, "Miniature Symphonies," a project started at the height of the pandemic, and designed to keep selected composers and musicians active at a time of insecurity in the performing arts.
eNewsChannels NEWS: -- This two-day California Soul Food Cookout and Festival is not only filled with food, fun and music, but purpose too. For 12 years running, this premier food and music event has grown to be a regional favorite. This year's festival will be held at the Alameda Fairgrounds on September 17 and 18, 2022 and will donate a portion of revenue to different charities in the Bay area who work to help the homeless and domestic violence victims.