Home
Tags
Music and Recording
Tag: Music and Recording
eNewsChannels NEWS: -- Ask world-renowned choir director Reverend Stefanie Minatee what the core revelation of her New Jersey community choir Jubilation's 20th Anniversary Celebration is, and she will tell you in a single word: GOD. Through the guarantee of life's trials and tribulations, it's nothing but GOD that gets you to the finish line of Jubilation.
eNewsChannels NEWS: -- It may be summer break but for college math professor and hip hop artist Chad Rico school is back in session! Chad plans to drop lesson plans all season long with his "12 Weeks of Summer" EP project on Gold & Gems Records by releasing a new single every week.
eNewsChannels NEWS: -- The Asia America Symphony Association (AASA) and Guild will hold their annual Bravo Awards gala recognizing the Roland Corporation, Helen Ota and Gail Gerding Mellert for their contributions to AASA and the community. Master of Ceremonies is David Ono, KABC 7 News Anchor.
eNewsChannels NEWS: -- Solstice Events LLC announces the first annual South Shore Solstice Fest taking place on June 22, 2019 at 4 p.m. at Paragon Boardwalk in Hull, MA. Event goers will enjoy hyper-local craft beer tastings, live music from top bands and delicious food offerings all local to the South Shore. Hull will be kicking off the summer in style with the best the South Shore has to offer!
eNewsChannels NEWS: -- Saimac International announced today that the Coachella music scene is growing! Executive Producer Lola Acosta's longtime vision for THE DESERT ROCK FEST is happening.
eNewsChannels NEWS: -- N.C.-based rock band, Killakoi, opened the inaugural Epicenter Festival. On May 9, 2019 Killakoi took the stage in the Epicenter Village for the early arriving festival campers. The festival was estimated to have an estimated 10,000 campers.
eNewsChannels NEWS: -- Casita Maria Center For Arts & Education, and Council Member Rafael Salamanca, Jr., are proud to present the South Bronx Culture Trail Festival 2019: retroACTIVO. The festival will last from May 24 to June 29, and will include multiple family-friendly events throughout the South Bronx, presented in partnership with community-based organizations, art institutions, health providers, and city agencies.
eNewsChannels NEWS: -- 25-year-old, Brooklyn based singer-songwriter, multi-instrumentalist, artist, actor, and poet Ryan Chernin is climbing up the Adult Contemporary (AC) Charts with his current single, "Look Right." The song appears on his latest album, "You Know Who You Are," out now via Inhuman Records.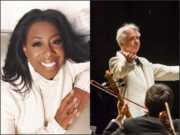 eNewsChannels NEWS: -- The Asia America Symphony Association (AASA) presents a Benefit Concert for youth in arts featuring internationally acclaimed vocalist, Oleta Adams on Saturday, June 29, 2019. Oleta will be joined by Music Director, Pianist and Conductor, David Benoit, and members of the Asia America Youth Symphony Orchestra (AAYS).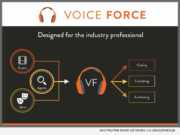 eNewsChannels NEWS: -- A new online casting platform and production management tool - VoiceForce.net - aimed at the $15 billion voice-over market, has been launched by Voice Force, a small group of voice industry professionals headquartered in Burbank, California.