Home
Tags
Music and Recording
Tag: Music and Recording
eNewsChannels NEWS: -- Nashville singer and songwriter Brina Kay released the music video for her single "Heat of the Moment" at midnight on July 10, 2020. The video was filmed last year in the city of Chicago and was directed by Joshua Lockhart of J. Lockhart media.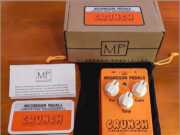 eNewsChannels NEWS: -- McGregor Pedals Inc. is pleased to announce the launch of their flagship product, the Crunch Transparent Overdrive Pedal for bass and guitar. Designer Garth Heslop went back to the drawing board to develop this single-channel, low-gain overdrive pedal.
eNewsChannels NEWS: -- In response to President Trump's increase in rhetoric against education, immigration, Black Lives Matter, Tik Tok and his defense of the Confederate flag and its monuments, Professor Hal Harper of Oakland, California, retired professor of English as a Second Language (ESL), has launched his own salvo in the culture war as he releases "In America - A New Musical" to the public.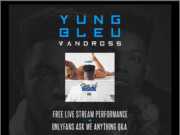 eNewsChannels NEWS: -- Today, popular creator platform OnlyFans (London, United Kingdom) in collaboration with Splash Life Booking (SLB) announces the official launch of a new Livestream content series "OnlyFans Friday" involving celebrity content creators, who will host Free Live Stream performances, exclusively on their OnlyFans Profile.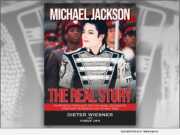 eNewsChannels NEWS: -- Dieter Wiesner, Michael Jackson's former manager and friend, had many voice recordings from the pop icon, and sought a way to share them with others. "Michael Jackson: The Real Story" (ISBN: 978-1732181397), co-authored by Wiesner and Jah and published by Kingdomedia, is the result of that desire.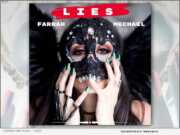 eNewsChannels NEWS: -- The second EP release, "Lies," from buzzing pop newcomer Farrah Mechael, is dropping on all major digital retailers and streaming services June 19 - just in time for the summer. "Lies" is currently available for preorder on digital retailers and will be available for digital purchase and streaming on June 19, 2020.
eNewsChannels NEWS: -- 71 North Entertainment's artist Mark "Big Mucci" Wynn, best known for his "Bikers Shuffle" and "Cleveland Shuffle," is gaining new attention for another line dance track - "The Set Slide."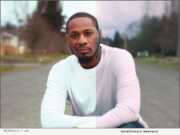 eNewsChannels NEWS: -- On The Map Music Group announces June 26, 2020 for release of hip hop artist WordPlay T. Jay's eighth album since 2007, dedicated to his dreams, family, spiritual life, ambitions and hard work over the years "putting in Overtime."
eNewsChannels NEWS: -- Amid the Coronavirus lockdown, award-winning, critically acclaimed indie music star Luanne Hunt decided to use her free time to tap into her creativity and write the Top 40 Gospel/Inspirational hit "We Rise," a song the Hollywood Digest calls an "anthem for our times."
eNewsChannels NEWS: -- The California Bluegrass Association (CBA) has announced the launch of Turn Your Radio OnLINE, a webcast series starting Saturday, May 23, 2020 at 6 p.m. Pacific Time, and continuing each Saturday through June 20. This new online music event is inspired by the CBA's annual Father's Day Festival, held in Grass Valley, California, since 1975.