Home
Tags
Music and Recording
Tag: Music and Recording
eNewsChannels NEWS: -- JH ARTS CORP. announces that Dr. Bong-A Jung, 1st prize winner at the Pi Kappa Lambda Music Competition and recipient of the Olga Gagliardi Getto Award, is making her Carnegie Hall debut as a solo recitalist on Thursday, February 20, 2020, at 8 p.m. The grand pianist has appeared previously at Carnegie Hall but as a chamber musician.
eNewsChannels NEWS: -- The Activities Council of Thomson proudly announces the lineup of musicians for the 27th Annual Blind Willie McTell Music Festival. This year's date for the iconic day of great roots music is Saturday May 2, 2020, in Thomson, Georgia.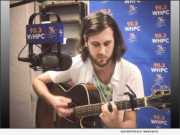 eNewsChannels NEWS: -- Indie-rock singer-songwriter Ryan Chernin, whose debut single on Inhuman Records, "Look Right," rocketed up to 25 on Mediabase's AC Chart, just under Ariana Grande's "Breathin," has just released an edgy new single for 2020, "FaceTime." His debut single also climbed to 24 on Digital Radio Tracker's Top 150.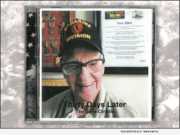 eNewsChannels NEWS: -- On Wednesday February 12, 2020 at 1 p.m., come meet and greet a ninety-six-year-old marine, Gene Christie, as he releases his CD containing a song to honor his fellow Marines in the 5th Division who won the Battle of Iwo Jima at great sacrifice.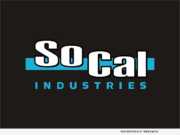 eNewsChannels NEWS: -- Holidays are now over, time to get in the know with all upcoming 2020 events! So Cal Industries shares helpful tips when attending these MUST go to festivals this year. The listed festivals are entirely diverse, based on a variety of music genres such as rock, pop, indie, hip hop, and electronic dance music. Also, differentiating each by the designated setting and music genre for all you festivalgoers and soon to be festival attendees!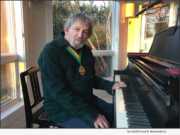 eNewsChannels NEWS: -- "Music to My Years, Life and Love Between the Notes" (ISBN: 978-0983655039) by film and TV composer and conductor Artie Kane won the 2019 Readers' Favorite Gold Medal in the Non-Fiction and Music/Entertainment category at the annual Reader's Favorite awards held on November 23, 2019 at the Regency Hotel Miami.
eNewsChannels NEWS: -- Inspirational singer-songwriter, Wendy Katagi is joined by Grammy-nominated jazz pianist Tom Zink and Grammy-nominated vocalist Anne Walsh in a spirited "Joy to the World" concert with InnerVox jazz singers and cellist, Nancy Korb at Gardena Valley Baptist Church on Sunday, Nov. 24, 2019, 4:00-5:30 p.m.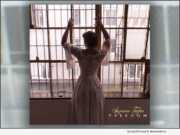 eNewsChannels NEWS: -- INDIE CHAMELEON, a new innovative record label that puts the artist at the core of everything they do, has released their first fully produced single and music video combination with the song available October 25 and the music video released today.
eNewsChannels NEWS: -- Los Angeles is in for a massive infusion of harmonious ripples when "Soundwaves 360 Music Event" rolls on to the boulevard on Thursday, November 14 at the Academy LA. Party goers will be able to surf a kaleidoscope of genres with acts ranging from hip hop to rock. The evening, presented by Brandi Irwin Productions and G-Love Productions, will be flooded with talent.
eNewsChannels NEWS: -- After an 18-month self-imposed hiatus, Datsik, a leader in the dubstep world, surfaced with a statement explaining his absence, which he posted on his Facebook page. After extensive touring over the last decade, he sought help for mental health issues that he opted to come to terms with.