Home
Tags
Music and Recording
Tag: Music and Recording
eNewsChannels NEWS: -- Amid the Coronavirus lockdown, award-winning, critically acclaimed indie music star Luanne Hunt decided to use her free time to tap into her creativity and write the Top 40 Gospel/Inspirational hit "We Rise," a song the Hollywood Digest calls an "anthem for our times."
eNewsChannels NEWS: -- The California Bluegrass Association (CBA) has announced the launch of Turn Your Radio OnLINE, a webcast series starting Saturday, May 23, 2020 at 6 p.m. Pacific Time, and continuing each Saturday through June 20. This new online music event is inspired by the CBA's annual Father's Day Festival, held in Grass Valley, California, since 1975.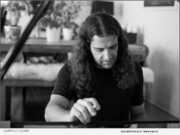 eNewsChannels NEWS: -- With lyrics inspired by famed poet, Lord Byron, Gabriele Ciampi's, "She Walks in Beauty" was composed and orchestrated by him to pay tribute to the heroes on the frontline of the current pandemic. This eloquent music video serves as a glimmer of light at the end of the tunnel with the promise of a return to normal. The video and song will be released, worldwide, on May 15 by Universal Music Group.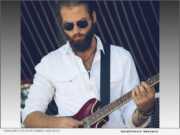 eNewsChannels NEWS: -- The International Forgiveness Institute (IFI) announced today that University of Wisconsin-Madison psychologist Robert Enright, Ph.D., has teamed up with acclaimed songwriter-performer Sam Ness to produce a "therapeutic music-discussion video" for adults who are struggling with the anguish created by the coronavirus lockdown.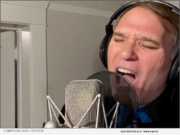 eNewsChannels NEWS: -- Gary Fritzen, award winning composer of musical theatre, feeling the weight of the covid-19 pandemic announces a challenge for singers of all abilities and interest to sing his new song, "There Will Be Light."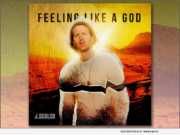 eNewsChannels NEWS: -- On April 15, J.Scalco released a new pop single, "Feeling' Like a God." Under the ScareKrow, Inc. label and produced by Daryl Lamont, the song is available on Apple Music, Spotify, Amazon Music and all the other streaming platforms.
eNewsChannels NEWS: -- "Watch Me Work" - the EP released February 1, 2020 - is the first project the industry gets to see from the new young artist Sha Bandzz. The long-awaited debut EP from Sha Bandzz "Watch me Work" is available now on your favorite source to purchase music online.
eNewsChannels NEWS: -- The Phillip England Center for the Performing Arts Foundation will host a "Tribute to Bill Bassett in the Grand Ole Opry Style" concert on Sunday, March 22, at 3 p.m. in the Phillip England Center for the Performing Arts, 210 Camp Lincoln Road in Camp Verde.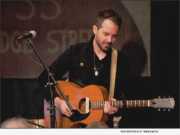 eNewsChannels NEWS: -- In support of his latest album, "COMMON MAN," Long Island-based singer/songwriter Joe Iadanza will embark on his first tour of the southeastern United States in over ten years.
eNewsChannels NEWS: -- The Phillip England Center for the Performing Arts Foundation will host a concert of Irish and Scottish music by the Kilted Spirit band, with bagpiper Mike McKee, on Sunday, March 15, 2020 at 3 p.m. at the Phillip England Center for the Performing Arts, 210 Camp Lincoln Road, in Camp Verde