Home
Tags
Music and Recording
Tag: Music and Recording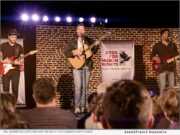 eNewsChannels NEWS: -- Bullying is a serious, often life-threatening issue. For Bullying Prevention Month, the Church of Scientology International shares the story of a humanitarian who found a simple way to change the culture of bullying to one of compassion. Rock for Human Rights (R4HR) launched its "30 Days-30 Rights" human rights school concert tour across America.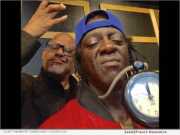 eNewsChannels NEWS: -- Chuck D and Flavor Flav of Public Enemy, Coolio, Kid Frost and the Dogg Pound's Kurupt are just a few of the hip hop pioneer veterans who responded when bass player / music producer Clint "Payback" Sands reached out to his friends, inviting them to sound the alarm and participate in the "Check Your Risk" awareness campaign, an initiative of Preventive Lifestyle Assistance Network (PLAN).
eNewsChannels NEWS: -- The Golden State Pops Orchestra announces their Return to the Stage with the "Holiday POPS Spectacular" on Saturday, December 18, 2021 at 8pm in the Warner Grand Theatre in San Pedro, CA. Celebrate the holiday season with Maestro Steven Allen Fox, Resident Choir Maestra Marya Basaraba, and the Golden State Pops Orchestra and Chorale with a festive performance of timeless holiday film music, traditional favorites, special guests, and snow!
eNewsChannels NEWS: -- Bijoux Music Group LLC announced Sue Larsen's next pop single, "You Will Always Be There" is being released today, under the Bijoux Music Group LLC label and produced by Sue Larsen. It can be found on Spotify, Apple Music, Amazon Music, Pandora and all other streaming platforms. It is also available on Amazon and the iTunes Store for download as a mp3.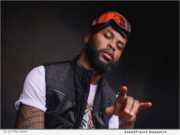 eNewsChannels NEWS: -- DJ Expression, also known as Peter O Okeke, has vowed to make a difference and to add value to the music industry by pushing the AfroBeat genre. Nigerian-born, this musical artist has developed a unique style where he's created a signature blend of mixes and sounds. Now, he's excited to announce a new mixtape to drop this week - "Traffic Light" (AFROBEAT Vol. 14).
eNewsChannels NEWS: -- Singer/Songwriter Tony Hightower is taking up the mantle to be a bridge that ushers R&B audiences into Jazz - Real Jazz. With years of experience as a singer, drummer, and actor (easily recognizable from his work in Tyler Perry movies/TV/stage productions), Atlanta-native Hightower is still just getting started.
eNewsChannels NEWS: -- The Lowell Chamber Orchestra has been awarded third place in The American Prize Competition for the Performing Arts. The orchestra was recognized for their performances in its inaugural season, in a division that appraises professional orchestras around the United States.
eNewsChannels NEWS: -- On Saturday, September 19, 2021 the winners for the 14th Prayze Factor Awards were announced. MTS Management Group is proud that they, along with their client, See Your Shadow Songwriting, were selected among the winners. See Your Shadow, headed by Michael Coleman, was named Best Alternative Gospel Group for their single, "I Will Tell Jesus You Said Hello."
eNewsChannels NEWS: -- High Mountain Breezes today announce the release of their second pre-sale song "Will The Circle Be Unbroken," a track from their soon to be released record "Daddy's Margarita Rose." The track is now available on Amazon Music, Apple Music, Spotify, You-Tube and many other major streaming services.
eNewsChannels NEWS: -- Jonathan McKay, better known by his social influencer tag RoarJMcKay is a psychedelic multimedia content creator hailing from Flint, MI. Harnessing the influence of psychedelia, McKay has begun to apply concepts of geometric structure and interconnectedness visually in abstract ways. After surviving the disastrous "Flint Water Crisis" and fighting a brave battle with Cancer in his saliva glands, Jonathon had a new vision for life. That new vision was "Keeping Tabs."