Home
Tags
Music and Recording
Tag: Music and Recording
eNewsChannels NEWS: -- High Mountain Breezes today announced the release of their first video "Why Do We Love Music?" The video is being released following the successful launch of their first album back in early 2022, "Daddy's Margarita Rose." The Record is now available on Amazon Music, Apple Music, Spotify, You-Tube and many other major streaming services.
eNewsChannels NEWS: -- The Lowell Chamber Orchestra announces the release of its second album, "Miniature Symphonies," a project started at the height of the pandemic, and designed to keep selected composers and musicians active at a time of insecurity in the performing arts.
eNewsChannels NEWS: -- This two-day California Soul Food Cookout and Festival is not only filled with food, fun and music, but purpose too. For 12 years running, this premier food and music event has grown to be a regional favorite. This year's festival will be held at the Alameda Fairgrounds on September 17 and 18, 2022 and will donate a portion of revenue to different charities in the Bay area who work to help the homeless and domestic violence victims.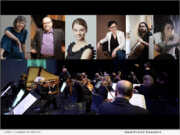 eNewsChannels NEWS: -- The Lowell Chamber Orchestra announces its fourth season, with five free concerts that look to entertain, educate, and enlighten Lowell audiences. All of the concerts are completely free, consistent with the LCO's mission to provide extraordinarily high level classical music performances and take down socio-economic barriers to access these concerts.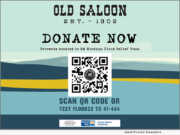 eNewsChannels NEWS: -- The Old Saloon and Ryan Bingham, acclaimed country music singer songwriter and Walker on the hit show "Yellowstone," partnered to support the Park and Madison counties from recent catastrophic flood damage. So far, the Southwest Montana Flood Relief Fund has raised over 1 million dollars from over 1,000 donors.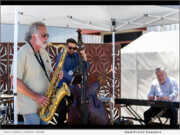 eNewsChannels NEWS: -- The Covenant Winery Summer Music Series, which kicked off on Memorial Day weekend in Berkeley at their Sixth Street winery, continues through July with four concerts, July 3, 10, 17 and 24, 2022. Showcased at the winery's new outdoor tasting lounge, fans of wine and music can enjoy the vibe of the Berkeley Drinks District, while sipping a nice array of California and Israeli wines.
eNewsChannels NEWS: -- In the heart of Hollywood, the Church of Scientology Los Angeles joined forces with local nonprofit Strike Out Against Drugs in a musical tribute to drug-free living. Visitors to the Hollywood Walk of Fame on International Day Against Drug Abuse and Illicit Trafficking were treated to a different kind of rock concert this year.
eNewsChannels NEWS: -- Online music school Soundfly has joined forces with Son Lux founder and bandleader, Ryan Lott, to release a new, in-depth course exploring Lott's unique approach to making emotionally compelling music by starting with custom-built digital instruments. "Ryan Lott: Designing Sample-Based Instruments" is available today as part of Soundly's subscription library of creative music courses.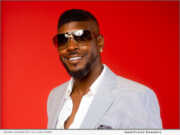 eNewsChannels NEWS: -- At a time when Jazz music could truly use a boost in listenership, singer Tony Hightower is on a mission to be the bridge to help a younger generation of appreciators crossover. With his sophomore album LEGACY entering the marketplace in June 2022, all-around singer/entertainer Hightower - a protégé of the late Freddy Cole - is leveraging his R&B and Hip-Hop roots to entice more young people to dig jazz.
eNewsChannels NEWS: -- Australian Pop Singer Songwriter, T8iana, who was recently featured in Rolling Stone Magazine's Global Artist Spotlight, has often talked about her dark past which involved assault and bullying by strong male figures, as she was growing up as a trans kid. She has released her latest single 'The Sign' on 13th May.