Home
Tags
Music and Recording
Tag: Music and Recording
eNewsChannels NEWS: -- New Sound Concerts, Inc., a New England based promoter and festival producer, is hosting their 23rd annual Christian music festival, at the Best of NH award-winning Gunstock Mountain Resort. After canceling the 2020 festival due to the pandemic, thousands are ready to gather and celebrate through "Music, Love & Action."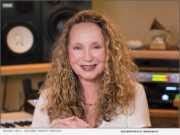 eNewsChannels NEWS: -- Bunny Hull, Grammy Award winner and Founder and Executive Director of Dream a World Education, a Los Angeles-based non-profit that delivers virtual and in-classroom arts-based social-emotional learning to young children, will be inducted into the Women Songwriters Hall of Fame in a ceremony on June 25 at the Museum of Women in the Arts in Washington, D.C.
eNewsChannels NEWS: -- Pompano Beach Cultural Affairs Department is excited to welcome back live audiences to the Pompano Beach Cultural Center for the remaining concerts in the Pompano Beach Arts Music Series. July's concert features jazz great Allan Harris and August showcases soulful songstress Leesa Richards.
eNewsChannels NEWS: -- Disney's beloved catalog of songs will be reimagined by the Boston Gay Men's Chorus (BGMC) in Disney PRIDE in Concert, a musical celebration of LGBTQ life, love, family, and perseverance, June 25-26, 2022 at Boston Symphony Hall.
eNewsChannels NEWS: -- Worldwide Battle of The Rappers Inc. has brought together some of battle raps lyrical geniuses to help one lucky winner's dream come true in winning the first annual Worldwide Battle of The Rappers Tournament. Contestants will have the opportunity starting June 1, 2021 to register under one of 10 leading battle rappers in the game to guide them to the Grand Finale as their Team Captain.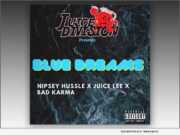 eNewsChannels NEWS: -- "Blue Dreams," which is the latest release from Nipsey Hussle by independent record label Juice Division Records is arguably the best posthumous verse from the Nipsey Hussle vault yet.
eNewsChannels NEWS: -- Las Vegas Symphony Orchestra's (LVSO) newly-conceived "EPIC" is an intense piece of music inspired by medieval battle scenes. It's the first time in Las Vegas history that an orchestra has released a national album and this one has a unique movie/motion picture soundtrack that's sure to excite movie producers from near and far.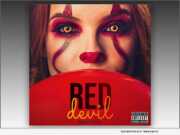 eNewsChannels NEWS: -- VIP Recordings' "Red Devil" compilation debut at #25 on the Billboard Compilation Album Sales Chart features some of the best independent Hip-hop and Pop artists in the music industry. Hybrid styles of powerhouse independent Hip-hop artists and notorious Pop/R&B artists headline a powerful mixture of musical styles on this VIP Recordings compilation album.
eNewsChannels NEWS: -- It's been twenty years since Lucky Boys Confusion arrived on the global scene with their 2001 debut, "Throwing the Game." During the TTG era, the hard-touring Chicago five-piece crisscrossed the U.S. innumerable times over, made their national television debut on the CBS Late Late Show, and even made a pit stop in Japan to play for their enthusiastic overseas fan base.
eNewsChannels NEWS: -- After a 30-day call for entries, winners for the black album.mixtape. were announced during a virtual Block Party event. The black album. mixtape. is an initiative of Regina Taylor - the Golden Globe-winning actress, playwright, and activist - in partnership with Southern Methodist University's (SMU) Meadows School of the Arts.