Home
Tags
Music and Recording
Tag: Music and Recording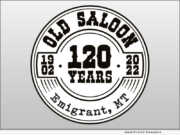 eNewsChannels NEWS: -- The Old Saloon, just 25 miles north of the entrance to Yellowstone National Park, is celebrating its 120th anniversary. The historic and legendary establishment has been serving outlaws and cowgirls since 1902.
eNewsChannels NEWS: -- The Lowell Chamber Orchestra is proud to present "LCO Pride: A Rainbow of Repertoire" on Sunday, June 5, 2022 at Middlesex Community College in Lowell, Massachusetts. This chamber concert will celebrate Pride Month by showcasing LGBTQ+ composers from the Lowell area and around the world.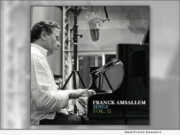 eNewsChannels NEWS: -- The Covenant Winery Summer Concert Series kicks off Memorial Day weekend in Berkeley with acclaimed French/American jazz pianist, composer and arranger Franck Amsallem. Franck has recorded ten CDs under his own name as well as a collaboration, "New York Stories," with (Berkeley's own) Joshua Redman, Roy Hargrove, and Danny Gatton on Blue Note.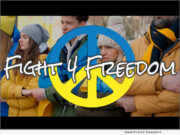 eNewsChannels NEWS: -- Talented singer-songwriter Clay Joule's and Fight 4 Freedom's latest single "O'Dream," is set to premiere on April 28, 2022 alongside a heartwarming music video. Brought to you by Truwan Records, the single touches on the on-going war taking place in Ukraine and carries themes of peace prevailing through hard times.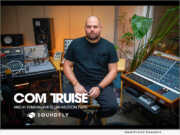 eNewsChannels NEWS: -- Online music school Soundfly has teamed up with dynamic producer Seth Haley, more popularly known as Com Truise, to release a new course on creating sci-fi-inspired electronic music. "Com Truise: Mid-Fi Synthwave Slow-Motion Funk" is available today as part of Soundfly's premium course subscription program, where students get unlimited access to a full library of creative music courses.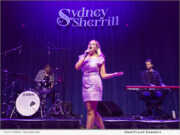 eNewsChannels NEWS: -- Sydney Sherrill, 17-year-old emerging pop artist, premieres live performance video for new single "Vice" and announces $5,000 raised during the performance for Shatterproof, a national non-profit determined to end the stigma of addiction in the U.S.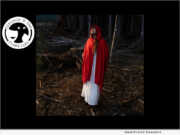 eNewsChannels NEWS: -- After successfully teaming up in 2021 to create the grim & gritty video for the title-track "Pretty Deadly" from their debut EP, it was a foregone conclusion that the right person to take on the brand-new single by Strange & The Familiars this year, would once again be none other than Jordan Henline of 88.8 Films.
eNewsChannels NEWS: -- Flyvito®, a music producer based in New Orleans, has announced a publishing and distribution partnership through Sony Music and Beatstars. This partnership will allow monetization and copyrighting efforts on the behalf of Flyvito LLC to flow seamlessly, as well as ensure a credible platform for artists to use his music.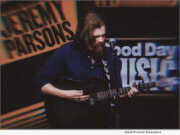 eNewsChannels NEWS: -- With the title track of his latest album, "Things To Come" climbing national radio airplay charts, San Antonio, Texas country artist Jeremy Parsons is hitting the road. The international iTunes chart-topper has just announced a series of April and May concert dates that will bring his tour to Tennessee, North Carolina and Virginia.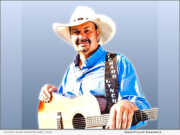 eNewsChannels NEWS: -- International country chart-topper and member of the Ohio Country Music Hall of Fame, Richard Lynch has announced the 2022 lineup of "Keepin' It Country Farm" concerts to benefit the Love Tattoo Foundation for veterans. This year's lineup includes several #1 Billboard charting artists and a couple of stars from RFD TV.