Home
Tags
Music and Recording
Tag: Music and Recording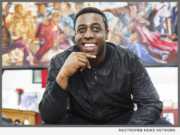 eNewsChannels NEWS: -- The Mugadi Foundation, in association with Waynflete School, is proud to announce a Michael O. (Michael Odokara-Okigbo) benefit concert event "ON MY OWN" to take place July 13, 2017 at the beautiful Westbrook Performing Arts Center in Westbrook, Maine.
eNewsChannels NEWS: -- Uproar Entertainment is excited to announce the release of "Black Wives Matter" by Gayla Johnson. A diverse, intelligent comedienne, Gayla Johnson entertains audiences with her stories and her characters, treating her listener to her unique view of the world we live in.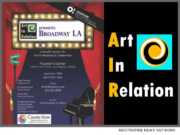 eNewsChannels NEWS: (LOS ANGELES, Calif.) -- Jonas Sills, founder and executive producer of Art-In-Relation (A.I.R.), announces a grand benefit performance of "Broadway-LA." After three successful seasons of theater in the Long Beach area, Art-In-Relation made its move to Los Angeles with two acclaimed productions, "Andrew Lippa's Wild Party" and "Frankenstein, A New Musical" in the fall of 2016. They were honored to receive rave reviews and an "Ovation Recommendation" from the LA Theater Alliance.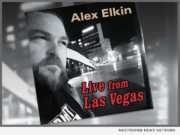 eNewsChannels NEWS: (LOS ANGELES, Calif.,) -- Uproar Entertainment is excited to announce the release of "Live From Las Vegas" by Alex Elkin. Comedian Alex Elkin has a comedy style that is unique and true to himself. He is unapologetic, says what he thinks, delivers the unexpected, and knows what funny is.
WASHINGTON, D.C. -- Brought to you by The Adinkra Group, "Birthright 2016" is a captivating evening of live intergenerational performances by Washington D.C.'s most talented African dance and drumming ensemble and special invited guests. A night of elegance, August 20, 2016, with guests sheathed in African chic couture sets the back drop for the electric and inviting atmosphere attendees have come to know and love when attending this event.
GLENSIDE, Pa. -- SSA Music announced today that they have signed a Worldwide Administration and Licensing agreement with San Diego based Indie label Big West Music. This deal brings together the highly regarded administration of SSA with the powerhouse creatives of Big West in a partnership that will strengthen both players' positions in their markets.
LOS ANGELES, Calif. -- Remy Lyon announces the release of his "Red Blood/Black Ink" music video directed by Marc Spicer (DP of "The Fast and the Furious 7 & 8" and the upcoming "Lights Out"). "Red Blood/Black Ink" is a call to arms after all the tragedies that have been fueled by hatred - Remy Lyon's message is to respond to each other with arms that embrace, not the arms that harm.
PINE HILL, N.J. -- Mission Music, a nonprofit agency that provides underserved youth with access to musical instruments and lessons regardless of their ability to pay, is donating a half dozen acoustic guitars to The Village of Arts and Humanities in Philadelphia, Pa., at 9 a.m. on Thursday, July 14, 2016
SAN FRANCISCO, Calif. -- Chart-topping musical artist and Los Angeles-based filmmaker Michael C. Perry today announced that his film "Empty Box of Wine" has been selected for the upcoming San Francisco Frozen Film Festival. Perry is the lead singer in the band, Jour Majesty, who last year rose to #2 on the indie folk charts; his entry into the film festival accompanies the upcoming Jour Majesty album, "Empty Box of Wine."
AUSTIN, Texas -- On July 12 The South Austin Moonlighters will be releasing "Ghost of a Small Town," which features 13 brand new songs including their new single "You, Love and Me." The album will be available on iTunes, on their website, on Amazon, CD Baby, at the shows and at Waterloo Records and discriminating independent record stores everywhere.