Home
Tags
Music and Recording
Tag: Music and Recording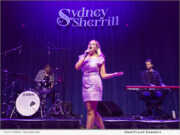 eNewsChannels NEWS: -- Sydney Sherrill, 17-year-old emerging pop artist, premieres live performance video for new single "Vice" and announces $5,000 raised during the performance for Shatterproof, a national non-profit determined to end the stigma of addiction in the U.S.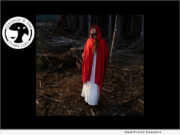 eNewsChannels NEWS: -- After successfully teaming up in 2021 to create the grim & gritty video for the title-track "Pretty Deadly" from their debut EP, it was a foregone conclusion that the right person to take on the brand-new single by Strange & The Familiars this year, would once again be none other than Jordan Henline of 88.8 Films.
eNewsChannels NEWS: -- Flyvito®, a music producer based in New Orleans, has announced a publishing and distribution partnership through Sony Music and Beatstars. This partnership will allow monetization and copyrighting efforts on the behalf of Flyvito LLC to flow seamlessly, as well as ensure a credible platform for artists to use his music.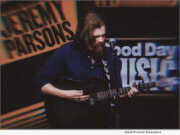 eNewsChannels NEWS: -- With the title track of his latest album, "Things To Come" climbing national radio airplay charts, San Antonio, Texas country artist Jeremy Parsons is hitting the road. The international iTunes chart-topper has just announced a series of April and May concert dates that will bring his tour to Tennessee, North Carolina and Virginia.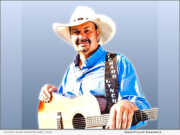 eNewsChannels NEWS: -- International country chart-topper and member of the Ohio Country Music Hall of Fame, Richard Lynch has announced the 2022 lineup of "Keepin' It Country Farm" concerts to benefit the Love Tattoo Foundation for veterans. This year's lineup includes several #1 Billboard charting artists and a couple of stars from RFD TV.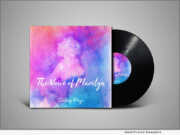 eNewsChannels NEWS: -- Singer, Songwriter and Actress Miss Cortney Page, 57, has an album called "The Voice of Marilyn" and has 19 songs on iTunes. Cortney Page is the voice of Marilyn Monroe in the 1993 cult classic "Calendar Girl," starring Jason Priestley.
eNewsChannels NEWS: -- Concordia, a leading global convener that hosts the largest and most bi-partisan summit in New York during the United Nations General Assembly, is hosting its first-ever U.S.-focused summit on April 7-8 in Lexington, Kentucky, focusing on the future of technology, trade and environmental sustainability.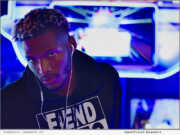 eNewsChannels NEWS: -- Jonathan McKay better known by his social audience as RoarJMcKay, founder of Keeping Tabs Media, dedicates this winter's accomplishments to his grandmother through COVID-19 recovery and daughter Kali McKay as she celebrates her first birthday. Being a strong influence throughout childhood his grandmother instilled strong beliefs in literacy, mathematics, and fashion.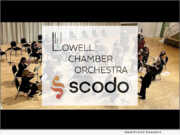 eNewsChannels NEWS: -- The Lowell Chamber Orchestra and Universal Edition have partnered to give composers an unusual opportunity to promote their works in print. The orchestra recently announced its second call-for-scores in order to stimulate the creation of new works for chamber orchestra.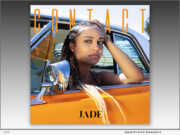 eNewsChannels NEWS: -- Classy in style, massive in appeal and savvy beyond her years, singer/songwriter and actress JADE has taken her time to learn her craft and study the business before jumping into it. The strategy is set to pay off like triple-cherry jackpots with her vibrant debut single and video, "Lucky Stars" (dropping on the artist's own TS2 Records imprint).