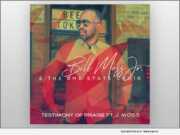 eNewsChannels NEWS: -- With a nostalgic throwback to their gospel heritage and beginnings as the dynamic "Moss Brothers," Detroit-based Salathiel Records has released the music video for the new single "Testimony of Praise" by brothers and celebrated recording artists Bill Moss Jr. and J Moss.
eNewsChannels NEWS: -- The Real J Israel announces a new EP release, "No Pressure," that includes previously-released singles, "Damn Good Man," "Freaky Tonight" and four other tunes that are sure to excite listeners. Israel's model is to give people music that they can feel.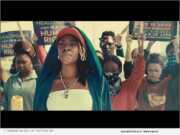 eNewsChannels NEWS: -- R&B Fusion Artist V. Tiarrá was a featured performer/artist at the 2020 Blue Gala hosted by the Miami-Dade Democratic Party. Just as she is releasing her next new song, "Digital Love," V. Tiarrá performed "Batter Up" an ode to the many societal and social issues U.S. Citizens face.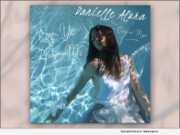 eNewsChannels NEWS: -- Who doesn't like watching fluffy polar bears, monkeys in natural hot springs, and koalas? Custom couture made out of single use objects? The official music video for "Can You Hear Me" By Danielle Alura is very eye-catching and creates an amazing picture for Mother Earth; fluffy, fashionable and factual all at the same time.
eNewsChannels NEWS: -- Nashville singer and songwriter Brina Kay released the music video for her single "Heat of the Moment" at midnight on July 10, 2020. The video was filmed last year in the city of Chicago and was directed by Joshua Lockhart of J. Lockhart media.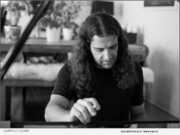 eNewsChannels NEWS: -- With lyrics inspired by famed poet, Lord Byron, Gabriele Ciampi's, "She Walks in Beauty" was composed and orchestrated by him to pay tribute to the heroes on the frontline of the current pandemic. This eloquent music video serves as a glimmer of light at the end of the tunnel with the promise of a return to normal. The video and song will be released, worldwide, on May 15 by Universal Music Group.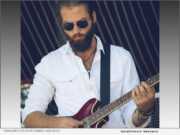 eNewsChannels NEWS: -- The International Forgiveness Institute (IFI) announced today that University of Wisconsin-Madison psychologist Robert Enright, Ph.D., has teamed up with acclaimed songwriter-performer Sam Ness to produce a "therapeutic music-discussion video" for adults who are struggling with the anguish created by the coronavirus lockdown.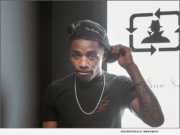 eNewsChannels NEWS: -- "Watch Me Work" - the EP released February 1, 2020 - is the first project the industry gets to see from the new young artist Sha Bandzz. The long-awaited debut EP from Sha Bandzz "Watch me Work" is available now on your favorite source to purchase music online.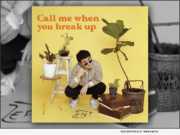 eNewsChannels NEWS: -- Pop rock artist Zepet specializes in the sunny indie pop that dominated the airwaves in the early 2000's. His latest single release, "Call Me When You Break Up," is joyously melancholy and filled to the brim with memorable melodies.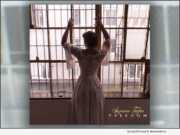 eNewsChannels NEWS: -- INDIE CHAMELEON, a new innovative record label that puts the artist at the core of everything they do, has released their first fully produced single and music video combination with the song available October 25 and the music video released today.