NEW ORLEANS, La. /eNewsChannels/ -- NEWS: San Fermin in Nueva Orleans (SFNO), the founders of the New Orleans Running of the Bulls, have planned four days of special events, including the 9th Annual El Encierro, or running the bulls - New Orleans-style! This year will be celebrated as El Ano Rosa (The Pink Year) to honor co-founder Beth Hanning, who successfully battled breast
NEW ORLEANS, La. /eNewsChannels/ -- NEWS: On a day already associated with bad imagery and taxes - April 15 - golf ball sized hail was reported near New Orleans, La. Melissa Henriquez, exterior design specialist with American Roofing and Building Supply in Metairie, La., said, 'The golf ball sized hail that hammered the area in Garyville, LaPlace and larger hail that battered Kenner, Metairie and New Orleans is something that is becoming a far too common occurrence in spring and early summer storms.'
NEW ORLEANS, La. /eNewsChannels/ -- NEWS: David Nour, enterprise growth strategist, and thought leader on Relationship Economics, will be presenting the keynote address at the 2015 ProfitStars Educational Conference and Technology Showcase (PEC) on March 17, 2015 at the Hyatt Regency in New Orleans.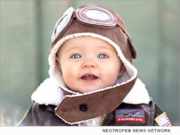 NEW ORLEANS, La. /eNewsChannels/ -- NEWS: Louisiana non-profit, Drew's Tunes Foundation, is proud to announce that Governor Bobby Jindal has proclaimed March as Sudden Unexplained Death in Childhood (SUDC) Awareness Month in the State of Louisiana. This proclamation is the first of its kind in the southern United States for Sudden Unexplained Death in Childhood, which is a diagnosis of exclusion impacting around 200 toddlers each year in United States.
NEW ORLEANS, La. /eNewsChannels/ -- If past years are any indication, the crowd of partiers may double for the 6th Annual San Fermin in Nueva Orleans 2012 (SFNO) from July 12 - 15, hosted by Nola Bulls, LLC. The New Orleans incarnation of Running of the Bulls features roller derby skaters Big Easy Roller Girls and roller derby skaters from around the world as RollerBulls(TM): horned-helmet wearing, plastic bat wielding, crowd chasers.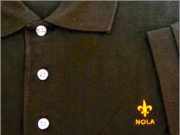 NEW ORLEANS, La. /eNewsChannels/ -- Just when you thought the gulf coast was settling into the long path to recovery, another devastating blow was dealt to the city of New Orleans this week, says local clothing company NOLA Shirts. 'The nation is still stunned from the early weeks news of the unprecedented suspension of New Orleans Saints coach Sean Payton for the next season,' says Gretchen Zito, of NOLA Shirts.
NEW ORLEANS, La. /eNewsChannels/ -- In the aftermath of the recent Mardi Gras madness that engulfs New Orleans this time of the year, one man's hope to bring awareness to the city's unique nature and spirit has emerged in the public eye, and caught national attention. A few days following Hurricane Katrina's impact on the city, Billy Schell, Owner/CEO of NOLA Shirts, created a brand embroidered on high quality shirts, hats, and apparel.
NEW ORLEANS, La. /eNewsChannels/ -- While most New Orleanians have been focused on LSU and Saints football, one local resident has put football aside for the moment to help a family in need. Devoting a portion of his company's time and resources through the recent Christmas holidays and new year, Ciro Pennino, owner of Trinity Electric, LLC is helping one local couple finally get back into their home by providing complete electrical rewiring services and making the home ready to pass city code inspections.
NEW ORLEANS, La. /eNewsChannels/ -- Some people mark their 5-year anniversary with a wooden gift, perhaps a replica of an official Major League Baseball Louisville Slugger. Nola Bulls does it with baseball bats too, only theirs are plastic and wielded by Rolling Bulls! San Fermin in Nueva Orleans (SFNO) will release hundreds of 'Roller Bulls' on its streets again, led by the Big Easy Rollergirls
NEW ORLEANS, La. -- Since 2007 the streets of New Orleans' French Quarter have seen a growing number of gorings from rolling bulls. San Fermin in Nueva Orleans 2010 (SFNO) promises to provide more of the same during the annual Running of the Bulls in New Orleans. Nola Bulls, LLC (Nola Bulls) presents its fourth homage to Pamplona's Sanfermines with events from July 9-11th, 2010.