Home
Tags
New York Business
Tag: New York Business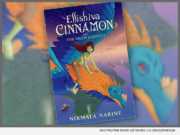 eNewsChannels NEWS: -- Vanadala Publishing, a division of NNGL, announces the publication of "Ellishiva Cinnamon and The Sixth Element" (ISBN: 978-0996207126, paperback), a novel of environmental stewardship, by best-selling author, social responsible entrepreneur, humanitarian and global lifestyle television host, Nirmala Narine.
eNewsChannels NEWS: -- Sergio Tacchini ("ST") officially announces a strategic partnership with GMI USA that will have the exclusive rights for ST apparel and shoes in the United States. The agreement is very important for the Italian sportswear brand who has now a professional partner for the distribution of the brand in the U.S.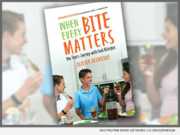 eNewsChannels NEWS: -- Teens with food allergies are at the greatest risk of suffering a fatal reaction. Fifteen-year-old Olivier Deldicque is on a mission to change that. His new book, "When Every Bite Matters: One Teen's Journey with Food Allergies" (ISBN: 978-0578418537; Pop Fly Publishing) outlines life saving tips and advice for teens coping with food allergies.
eNewsChannels NEWS: -- NexHealth, a fast-growing, New York-based patient experience management solution, is announcing its partnership with The Smilist. With a total of 21 (and growing) locations throughout New York City, Long Island, and New Jersey, The Smilist makes it easy for patients to find a convenient dental office.
eNewsChannels NEWS: -- The Pit Stop Players, the genre-defying instrumental chamber group composed of veteran Broadway pit musicians, will shed light on three new works at the DiMenna Center for Classical Music's Cary Hall, 450 West 37th Street, on Monday, May 13, 2019 at 7:30 p.m.
eNewsChannels NEWS: -- INNOGATE, a Turkish based international technology accelerator, announced today it will be launching its 360-degree International Acceleration Program in March, touring select Turkish based technology firms on a strategic U.S. Roadshow until March 31, 2019.
eNewsChannels NEWS: -- A new restaurant has emerged in the former home of an avant garde theater in Williamsburg. Monarch Theater Restaurant, located at 146 Metropolitan Avenue, offers a unique and inspired collection of small- and large-plate Asian dishes, influenced by the cuisine of China, Japan, Korea, Taiwan, and Thailand.
eNewsChannels NEWS: -- Casita Maria Center For Arts & Education is proud to present Bambula/Re-remember, our 2nd Annual Young Artist Showcase! This multidisciplinary exhibition will include art created by participants in Casita Maria's after-school arts education program during the 2018 - 2019 academic year.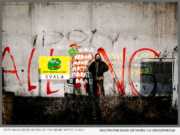 eNewsChannels NEWS: -- American artist XVALA will open his MEME PARTY campaign with an extreme modification of Banksy's mural painting of Steve Jobs in Calais, France, known as "The Son of a Migrant from Syria". XVALA will unveil his work at an event on April 27, 2019 in the Bowery. All pieces in the campaign make use of a variety of politically-charged and often controversial memes.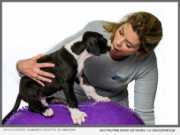 eNewsChannels NEWS: -- World renowned veterinarian Dr. Jean Dodds will be headlining the second annual Healthy Dog Expo, to be held April 6, 2019 at the Desmond Hotel in Albany, N.Y. Dodds,is a researcher and author on the cutting edge of holistic health care. Conceived by holistic veterinarian Dr. Laurie Coger, the event brings together a host of internationally acclaimed experts.