Home
Tags
New York Business
Tag: New York Business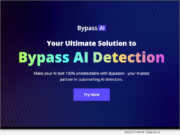 eNewsChannels NEWS: -- The recent release of BypassAI has users excited about generating quality, undetectable AI content quickly and efficiently using cutting-edge algorithms designed to give AI text a human touch. The highly anticipated AI text humanizer tool delivers superior capabilities compared to other AI detection remover tools on the market.
eNewsChannels NEWS: -- BypassGPT, a progressive leader in AI content humanization, has entered the market as the ultimate solution to bypassing AI detection. The cutting-edge AI detection remover tool is capable of accurately analyzing and modifying text to remain undetectable by AI detection tools, helping a wide range of users enhance and streamline their work, such as freelancers, students, businesses, and more.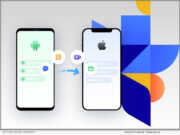 eNewsChannels NEWS: -- Apple has finally unveiled the iPhone 15, and people can't wait to get these titanium beauties. However, users switching from Android to iPhone for the first time might face some inconveniences in transferring data from their old devices to the new iPhone 15, says UltFone.
eNewsChannels NEWS: -- Many Samsung, Huawei, and Android users are switching to iPhones 15 these days, drawn by the allure of Apple's latest offering. However, the tricky part comes when they try to transfer WhatsApp from Android to iPhone 15, says Tenorshare.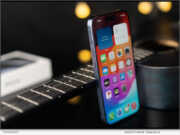 eNewsChannels NEWS: -- When is iPhone 15 launching? The exciting news is that the iPhone 15 was launched at an Apple event on September 15, and many people are excited to grab one. Wondering if Tenorshare Software works with iPhone 15 series? Good news again: Tenorshare has updated its software to be fully compatible with iPhone 15.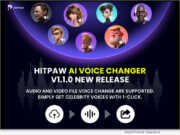 eNewsChannels NEWS: -- HitPaw Voice Changer, a leading voice modulation software, is thrilled to announce the release of its latest version, HitPaw Voice Changer V1.1.0, packed with innovative features that promise to revolutionize the voice modulation experience. This update introduces the highly anticipated AI Voice Change, which supports uploading audio/video files to change voice with AI, along with an extensive collection of celebrity voice effects, further enhancing the already impressive suite of capabilities.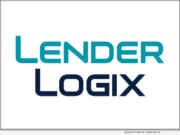 eNewsChannels NEWS: -- LenderLogix, a leading provider of mortgage point-of-sale and automation software for banks, credit unions, independent mortgage banks and brokers, today announced that Minnesota-based Affinity Plus Federal Credit Union (Affinity Plus) has selected its pre-approval letter generation tool QuickQual to provide borrowers with a white-labeled, digitally-driven entry point into their homebuying experience.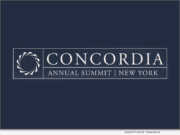 eNewsChannels NEWS: -- Today, at its 2023 Annual Summit alongside the UN General Assembly in New York City, Concordia released its 2023 Amazonas Summit Solutions Report and announced Guyana as the location for next year's gathering. Concordia, a registered 501(c)(3) nonprofit, nonpartisan organization, is the leading public-private sector convener.
eNewsChannels NEWS: -- Apple has already rolled out iOS 17, packed with exciting features like a revamped Control Center and advanced privacy measures. However, many users have complained iOS 17 bugs, such as Apple Maps Offline not displaying, the disappearance of personalized Siri voices, iPhone Battery Drain and iPhone Overheating. To address these concerns, Tenorshare, a top software provider, has updated its solutions to remove iOS 17 or downgrade from iOS 17 if needed.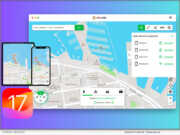 eNewsChannels NEWS: -- Foneazy is thrilled to announce that MockGo for Mac is fully compatible with the latest iOS 17 update. Foneazy MockGo is a powerful iPhone location changer app that is trusted by millions of users worldwide. To keep up with the latest user needs for changing location on iOS 17, Foneazy delivers the most up-to-date solution in a timely manner.