Home
Tags
New York Business
Tag: New York Business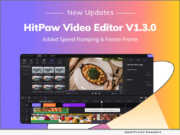 eNewsChannels NEWS: -- HitPaw, a company aiming to develop the best digital creation solution, has recently announced the new version of HitPaw Video Editor. The latest version of HitPaw Video Editor concentrates on the most powerful functions, which will help creators add more possibilities to the content. To improve the user experience, HitPaw Video Editor also optimized current features to simplify the video editing.
eNewsChannels NEWS: -- PDNob launches the image translator designed to rapidly turn images into editable texts. In cases where people might want to use OCR function to extract text from a screenshot, a scanned PDF or others, the best way is to download the PDNob OCR scanner on PCs.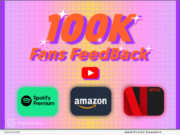 eNewsChannels NEWS: -- Tenorshare, a leading software company, has recently announced that it is celebrating its 100K subscribers on YouTube. Tenorshare will offer some prizes, including: $100 Amazon Gift Card, $30 Spotify gift card, and $25 Netflix or Hulu gift cards. From now until May 18, 2022, everyone must grab the opportunity!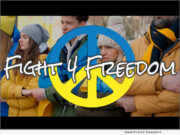 eNewsChannels NEWS: -- Talented singer-songwriter Clay Joule's and Fight 4 Freedom's latest single "O'Dream," is set to premiere on April 28, 2022 alongside a heartwarming music video. Brought to you by Truwan Records, the single touches on the on-going war taking place in Ukraine and carries themes of peace prevailing through hard times.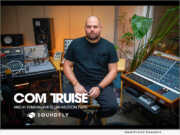 eNewsChannels NEWS: -- Online music school Soundfly has teamed up with dynamic producer Seth Haley, more popularly known as Com Truise, to release a new course on creating sci-fi-inspired electronic music. "Com Truise: Mid-Fi Synthwave Slow-Motion Funk" is available today as part of Soundfly's premium course subscription program, where students get unlimited access to a full library of creative music courses.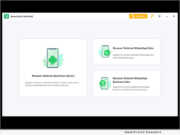 eNewsChannels NEWS: -- iToolab, a leading software company, announces iToolab RecoverGo has again encountered major updates and the software has now become a full-scale tool to recover different types of deleted files from an Android device. The new iToolab RecoverGo V6.0.0 now supports WhatsApp data recovery.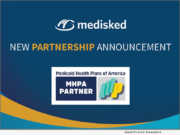 eNewsChannels NEWS: -- Furthering its dedication to providing technology solutions to payers in the health and human services industry, MediSked has signed a corporate partnership agreement with Medicaid Health Plans of America (MHPA), MediSked announced today.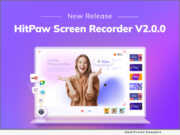 eNewsChannels NEWS: -- Online classes and live streaming have become a part of people's life since it is more convenient to gain knowledge and expand people's horizons via online classes and live streams. In order to help educators, students, gamers, streamers, and other professionals make the attractive online classes, live streaming, HitPaw, as the pioneer in the video industry, adds live streaming and the virtual camera in HitPaw Screen Recorder V2.0 update.
eNewsChannels NEWS: -- On April 18, 2022, Xelerate Logistics LLC ("XLR8") announced the appointment of Mitchner Ferdinands as the Chief Operating Officer. Mitchner Ferdinands, who has 20 years of experience in the Supply Chain industry, has extensively travelled in many countries to troubleshoot and find innovative and pragmatic solutions to ever evolving supply chain industry.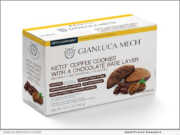 eNewsChannels NEWS: -- Gianluca Mech, a centuries old herbalist company founded in Italy, announced today they are bringing their line of prepared foods and nutrition programs to the United States for the first time. Grounded in hundreds of years of research, Gianluca Mech has distinguished itself in the study of ketosis and has appeared in 29 international scientific publications with the results of their studies.