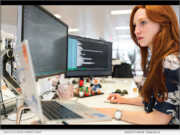 eNewsChannels NEWS: -- Bash Foo, specializing in web design, SEO, creative services, and digital marketing, announced today the introduction of Fractional CMO and Sales Enablement to its popular service offerings. The new services augment and highlight Bash Foo's continued expansion, enhancing its clients' sales and revenue goals.
eNewsChannels NEWS: -- Chase Industries, Inc., founded by Chase Blum in 1932, began its operation as an insulated walk-in cooler and specialty refrigeration equipment manufacturer. Ninety years later, Chase Doors is the world's oldest, largest, and most progressive manufacturer of double-acting impact traffic doors and specialty doors. Chase Doors is part of the Senneca Holdings family of brands.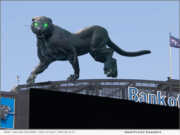 eNewsChannels NEWS: -- When football fans tune in this season to watch their favorite teams play, and marvel at the amazing 3D mixed reality graphics that seem to leap off the field and onto their screens, they won't realize that a Toledo-based company - GPRS, and their latest acquisition, TruePoint Laser Scanning - played a large part in their enhanced fan experience.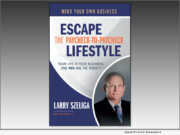 eNewsChannels NEWS: -- "Escape the Paycheck-to-Paycheck Lifestyle" (ISBN: 978-1667832098), written by Larry Szeliga and published by MYOB Publishing, is a financial literacy book that offers a fresh new solution to an age-old problem. It's not a book about how to get rich fast or how to make a million dollars, but rather a book that recounts the author's road to financial health.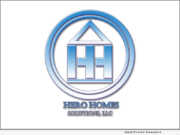 eNewsChannels NEWS: -- Hero Homes Solutions LLC, has acquired a 30-home subdivision in Urbana, Ohio located in Champaign County, Ohio from Waltco Investments LLC. To date the company has purchased over 500 homes in Ohio with a goal of getting to 1,000 homes within 24 months.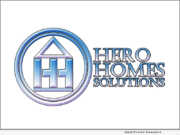 eNewsChannels NEWS: -- Hero Homes Solutions LLC, one of the fastest-growing single family owner-operators in Ohio, announces it has acquired four additional single family rental homes in Lima Ohio and is under contract to purchase an additional 22 with options to purchase an additional 60.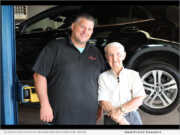 eNewsChannels NEWS: -- Don's Auto Repair is celebrating the 80th anniversary of its founding in 1942, with the official declaration of "Don's Auto Repair Day" in Blue Ash, Ohio from the city's very own Mayor Marc Sirkin. In celebration of this achievement, Don's Auto Repair has taken a day of celebration to reflect on their loyal clients, amazing community, dedicated employees, and their future growth opportunities.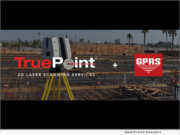 eNewsChannels NEWS: -- Ground Penetrating Radar Systems, LLC (GPRS) has acquired TruePoint Laser Scanning, LLC. TruePoint Laser Scanning is a leading provider of 3D laser scanning services to the architecture, engineering, and construction industry.
eNewsChannels NEWS: -- Vandalia Rental, a construction equipment rental company, held a Grand Opening event on May 19, 2022, at their new location at 2265 North Wilson Road in Columbus, Ohio. The event included a ribbon-cutting ceremony, a team meet-and-greet, food, beverages, equipment demonstrations, and gift basket raffles.
eNewsChannels NEWS: -- Westerwood has been awarded a Top Workplaces 2022 honor by Columbus C.E.O. Magazine. The list is based solely on employee feedback gathered through a third-party survey administered by employee engagement technology partner Energage LLC.