eNewsChannels NEWS: -- ByDam Multimedia announces its latest release: "From A Place of Love - My Adoption Journey," an award-winning documentary film from Writer, Producer, Director David Bynum.
eNewsChannels NEWS: -- Westerwood (formerly Friendship Village Columbus) is launching its new brand this week. While the name will change, the commitment to excellence for their Senior Living community will continue with the same great top-rated team, same non-profit status, and the same friendly residents.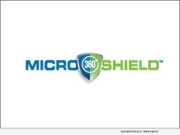 eNewsChannels NEWS: -- MicroShield 360, an industry leader in antimicrobial coatings, has announced today that in the last year, more than 600 private aircraft have had the company's highly durable antimicrobial product applied to interior surfaces for added protection.
eNewsChannels NEWS: -- Creative Extruded Products is excited to announce a new manufacturing partnership with CaliBaja Manufacturing in Mexicali, Mexico. Initially, the CaliBaja location will produce Creative's GripFlex® line of direct-fit aftermarket moldings, which are uniquely designed and engineered for OEM vehicle-specific applications.
eNewsChannels NEWS: -- Bayzi Corporation has developed steam technology needed to quickly fight the spread of viruses like COVID-19 as well as bacteria, fungi, bed bugs and biofilms. They manufacture antimicrobial steam devices that will very quickly eliminate microbes, bugs and also provide a quick way to clean dust and grease. The machines use just water and no chemicals.
eNewsChannels NEWS: -- Fairport Wealth is pleased to announce that the Greater Cleveland Food Bank, the largest hunger relief organization in Northeast Ohio, is its 2021 Community Beacon recipient. According to Managing Partner Kenneth J. Coleman, "The pandemic has made fighting hunger an even more pressing issue and we are happy to lend a hand to the Food Bank. Its mission closely aligns with our goal of helping families."
eNewsChannels NEWS: -- Kids Read Now has partnered with school districts across Ohio, including Ansonia Local Schools, Troy City Schools, Mapleton Local School District, Greenville City Schools, and Northridge Local Schools, to mail books directly to their students' homes over the summer.
eNewsChannels NEWS: -- For most the American Dream begins with an idea. For Fortin Ironworks, that idea began with a truck, a small shed and a man with a passion for welding. Today, 75 years later, it's reflecting on th
eNewsChannels NEWS: -- The Gund Gallery at Kenyon College is pleased to announce the release of the first episode in the new docuseries "Can't Look Away: Photographs of the Civil Rights Struggle."
eNewsChannels NEWS: -- Author Willie Davis has written a historical fiction novel, "Olive Hill" (ISBN 978-1728369372; Volume 1) about how one small Appalachian town in Kentucky can lay claim to helping build America.