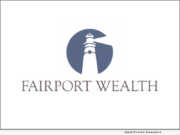 eNewsChannels NEWS: -- Fairport Wealth is pleased to announce Beech Brook, a local behavioral health agency that empowers children and their families, as its 2022 Community Beacon. It is especially important to support the mental health needs of children and adolescents this year, and we are proud to assist Beech Brook's mission.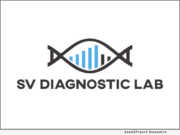 eNewsChannels NEWS: -- Long lines are being reported in some cities around the country for those trying to access a COVID-19 PCR test - considered the most accurate COVID-19 test available. However, Ohio's privately owned SV Diagnostic Labs is ready and able to meet the demand in multiple states. SV Diagnostic Labs provides COVID-19 testing at various locations in Ohio, Kentucky and New Jersey with results usually provided within 24 hours.
eNewsChannels NEWS: -- Ohio Clean Cans, LLC, a leading provider of residential garbage can cleaning and pressure washing services, has entered into a definitive agreement to acquire the assets of Cincy Bins, LLC.
eNewsChannels NEWS: -- The inventor of the Ruby Slipper Swivel Car Seat Cover, Katherine Miles, is excited to announce that this deceptively simple mobility product has earned the New Product Pavilion Providers' Choice Bronze Award at the 2021 Medtrade West national trade show. Sponsored by HomeCare Magazine, the honor highlights the potential of the Ruby Slipper to make a difference in the lives of seniors and others with limited mobility.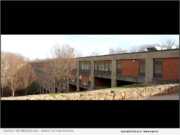 eNewsChannels NEWS: -- Marietta City School District is investing in improving the High School café, kitchen, and concession stand with Energy Optimizers, USA. As a member of the META Solutions Educational Purchasing Co-op, the District will be able to tap into the LED Lighting and Energy Savings Program through the Ohio Council of Educational Purchasing Consortia.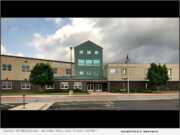 eNewsChannels NEWS: -- National Trail Local School District is investing in indoor air quality solutions and energy efficiency through a facilities improvement project with Energy Optimizers, USA. The District did not ask for more taxpayer dollars but is using federal funds coming through the Elementary and Secondary School Emergency Relief Funds (ESSER).
eNewsChannels NEWS: -- St. Mary Catholic School is making an investment of $86,704 in a facilities improvement project with Energy Optimizers, USA. The school paid cash for the project, which includes energy efficient LED interior and exterior lighting retrofits. The benefits will be immediate, with reduced energy bills and an improved learning environment.
eNewsChannels NEWS: -- The Westerwood Senior Living community is hosting a Blueberries & The Blues summer concert from 11 a.m. - 2 p.m. on Friday, August 13, 2021, featuring local blues artist Hurricane Jerry Loos. Relax in the shade while you listen to low-down blues and celebrate the Columbus blueberry season with chilled blueberry limoncello cocktails and tasty treats created by Westerwood's Chef Marshall.
eNewsChannels NEWS: -- Ground Penetrating Radar Systems, LLC ("GPRS"), has acquired New York Leak Detection, a leading provider of utility locating and leak detection services. New York Leak Detection has been serving clients in the Northeast for 19 years.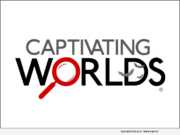 eNewsChannels NEWS: -- Captivating Worlds proudly announces its official Grand Opening on Thursday, July 15 in New Albany / Northeast Columbus. Captivating Worlds offers real life puzzle/escape rooms where friends, families and co-workers work together to solve mysteries, puzzles and games before the time runs out.