OKLAHOMA CITY, Okla. -- Rejuvatek Medical Inc., officially announces the Tatt2Away(R) non laser tattoo removal system is now available for the first time in the greater Oklahoma City area with Lead Sled Devil Tattoo's Jimmy Vegas. The Oklahoma City location has come on board to offer to all its clientele certified tattoo removal as the first Tatt2Away Center in the state.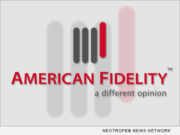 NEWS: (OKLAHOMA CITY, Okla.) American Fidelity Assurance Company recently learned of an incident that involves personal information of some of our Customers. The information did not include Social Security numbers.
OKLAHOMA CITY, Okla. /eNewsChannels/ -- NEWS: American Fidelity Administrative Services, LLC, the recent addition to the American Fidelity family of companies and established in response to great demand from American Fidelity Assurance Company's customers, now offers a tool to assist employers with the complicated Health Care Reform law that requires employers to track employee hours constantly to determine their eligibility for health care coverage.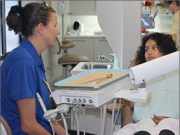 OKLAHOMA CITY, Okla. /eNewsChannels/ -- Delta Dental of Oklahoma announces that The Oklahoma Dental Foundation Mobile Dental Unit has provided free dental care to more than 10,000 patients as of Sept. 6. Dafne Soto, 8, of Oklahoma City was the honored 10,000th patient served on the mobile unit as it made a stop at the Latino Community Development Agency. Soto was one of eight children and youth who had an appointment for needed dental care that day.
OKLAHOMA CITY, Okla. /eNewsChannels/ -- The countdown has begun. The Department of Energy has imposed new regional efficiency standards for varying air conditioning and heating equipment effective May 1, 2013. And, JAF Industries' e-cap is ready to help.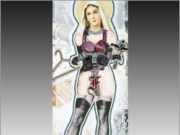 OKLAHOMA CITY, Okla. /eNewsChannels/ -- Cory Allen Contemporary Art (CACA) announces that artist and feminist Marilyn Artus is introducing her new portrait of the Virgin Mary in attempt to protest the continued infringement of women's rights by the Catholic Church and the many prominent conservatives. The portrait of the Virgin Mary will be on tour though many galleries and events; kicking off the tour with the AKA Gallery in Oklahoma City, Okla., April 6, 2012.
OKLAHOMA CITY, Okla. -- The Economic Development Generating Excellence Policy Board announced that 12 pre-proposal applications from an initial field of 62 have been approved to advance to the next step in the 2010 funding evaluation process. This year represents the third round of funding disbursement from the EDGE fund; in 2009, five awards were granted totaling $7.5 million.
OKLAHOMA CITY, Okla. -- 4 Styles Enter-Active Systems, a division of JAF Industries, recently released an interactive tool that allows potential consumers to preview books and other products in a manner that appeals to all four learning styles: auditory; kinesthetic; visual and reading/writing.
OKLAHOMA CITY, Okla. -- Delta Dental of Oklahoma was recently honored for its contributions to the state's nonprofit community. The Beacon Award honors 24 statewide businesses that have played instrumental roles in supporting nonprofit programs that help so many Oklahomans in need; the program recognizes finalists in six categories, with a Beacon Award winner in each category.