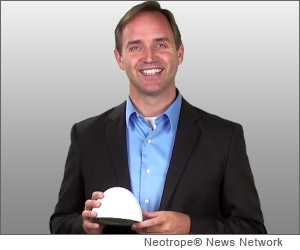 OKLAHOMA CITY, Okla. /eNewsChannels/ — The countdown has begun. The Department of Energy has imposed new regional efficiency standards for varying air conditioning and heating equipment effective May 1, 2013. And, JAF Industries' e-cap is ready to help.
So, while contractors and homeowners search for ways to meet the challenges of pipe protection, the e-cap, also known as the wonder cap, already has the solution. It's designed to protect all roof vents including plumbing, heating, and radon.
"The e-cap is a simple and versatile solution," Ken Brown, president JAF Industries, says. "For less than $10, home and business owners can prevent problems that may cost thousands of dollars to repair down the line. So, why not be proactive? Protect now or pay later."
The e-cap is quickly gaining steam. Goodman Air Conditioning and Heating has approved the e-cap for its brand and so has Amana for its high-efficiency furnaces. Most recently, Bosch Thermotechnology Corp. approved the e-cap for use as a vent terminal (intake and exhaust) on its high-efficiency hot water heaters and boilers.
So, how does it work? The e-cap is installed on PVC or ABS venting material. And, it may be used on PVC/ABS combustion air pipes and vent pipe terminations.
It fits three sizes (one and a half, two and three inches) of PVC/ABS pipes in one cap. It promotes unrestricted airflow of intake and vent flue and will never freeze from condensation.
The message is clear. These large corporations give the e-cap the green light because it saves time and money; promotes health and safety; and in the long run – preserves sanity.
The e-cap protects from nature's fury. Say goodbye to roof rats, clogging birds' nests, blowing leaf debris and more.
"People really cannot afford to be without it," Brown says. "Our mission is to protect people's hard-earned investments. The e-cap's vertical/horizontal usage and design appeal is hitting the rooftop charts; this is only the beginning."
Serving real people, analyzing real problems, and offering real solutions – that's what the e-cap does. And, it's made in the U.S.A. and shipped all over the U.S.A. and Canada.
To learn more about the e-cap, watch this YouTube video at: http://www.youtube.com/user/savepipey?feature=results_main – or visit the new e-cap's spokesperson, Jed for JAF, at: www.savepipey.com .


Copyright © 2012 Neotrope® News Network – all rights reserved.