Home
Tags
Performers and Celebrity
Tag: Performers and Celebrity
eNewsChannels NEWS: -- Prymrr, the 13-year-old rapper and dancer, known internationally for her lead appearance in Sia's "Never Give Up" music video, has just announced her intent to take the stage and debut her newest songs at Alienstock in Rachel, Nevada.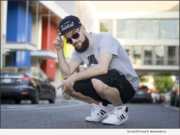 eNewsChannels NEWS: -- The Washington, D.C. area's very own and most eccentric turntablist entertainer, DJ Throdown, AKA Ross Volpe, continued his reign as "America's Best DJ" by again winning the prestigious DMC US Finals DJ Battle. DJ Throdown will represent America on September 28 in London at the DMC World DJ Championships, where last year he finished 5th best in the world.
eNewsChannels NEWS: -- On September 19th, Gallospole will premiere his long-awaited music video, TARAC WIPPP. An acronym for The American Right for Adequate Chair Width In Public & Private Places, TARAC WIPPP is a political allegory performed by Gallospole and his team of puppetized lobbyists advocating for suitable seating on behalf of Americans with metabolic differences, or clinically known as, obese Americans.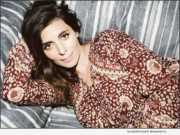 eNewsChannels NEWS: -- Phenomenology, Inc., an innovative production model in the performing arts, announced it has secured "Sopranos" star Jamie-Lynn Sigler to lead a powerful cast in the staged reading of a new play for MANHATTANonPATRICK at the Weinberg Center for the Arts in suburban Washington D.C. on September 27.
eNewsChannels NEWS: -- Yubo Fernandez was a sponsored child from the Dominican Republic by a U.S. school; now she's an awarded actress, producer, director, activist and entrepreneur, presenting her third play in Off Broadway NYC. "Late for Martinis" is part of the Summer Play Celebration at the Manhattan Repertory Theater this July 18, 20 and 21, 2019 in Manhattan.
eNewsChannels NEWS: -- Ask world-renowned choir director Reverend Stefanie Minatee what the core revelation of her New Jersey community choir Jubilation's 20th Anniversary Celebration is, and she will tell you in a single word: GOD. Through the guarantee of life's trials and tribulations, it's nothing but GOD that gets you to the finish line of Jubilation.
eNewsChannels NEWS: -- Global eyewear retailer EyeBuyDirect is teaming up with Tan France in a campaign to let his followers style him. Fans will get to turn the tables on the style guru when they vote on which glasses look best on him. France, who is best known for his role on the Emmy-award-winning series "Queer Eye," has of late found even more followers with the release of his book "Naturally Tan."
eNewsChannels NEWS: -- The Dominican born actress Liz Thomas, is the first woman to write and star in a Sketch Show inspired by the First Lady Melania Trump. The Show is called "Melania: The Cyberwoman." The Show is directed by Kim Parker. Other cast members are Seneca Lawrence and Zack Gafin.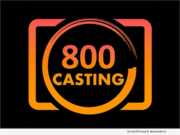 eNewsChannels NEWS: -- 800Casting Company is always vigilant about finding ways to serve and has secured its place in the entertainment industry as the number one innovator of casting software. Today, the company is introducing a completely FREE new service called Cast Assist which helps all casting directors and filmmakers simplify and enhance their work process.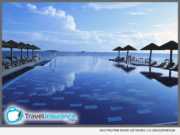 eNewsChannels NEWS: -- Scrolling through the Instagram feeds of famous celebrities might lead to the belief that stars never experience the same travel mishaps that ordinary travelers do. According to Travelinsurance.com, we have more in common with famous jet-setters than we realize, in that celebrities face the same travel troubles that can derail anyone's vacation.