Home
Tags
Performers and Celebrity
Tag: Performers and Celebrity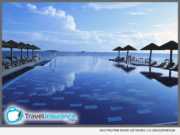 eNewsChannels NEWS: -- Scrolling through the Instagram feeds of famous celebrities might lead to the belief that stars never experience the same travel mishaps that ordinary travelers do. According to Travelinsurance.com, we have more in common with famous jet-setters than we realize, in that celebrities face the same travel troubles that can derail anyone's vacation.
eNewsChannels NEWS: -- Stuttering stand-up comic Nina G will have the top spot at the Invisible Disabilities Comedy Show at the Sacramento Punch Line on Sunday, January 27 2019! Author of the forthcoming book "Stutterer Interrupted: The Comedian Who Almost Didn't Happen," Nina's comedy is funny, revealing, unapologetic, and always a window to her experience as a person who stutters. Through humor, Nina G is challenging now people think of stuttering.
eNewsChannels NEWS: -- "I'm a woman ... living in the 21st century. My existence is not a crime, and it's not for trade. I have the right to choose, and my choice is freedom, liberty, and persistence," says Golsa Sarabi an international actress and a business entrepreneur. Being a woman means to have strength, to stand up, and to fight! To fight for freedom, for equality and for change. You are not alone ... I'm standing with you.
eNewsChannels NEWS: -- What do you do when you are professionally funny for a living AND use your own experience as a person with disabilities to crush stigma and change attitudes? Well, for stuttering comedian Nina G, you take it on the road in a series of presentations that are both funny and profound.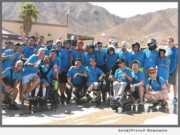 eNewsChannels NEWS: -- Kids of Courage, a medically-supervised travel program for seriously sick children and young adults, is currently in Las Vegas for their annual summer adventure. The unique non-profit program provides adaptive activities and events for individuals with life-threatening illnesses and serious disabilities.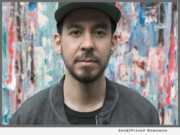 eNewsChannels NEWS: -- As announced today by Outbreak Presents and Live Nation, Mike Shinoda is set to headline the latest installment of the Monster Energy Outbreak Tour. Tickets go on sale starting Friday, August 10, 2018 at 10 a.m. local time, with special pre-sales starting Tuesday, August 7 at 10 a.m. local time.
eNewsChannels NEWS: -- As part of the 35th annual National Stuttering Association conference, a group of talented comedians will stand up for stuttering in "NSA Laughs!" Headlining the show is Nina G, an 8-year, stand-up comedy veteran and professional speaker. This stand-up comedy show is open to the public and is scheduled for July 5 at the Sheraton Grand Chicago.
eNewsChannels NEWS: -- On April 27, 2018, actor and con man Steve Comisar returns to Hollywood to resume his acting career after finally finishing his federal prison sentence. Comisar says, "I'm counting on all the industry heavyweights to help me out. Especially the ones who did prison time themselves."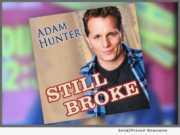 eNewsChannels NEWS: -- Uproar Entertainment announces the release of "Still Broke" by comedian Adam Hunter. Recorded live at The Comedy Underground in Seattle, Wash., "Still Broke" is the third Stand-Up Comedy CD Uproar has produced by Adam Hunter. A talented performer and writer, Hunter has performed all over the world.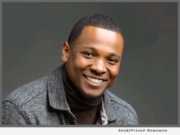 eNewsChannels NEWS: -- When viewers watch young, upcoming actor David Busby in his debut recurring role on the third season of Bounce TV's sizzling series "Saints and Sinners," they are witnessing the passion of a young man who has had his own personal run-in with real life saints and sinners. Working alongside the show's veteran stars, including Vanessa Bell Calloway, Clifton Powell, and Keith Robinson most would never guess that twice in two years, the determined 26-year-old thespian almost lost his life to street gun violence.