Home
Tags
Performers and Celebrity
Tag: Performers and Celebrity
eNewsChannels NEWS: -- Yubo Fernandez was a sponsored child from the Dominican Republic by a U.S. school; now she's an awarded actress, producer, director, activist and entrepreneur, presenting her third play in Off Broadway NYC. "Late for Martinis" is part of the Summer Play Celebration at the Manhattan Repertory Theater this July 18, 20 and 21, 2019 in Manhattan.
eNewsChannels NEWS: -- Ask world-renowned choir director Reverend Stefanie Minatee what the core revelation of her New Jersey community choir Jubilation's 20th Anniversary Celebration is, and she will tell you in a single word: GOD. Through the guarantee of life's trials and tribulations, it's nothing but GOD that gets you to the finish line of Jubilation.
eNewsChannels NEWS: -- Global eyewear retailer EyeBuyDirect is teaming up with Tan France in a campaign to let his followers style him. Fans will get to turn the tables on the style guru when they vote on which glasses look best on him. France, who is best known for his role on the Emmy-award-winning series "Queer Eye," has of late found even more followers with the release of his book "Naturally Tan."
eNewsChannels NEWS: -- The Dominican born actress Liz Thomas, is the first woman to write and star in a Sketch Show inspired by the First Lady Melania Trump. The Show is called "Melania: The Cyberwoman." The Show is directed by Kim Parker. Other cast members are Seneca Lawrence and Zack Gafin.
eNewsChannels NEWS: -- 800Casting Company is always vigilant about finding ways to serve and has secured its place in the entertainment industry as the number one innovator of casting software. Today, the company is introducing a completely FREE new service called Cast Assist which helps all casting directors and filmmakers simplify and enhance their work process.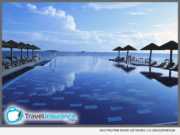 eNewsChannels NEWS: -- Scrolling through the Instagram feeds of famous celebrities might lead to the belief that stars never experience the same travel mishaps that ordinary travelers do. According to Travelinsurance.com, we have more in common with famous jet-setters than we realize, in that celebrities face the same travel troubles that can derail anyone's vacation.
eNewsChannels NEWS: -- Stuttering stand-up comic Nina G will have the top spot at the Invisible Disabilities Comedy Show at the Sacramento Punch Line on Sunday, January 27 2019! Author of the forthcoming book "Stutterer Interrupted: The Comedian Who Almost Didn't Happen," Nina's comedy is funny, revealing, unapologetic, and always a window to her experience as a person who stutters. Through humor, Nina G is challenging now people think of stuttering.
eNewsChannels NEWS: -- "I'm a woman ... living in the 21st century. My existence is not a crime, and it's not for trade. I have the right to choose, and my choice is freedom, liberty, and persistence," says Golsa Sarabi an international actress and a business entrepreneur. Being a woman means to have strength, to stand up, and to fight! To fight for freedom, for equality and for change. You are not alone ... I'm standing with you.
eNewsChannels NEWS: -- What do you do when you are professionally funny for a living AND use your own experience as a person with disabilities to crush stigma and change attitudes? Well, for stuttering comedian Nina G, you take it on the road in a series of presentations that are both funny and profound.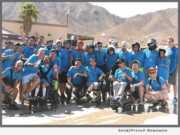 eNewsChannels NEWS: -- Kids of Courage, a medically-supervised travel program for seriously sick children and young adults, is currently in Las Vegas for their annual summer adventure. The unique non-profit program provides adaptive activities and events for individuals with life-threatening illnesses and serious disabilities.