Home
Tags
Performers and Celebrity
Tag: Performers and Celebrity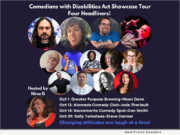 eNewsChannels NEWS: -- The producers and contributors of the Comedians with Disabilities Act are pleased to announce the upcoming tour of its wildly popular show in October 2022. The comedy troupe is the brainchild of the late comedian Michael O'Connell, who started the group in 2010, and was later joined by Steve Danner and Nina G not long after.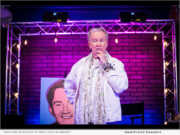 eNewsChannels NEWS: -- 71-year-old gay elder David Vass, who participated in the birthing of the gay liberation movement from seedlings, performs his long-awaited one-man show, "What Could Go Wrong?" - a series of monologues based on over 70 diaries kept since Vass was seven years old, at IndyFringe.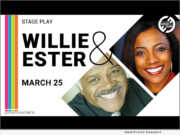 eNewsChannels NEWS: -- The Pompano Beach Cultural Center is proud to present the humorous and insightful stage play "Willie & Esther", starring 70s television legends Ted Lange and BerNadette Stanis. Combining quick-witted dialogue and deeply emotional scenes, James Graham Bronson's story follows two middle-aged African American lovers as they fantasize about robbing a bank.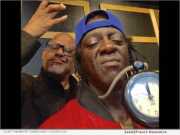 eNewsChannels NEWS: -- Chuck D and Flavor Flav of Public Enemy, Coolio, Kid Frost and the Dogg Pound's Kurupt are just a few of the hip hop pioneer veterans who responded when bass player / music producer Clint "Payback" Sands reached out to his friends, inviting them to sound the alarm and participate in the "Check Your Risk" awareness campaign, an initiative of Preventive Lifestyle Assistance Network (PLAN).
eNewsChannels NEWS: -- Pompano Beach Arts is proud to announce that television icon Malcolm-Jamal Warner is joining the fourth annual "Exit 36 Slam Poetry Festival" as a celebrity judge. The famed star of "The Cosby Show" and current hit "The Resident" will also be performing his poetry at the festival and sharing thoughts about his career during an Artist Talk.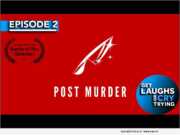 eNewsChannels NEWS: -- "Get Laughs or Cry Trying" is a fresh digital sketch comedy series, releasing original sketches on 4K HD on YouTube every Sunday through January 16, 2022, followed by HD release the next day on Instagram. The second episode, "PostMurder" premiered July 25, 2021, and is an Official Selection of The 4th Annual Battle of the Sketches.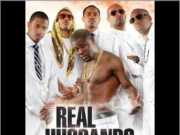 eNewsChannels NEWS: -- Having just returned from Belize to promote STEMREGEN®, a natural stem cell enhancer documented to increase the number of circulating stem cells, feature actor, comedian, writer and producer Chris Spencer is pleased to announce that everyone's favorite husbands are coming back - the "Real Husbands of Hollywood" has been renewed for a sixth season by BET.
eNewsChannels NEWS: -- Colombian model, Bella Zuniga, and her partner, Luiz Gohara, a Brazilian baseball player, are excited to announce the birth of their healthy baby girl, Emilia. She was born in Arizona on July 23 and is the couple's first child together. The name, Emilia, was chosen by the couple to honor Zuniga's grandmother.
eNewsChannels NEWS: -- In his groundbreaking new book, Cary Weldy discusses how the science of art - including the lines, shapes, colors, patterns, and symbology in a single tattoo or art piece on the wall - dramatically changes one's life experience.
eNewsChannels NEWS: -- Mark Schwartz and Krystal Paris today announced the launch of their new high-end endeavor, Epiphany Shoes. The new company will focus on the creation and distribution of boutique, hand made designer shoes for women.