Home
Tags
Personal injury law
Tag: personal injury law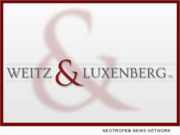 NEWS: (NEW YORK, N.Y.) Robin L. Greenwald, head of the Weitz and Luxenberg Environmental, Toxic Tort and Consumer Protection litigation unit, will serve as interim co-lead counsel in the developing Excellus BlueCross BlueShield data breach class action lawsuit, according to the firm.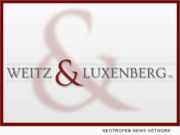 NEWS: Weitz & Luxenberg is investigating bringing a lawsuit against one or more companies believed responsible for certain cancers and other illnesses affecting residents of Hoosick, New York, where the residents have unwittingly been drinking water contaminated with PFOA (perfluorooctanoic acid), the nationally known personal injury and mass tort law firm today announced.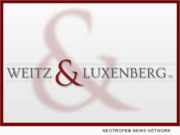 NEW YORK, N.Y. /eNewsChannels/ -- NEWS: Weitz and Luxenberg, P.C. has launched an investigation into injuries sustained by patients when catheters used during cardiac angiogram procedures to inject contrast dye into blood vessels malfunctioned by either splitting or separating, the firm announced.
HACKENSACK, N.J. /eNewsChannels/ -- NEWS: Weitz and Luxenberg today announced that a global settlement program involving Stryker's Rejuvenate and ABGII modular hip implants was executed before and announced by Superior Court Judge Brian R. Martinotti in Bergen County, New Jersey. The settlement was finalized after four months of negotiations before retired United States Magistrate Judge Diane Welsh of JAMS in Philadelphia.