CHANDLER, Ariz. -- Rejuvatek Medical, Inc. officially announces the Tatt2Away(R) non-laser tattoo removal system is now available for the first time in the greater Phoenix area with Hotrod Tattoo's Matt Mooneyham. The Chandler location has come on board to offer to all its clientele certified tattoo removal as the first Tatt2Away Center in the state; bringing into their high quality of service and products the all-natural system.
PHOENIX, Ariz. /eNewsChannels/ -- NEWS: On Small Business Saturday on November 29, a new organization is announcing its goal to unite small businesses across the country. Small Business Saturday, an American shopping holiday, was created and promoted by American Express to assist small business. The new Small Business of America (SBA) was created to fill the demand by small businesses.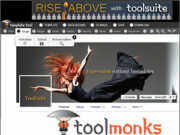 PHOENIX, Ariz. /eNewsChannels/ -- Next up on Indiegogo: Graphic Tools for the Average Joe: No Design Skills? No Problem. Just hack a Toolmonks design in ToolSuite. It's the next innovation on the crowd funding stage: A simple solution for non-technical people to create custom graphics and vibrant 3D images for websites, social media sites, display ads and blogs.
PHOENIX, Ariz. /eNewsChannels/ -- A world traveler, a U.S. citizen and Viet Nam veteran, citizen tax reform advocate, John C. Garrison, loves his country. Being a law-abiding citizen, Garrison files peacefully every year his federal income tax return and wants to pay his fair share of government support. Where Garrison sees that reform of income tax law is needed, he does not believe it should come through disrespect for existing law but through responsible legal and/or political action.
PHOENIX, Ariz. /eNewsChannels/ -- Realty AZ Central is currently seeking nominees for their 2013 'Best of the Best' real estate agent directory. The company features local market experts that have been nominated by the public and who agree to adhere to Realty AZ Central's standards of excellence.
PHOENIX, Ariz. /eNewsChannels/ -- Mesa based, Cirtcele Electric - a full service residential and commercial electrical contractor - has produced a free consumer report entitled, 'Top 10 Electrical Safety Tips for Your Home.' The report is available via download at their website.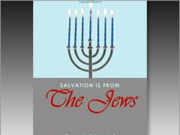 PHOENIX, Ariz. /eNewsChannels/ -- In his latest book, 'Suicide of a Superpower' (2012), the American political commentator, Pat Buchanan, referred to the massive collapse of Christian values in U.S. culture since mid-twentieth century as 'the death of Christian America.' However, in his new book, 'Salvation is from the Jews: Moses, Judaism, and the Jewishness of Christianity' (ISBN: 978-1449725464), Christian theologian, J. Christopher, gives a different explanation for the same event.
PHEONIX, Ariz. /eNewsChannels/ -- LendingQB, a provider of seamless mortgage lending technology, announced an innovative new service that helps lenders understand and measure the impact of technology on their business, which will be introduced at the MBA Technology Conference and Exposition. Known as the Enterprise Process Assessment (EPA), it provides lenders with an extensive breakdown of their operations, workflows and technologies to determine a strategy to reduce cost per loan and optimize enterprise-wide performance.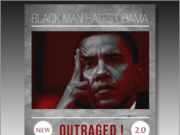 PHOENIX, Ariz. /eNewsChannels/ -- Author RAINMAN announces the release of his new book, 'Black Man Hates Obama: OUTRAGED 2.0' (ISBN: 978-1450793025; paperback, 269 pp; RainMan SEZ, LLC).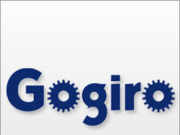 PHOENIX, Ariz. /eNewsChannels/ -- The Gogiro Internet Group announced this week the opening of a new regional office in the Phoenix area. 'The Gogiro Phoenix East office will introduce Gogiro products to small businesses in the East Valley and provide local support,' says Connie Grennan, Phoenix East co-owner.