Home
Tags
Radio and Internet Radio
Tag: Radio and Internet Radio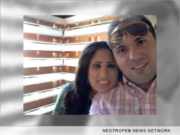 NEWS: Over 100 million Christians are persecuted for their faith all over the world, making them one of the most persecuted religious groups on the planet, according to The Bridge Christian Radio. Iran is one of the top persecutors of Christians, and on Monday, September 28, Iranian President Hassan Rouhani will address the United Nations, even as his government unlawfully holds and tortures Americans. In particular, for the past three years, Christian pastor Saeed Abedini has been imprisoned in Iran for his faith in Christ.
LOS ANGELES, Calif. /eNewsChannels/ -- NEWS: Money Matters with Dino, hosted by Dino Katsiametis, a local radio show about establishing and maintaining personal wealth, interviews local entrepreneurial legend Wing Lam, co-founder of Wahoo's Fish Taco restaurants. The show airs live every Sunday morning at 7 a.m. on 'The Patriot' KEIB AM1150 and is always available on iTunes and for on-demand viewing.
LOS ANGELES, Calif. (SEND2PRESS NEWSWIRE) — Countering the rapid turnover of 21st century radio personalities, a four-year on-air run is a milestone, especially when it keeps on running. Veteran radio host and personality Sheena Metal recently celebrated her 1,000th broadcast by interviewing LA Talk Radio station owner/founder Sam Hasson. The celebration was a ramp-up to [...]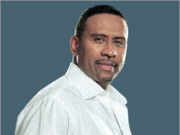 DALLAS, Texas /eNewsChannels/ -- Radio personality, best-selling author, filmmaker, and leader of the successful civil rights march in Jena, LA, Michael Baisden not only talks the talk afternoons on his nationally syndicated 'Michael Baisden Show' he also walks the walk. Baisden recently announced his plans to give away a half-million dollars to small businesses and nonprofits via a 'Million Dollar Business Pitch' campaign. Listeners must tune into the radio show, Twitter, or FaceBook on November 28th for submission details.
DAYTONA BEACH, Fla. /eNewsChannels/ -- It all started in front of a coffee shop in Daytona Beach, FL. Pavlina Osta, a 10-year old musician, was playing the steel drums and piqued the interest of a local radio show; this quickly led to a show of her own and to the creation of Pavlina Productions.
WARWICK, N.Y. /eNewsChannels/ -- The winners of The 2011 Communicator Awards were recently announced by the International Academy of the Visual Arts. Positive Sounds is a weekly Contemporary Christian Music (CCM) Radio Program hosted by Bob Taylor. It earned an Award of Excellence, the highest honor in the Radio Programs Category.
SAN DIEGO, Calif. -- Rob Katz, president of Del Mar DataTrac, Inc. (DMD), the leading provider of affordable mortgage lending automation solutions, and an industry pioneer in business intelligence, document imaging and management, and loan process workflow tools, will be a featured guest of the Lykken on Lending Internet radio program on Monday, March 29 at noon Central Time. Katz will discuss the role that automated mortgage lending technology plays in supporting mortgage banker hedging strategies.