eNewsChannels NEWS: -- Today, Ombudsman Services of Contra Costa, Solano and Alameda, a nonprofit organization dedicated to supporting the needs of seniors, adults with disabilities, and their families, announced an official rebrand to Empowered Aging.
eNewsChannels NEWS: -- Capacity LLC, trusted leader in modern order management and direct-to-consumer eCommerce fulfillment, is proud to share a new website and digital assets that define the company's identity at a pivotal moment.
eNewsChannels NEWS: -- Wellness Coaches, one of the fastest-growing leaders in the clinical management healthcare space, acquired and relaunched a series of new accessible health products and solutions for the American workforce along with new corporate branding.
eNewsChannels NEWS: -- Westerwood (formerly Friendship Village Columbus) is launching its new brand this week. While the name will change, the commitment to excellence for their Senior Living community will continue with the same great top-rated team, same non-profit status, and the same friendly residents.
eNewsChannels NEWS: -- Lincoln Law School of San Jose is proud to announce that its newly designed website launched on January 25, 2021, after several months of working on its development. Their old site was perfectly functional, but this much-needed refresh will help students, potential students, faculty, and supporters to gain more from Lincoln's online presence.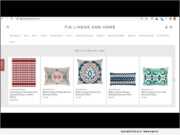 eNewsChannels NEWS: -- Fig Linens and Home, a bedding and linens shop in Westport, Connecticut, is pleased to announce that they have recently updated their website. This was to ensure that the website is up-to-date, can easily be navigated, and is mobile responsive. The company offers bedding, linens, and home furnishings to purchase online throughout the United States.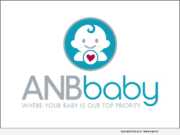 eNewsChannels NEWS: -- NB Baby, a one-stop-shopping resource for first-time parents, recently gave its brand a fresh new look and feel. While a new website and logo gives the brand a contemporary edge, the most talked about change is the company's newfound ability to connect with parents on a variety of levels.
eNewsChannels NEWS: -- FormFree today launched a new visual identity designed to reflect its mission of empowering consumers and lenders with a transparent view of borrower financial DNA. In tandem with the brand launch, FormFree unveiled a new website that speaks to both consumer and lender audiences about how its AccountChek and Passport solutions enable better financial decisions.
eNewsChannels NEWS: -- Today, Coldwell Banker Elite debuts the sleek modern update to our prestigious Global Luxury program branding, in alignment with the Coldwell Banker network's "Project North Star" visual transformation. Coldwell Banker Elite is deploying all new yard signs, agent and listing marketing materials and more as part of the full network-wide rebrand which will continue into 2021.
eNewsChannels NEWS: -- Priority Express, a logistics company in the courier and last mile delivery industry, announced today that it is rebranding following its acquisition by Capstone Logistics. The company will now operate as Capstone Logistics' last mile fulfillment solution.