eNewsChannels NEWS: -- Design-Build firm LETTER FOUR has collaborated with brand innovation agency CRISPx to revamp their branding and deliver a marketing experience that's perfectly attuned to client needs. Timed in anticipation of LETTER FOUR's 12-year anniversary, this extensive project has included an overhaul of the firm's website, as well as content production geared toward informing clients about the Design-Build process and sharing the team's expertise.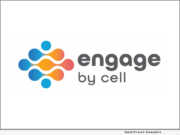 eNewsChannels NEWS: -- Today, Engage by Cell announces the rebranding of former divisions Guide by Cell, Give by Cell, and Train by Cell to create a cohesive and clear client experience. Engage by Cell has served as a catchall for the growing divisions under the "by Cell" umbrella for years and will now serve as the company's sole iteration.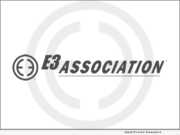 eNewsChannels NEWS: -- E3 Association, a purveyor of online and offline hybrid membership programs, announced additions and changes in staff and new innovative versions of their divisional brands today. E3 Association is a purveyor of online and offline hybrid membership programs, bringing unique experiences to the different outdoor lifestyles and sports vertices.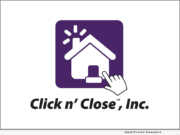 eNewsChannels NEWS: -- Mid America Mortgage, Inc. (Mid America) today announced it has rebranded as Click n' Close following the sale of the majority of its retail lending operations to Houston-based Legend Lending. Click n' Close will retain retail operations related to its reverse mortgage and Native American lending business and focus on delivering innovative down payment assistance (DPA) and adjustable-rate mortgage (ARM) products through its third-party originator (TPO) channels.
eNewsChannels NEWS: -- After, Inc. today announced the launch of its corporate rebranding effort, including a complete website redesign to reflect the company's evolution to Customer Experience Technology. Since 2005, After Inc. has been providing best-in-class post-sale services to the world's largest manufacturers and retailers.
eNewsChannels NEWS: -- Today, Ombudsman Services of Contra Costa, Solano and Alameda, a nonprofit organization dedicated to supporting the needs of seniors, adults with disabilities, and their families, announced an official rebrand to Empowered Aging.
eNewsChannels NEWS: -- Capacity LLC, trusted leader in modern order management and direct-to-consumer eCommerce fulfillment, is proud to share a new website and digital assets that define the company's identity at a pivotal moment.
eNewsChannels NEWS: -- Wellness Coaches, one of the fastest-growing leaders in the clinical management healthcare space, acquired and relaunched a series of new accessible health products and solutions for the American workforce along with new corporate branding.
eNewsChannels NEWS: -- Westerwood (formerly Friendship Village Columbus) is launching its new brand this week. While the name will change, the commitment to excellence for their Senior Living community will continue with the same great top-rated team, same non-profit status, and the same friendly residents.
eNewsChannels NEWS: -- Lincoln Law School of San Jose is proud to announce that its newly designed website launched on January 25, 2021, after several months of working on its development. Their old site was perfectly functional, but this much-needed refresh will help students, potential students, faculty, and supporters to gain more from Lincoln's online presence.