eNewsChannels NEWS: -- For over 30 years, across thousands of auctions, Tranzon Fox has been the key to unlocking the value of its clients' real estate by providing expertise in property evaluation and competitive auction sales. The firm's new name reflects our essential role in helping sellers achieve success. Still short and sweet, Tranzon Fox is now known as Tranzon Key, according to the firm.
eNewsChannels NEWS: -- AguaSeal, known for its popular MonoSeal Roofing System, a sustainable, fully adhered, fabric-reinforced fluid-applied roofing system that is designed to last the life of your facility, announces this week that they have launched a new website, as well as update their logo.
eNewsChannels NEWS: -- Tenorshare, a leader in digital device solutions, is excited to launch its redesigned website, vowing to deliver a groundbreaking user experience. Having high-quality, efficient software in our daily lives makes everything smoother, more convenient, and enjoyable.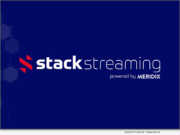 eNewsChannels NEWS: -- Meridix, a leading provider of cutting-edge live streaming solutions, is proud to unveil its new identity as Stack Streaming, marking a significant milestone in the company's growth. This relaunch comes after the successful acquisition earlier this year of Meridix by Stack Sports, a prominent sports technology company.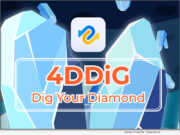 eNewsChannels NEWS: -- 4DDiG, a leading software solutions provider (a unit of Tenorshare), is excited to announce the launch of its redesigned website and reaffirm their brand concept: "Dig Your Computer = Dig Your Diamond." These initiatives reflect 4DDiG's commitment to delivering exceptional user experience and a constant pursuit of innovation.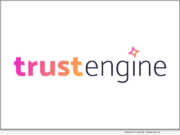 eNewsChannels NEWS: -- Sales Boomerang and Mortgage Coach today announced their union under the new name TrustEngine™, an identity that embodies the merged organization's vision to help lenders drive undeniable value as clients' trusted financial advisors. The name also reflects the brand's heritage as a trusted service provider to mortgage lenders for more than a quarter-century.
eNewsChannels NEWS: -- Pittsburgh Internet Consulting announced today that it has rebranded to effectively align with its core mission as a growth-oriented marketing agency. The company's name is now PIC, and its new logo and messaging reflect a dedication to PIC's creative and value-based Walk With You Marketing™ approach.
eNewsChannels NEWS: -- Legacy Launch Pad Publishing announced today that it is updating its publishing podcast name to "On Good Authority: Publishing the Book that Will Build Your Business." The podcast, which has been named one of the best publishing podcasts by LA Weekly, Feedburner and Kindlepreneur, among others, has long been hosted by Launch Pad founder and New York Times bestselling author Anna David.
eNewsChannels NEWS: -- Design-Build firm LETTER FOUR has collaborated with brand innovation agency CRISPx to revamp their branding and deliver a marketing experience that's perfectly attuned to client needs. Timed in anticipation of LETTER FOUR's 12-year anniversary, this extensive project has included an overhaul of the firm's website, as well as content production geared toward informing clients about the Design-Build process and sharing the team's expertise.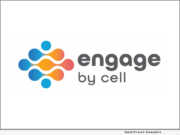 eNewsChannels NEWS: -- Today, Engage by Cell announces the rebranding of former divisions Guide by Cell, Give by Cell, and Train by Cell to create a cohesive and clear client experience. Engage by Cell has served as a catchall for the growing divisions under the "by Cell" umbrella for years and will now serve as the company's sole iteration.