Home
Tags
Religion and Churches
Tag: Religion and Churches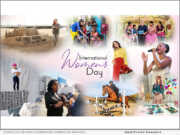 eNewsChannels NEWS: -- In honor of International Women's Day, Scientology Network is proud to present a marathon of shows featuring extraordinary women from diverse cultures and nations. First observed in 1911, International Women's Day is commemorated annually on March 8.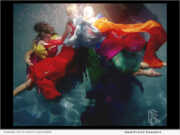 eNewsChannels NEWS: -- Featured this week on the Scientology Network, photographer Christy Lee Rogers creates breathtaking photographic works of art using her own unique underwater technique. In a melding of baroque aesthetic with modern technology, Rogers created her own genre.
eNewsChannels NEWS: -- A family and their friends decided to make Wanga Parish in Eastern Uganda a self-sustaining community with people empowered through Scientology online courses. "It all started when my Aunt Milly gave me a phone call in August last year," says Arthur Wamatsu. She introduced him to the Scientology Volunteer Ministers program and its 19 online courses.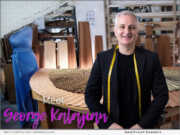 eNewsChannels NEWS: -- February 11-16 is Fashion Week when the world's top designers present their new collections in New York. The Scientology Network takes viewers behind the scenes of New York's frenetic fashion industry as a master craftsman helps designers solve last-minute dilemmas.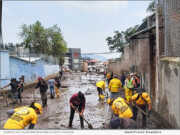 eNewsChannels NEWS: -- Scientology Volunteer Ministers from Ecuador are working with rescue workers and cleanup crews to help the city recover. The worst downpour in nearly two decades unleashed a landslide on Quito's La Gasca and La Comuna neighborhoods January 31 to February 1.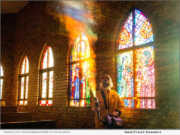 eNewsChannels NEWS: -- Scientology Churches are active and committed supporters of interfaith action and the right of all people to practice their own religious beliefs. This week is World Interfaith Harmony Week and the 2nd anniversary of International Day of Human Fraternity.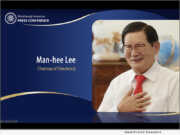 eNewsChannels NEWS: -- Last weekend, Shincheonji Church of Jesus (SCJ) hosted a virtual "Shincheonji Americas Press Conference" as a response to the growing interest of pastors and religious communities regarding their recently successful seminars. For the past few months, Shincheonji Church has produced Bible seminars surrounding the book of Revelation titled, "The Testimony on the Prophecy and Fulfillment of Revelation."
eNewsChannels NEWS: -- With overdose deaths spiking in Los Angeles County during the pandemic, Foundation for a Drug-Free World volunteers mobilize from the Church of Scientology Los Angeles to reach out with a drug education and prevention drive.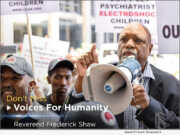 eNewsChannels NEWS: -- An episode of "Voices for Humanity" on the Scientology Network documents the work of Rev. Fred Shaw, international spokesperson for Citizens Commission on Human Rights (CCHR) and vice president of the Inglewood/South Bay chapter of NAACP.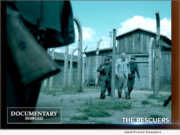 eNewsChannels NEWS: -- Each year, the United Nations sets aside January 27 as International Holocaust Remembrance Day. This day marks the liberation in 1945 of the Auschwitz-Birkenau death camps where between 1.1 and 1.5 million people died, most of them Jews. But while we remember those who perished in the Holocaust, let us also honor those who put their own lives on the line to rescue thousands destined for that fate. Scientology Network's "Documentary Showcase" features two films that pay tribute to unsung heroes who saved thousands from dying in Nazi death camps.