Home
Tags
Religion and Churches
Tag: Religion and Churches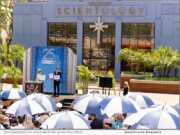 eNewsChannels NEWS: -- State and city officials joined Scientologists, friends and community leaders from across Los Angeles in East Hollywood April 9 to celebrate the 25th anniversary of the dedication of L. Ron Hubbard Way, named for the Founder of the Scientology religion. City and state officials who took part in the original dedication were among the crowd celebrating the milestone.
eNewsChannels NEWS: -- Seven years ago this month, a 7.8 magnitude earthquake devastated Nepal. A Scientology Volunteer Minister led rescue workers, Scouts and volunteers who arrived from across the world on a mission to save lives. Sharma acted as interpreter for Los Topos, the famous Mexican search and rescue team.
eNewsChannels NEWS: -- Volunteers from the Scientology Churches and Missions of Spain and the nonprofit Fundacion Mejora reach out to their communities with The Way to Happiness to improve the quality of life.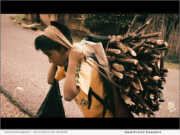 eNewsChannels NEWS: -- March 25 was International Day of Remembrance of the Victims of Slavery and the Transatlantic Slave Trade. Churches of Scientology mark this day by raising awareness of the Universal Declaration of Human Rights. And with good reason.
eNewsChannels NEWS: -- At an open house at the Church of Scientology Amsterdam earlier this month, held in commemoration of World Civil Defense Day, Volunteer Minister Jan-Maarten Kruijt introduced those attending to the Scientology Volunteer Ministers program. He shared how he and a Christian priest worked together to help Uganda communities overcome challenges and increase sustainability.
eNewsChannels NEWS: -- With its reputation as a hub for the entire community, the Church of Scientology of the Valley looks forward to helping neighbors turn the post-COVID new normal into "flourish and prosper." The Church of Scientology of the Valley is featured in an episode of "Destination Scientology."
eNewsChannels NEWS: -- The United Nations created International Day of Happiness, March 20, because happiness is a fundamental human goal. But is there something that can help transform the desire for happiness into its accomplishment?
eNewsChannels NEWS: -- Dedicated March 13, 2011, in honor of the birthday of Scientology Founder L. Ron Hubbard, the home of the Church of Scientology Tampa is a complex known as Ybor Square. More than a treasured cultural landmark, the building evokes an entire way of life.
eNewsChannels NEWS: -- Millions across the globe celebrate March 13, L. Ron Hubbard's birthday, to honor the man who has touched their lives in countless ways. This year marks the 70th anniversary of Scientology, the world's youngest major religion, adding another dimension to the celebration.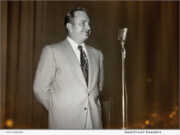 eNewsChannels NEWS: -- Scientology Founder L. Ron Hubbard once wrote, "I like to help others and count it as my greatest pleasure in life to see a person free himself of the shadows which darken his days." In honor of L. Ron Hubbard's birthday, March 13, you are invited to watch a film on the Scientology Network that may very well change your life.