eNewsChannels NEWS: -- RMA is proud to announce that their city clients won three of the fourteen awards bestowed by the Florida Redevelopment Association, including the prestigious President's Award. RMA provides staffing services for the West Palm Beach CRA and provides economic development and real estate consultancy services for the City of Deltona. The FRA award ceremony was presented virtually on November 19, 2020.
eNewsChannels NEWS: -- The City of Lauderhill, in collaboration with the consulting firm RMA, has launched a new video campaign featuring local police officers sharing fun facts about themselves. The "I am Lauderhill-We are Lauderhill" segments are emailed to residents and other subscribers in the City's official newsletter, Lauderhill Living and posted on social media.
eNewsChannels NEWS: -- RMA presented their combined 5-Year Strategic Finance Plan and Action Plan for the City of North Miami Beach to the CRA Board on Thursday, June 25. The award-winning consulting firm developed a clear and concise roadmap to prioritize and guide redevelopment in the CRA area. This plan was unanimously approved by the Board.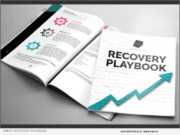 eNewsChannels NEWS: -- For over a decade, RMA has been guiding city and county leaders through the "reinvention" process using a strategic multistep approach to help communities overcome economic obstacles. Now, as cities struggle to address the economic impacts of COVID-19, the firm has created a Recovery Playbook for municipal leaders.
eNewsChannels NEWS: -- RMA has revealed the international deal-making that was required to secure an Amazon (NASDAQ: AMZN) distribution center as the anchor for the new Portland Industrial Park in Deltona, Florida. RMA's economic development and real estate project management team brokered the deal between DOT Properties headquartered in Australia; Seefried Industrial Properties, the developer for Amazon; and the City.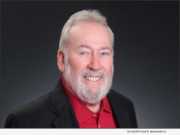 eNewsChannels NEWS: -- RMA is pleased to announce that real estate expert Bill Dehlinger has joined the team to lead the firm's real estate projects in Central Florida. Dehlinger, who is currently the Florida Vice President of Operations for the CCIM Institute in Florida, will be focusing on several major projects for city and private clients including Deltona and Winter Park.
eNewsChannels NEWS: -- The Town of Fort Myers Beach has hired the firm RMA to create its new branding and marketing campaign. RMA's award-winning team of economic development and marketing experts will analyze the town's current brand and develop a comprehensive strategy to capitalize on the community's authentic assets and distinctive culture.
eNewsChannels NEWS: -- What if your city could implement a strategy that would transform tourists into long-term investors? That is the concept behind "Investment Tourism," a comprehensive Economic Development and Marketing platform developed by the award-winning principals of RMA and CJF Marketing International.
eNewsChannels NEWS: -- RMA is offering complimentary 15-minute consultations to city and county leaders who purchase 25 or more copies of the book, "Reinventing Your City: Eight Steps to Turn Your City Around" (ISBN: 978-0986086007). The offer commences on August 9, National Book Lovers Day, and runs until August 31, 2019.
eNewsChannels NEWS: -- To celebrate Travel and Tourism Week and Economic Development Week coinciding in 2019, the principals of RMA and CJF Marketing International are introducing their new platform, "Investment Tourism."