NEWS: (SEATTLE, Wash.) Art Makes You, a Seattle-based non-profit organization, is having its fourth fundraiser to raise money for its summer art camps for under-privileged children in the U.S., Latvia and Ukraine. Its 2015 art camp hosted 70 children. This summer they hope to have 100 children participate in their special art programs.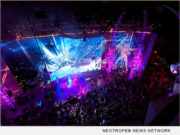 NEWS: Seattle Bash, a leading event production company in the Puget Sound area, today announced the 'INDULGENCE New Year's Eve Bash' would continue the long tradition of being held at the EMP Museum in downtown Seattle, December 31, 2015.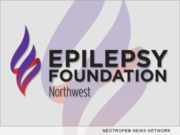 NEWS: The Epilepsy Foundation Northwest announces two regional conferences this month celebrating National November Epilepsy Awareness Month 2015. The conferences will be held in Seattle, Wash. and Spokane, Wash., and are free and open to the public.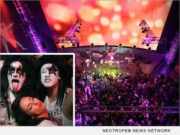 NEWS: PULSE Halloween Bash at the EMP Museum 2015 will continue its long tradition of being the most-anticipated Halloween party in downtown Seattle. PULSE has sold out every year due to its outstanding location, value, and the most impressive and elaborate costumes in the city. Presented by Halloween Seattle.
NEWS: 'Late summer/early fall is the perfect time to check your roof for damaged shingles or possible areas of leakage,' said Aaron Zarling, manager of the King County-based Eco Roof Service. 'A roof check (and potential repair or replacement) is especially important to do now, before the big rains set in. Even small leaks can lead to big damage - mold and rot - if they are not fixed in time,' he noted.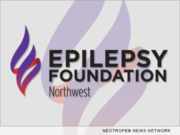 NEWS: An epilepsy educational conference comes to Anchorage on Sept. 26, featuring presentations on epilepsy medications, treatments, neuroimaging, a medical panel for questions, and a Studio E Art Therapy session, hosted by The Epilepsy Foundation Northwest (EFNW).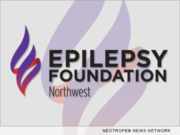 NEWS: The Epilepsy Foundation Northwest announces an epilepsy educational conference to be held Saturday, September 26, 2015 at the BP Energy Center in Anchorage, Alaska. The conference is free and open to the public.
SEATTLE, Wash. /eNewsChannels/ -- NEWS: Kennedy and Mohn, P.S. announced today that they represented Legacy Hospitality, an Albuquerque based hotel development and operating company, in the sale of the 170-room Homewood Suites by Hilton, Seattle/Lynnwood. The hotel was acquired by RLJ Lodging Trust (NYSE:RLJ) for $37.9 million or approximately $223,000 per key.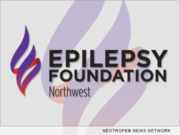 SEATTLE, Wash. /eNewsChannels/ -- NEWS: Nearly two-thousand people will march in thirteen cities throughout the Northwest for the 12th Annual Northwest Run/Walk for Epilepsy during June 2015. All events benefit the uncompensated programs provided by the Epilepsy Foundation Northwest.
SEATTLE, Wash. /eNewsChannels/ -- NEWS: Seattle's Eco Roof Service, a locally owned business that features environmentally friendly materials and practices, launched a new, expanded website this week.