Home
Tags
Senior citizens
Tag: senior citizens
eNewsChannels NEWS: -- Aldersgate Life Plan Community announced today that they will be participating with their community of residents, staff as well as their overarching community in the Welcoming America Conference being held in Charlotte, North Carolina on May 18-20, 2022.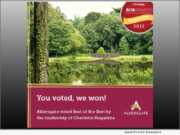 eNewsChannels NEWS: -- Aldersgate Life Plan Community announced today that they won Charlotte Magazine's Best of the Best award for 2022, recognizing them as the best senior living community in town by the voters in Charlotte.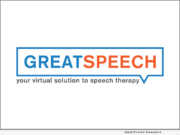 eNewsChannels NEWS: -- Great Speech Inc., a national virtual speech therapy company committed to improving health equity for America's underserved seniors, today announced its affiliated clinical group Great Therapy Group LLC, has significantly increased the breadth and depth of its provider network nationwide by receiving its own Medicare number.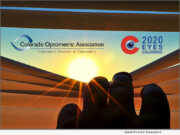 eNewsChannels NEWS: -- The Colorado Optometric Association (COA) and 2020 Eyes Colorado are speaking out about how to improve independence and quality of life when experiencing permanent vision loss. 2020 Eyes Colorado is the COA's eye health public awareness initiative to promote healthy eyes and vision across the state throughout the year.
eNewsChannels NEWS: -- Alliance Group launched their fifth annual Living Benefits Awareness Month, or LBAM, to be observed throughout the month of January 2022. The industry-wide campaign, which takes place each January, aims to educate consumers on the importance of owning Living Benefits life insurance and the role it plays in protecting families' financial security.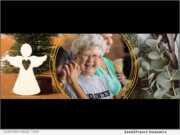 eNewsChannels NEWS: -- Aldersgate announces the celebration of its Annual Guardian Angel Tree offering, which lets donors dedicate a wooden angel ornament in honor of someone special. The Angel Tree is one way the community raises funds for the Guardian Angel Fund, which was created to give residents confidence through life's unexpected turns.
eNewsChannels NEWS: -- Aldersgate is thrilled to host their Annual Festival of Lights driving tour on their campus on Saturday, December 4, 2021, from 4 p.m. - 8 p.m. This free event showcases thousands of twinkling lights, and visitors are encouraged to roll the windows down, wave at residents and listen to local musicians.
eNewsChannels NEWS: -- Paulina Kay has released a new book entitled "True Joy for the Retired, A Holistic Approach to Spreading the Love to Our Forgotten Elderly" (ISBN: 978-1773710075). It shows the young and old how to overcome: the deeply rooted Disconnection between generations; the often heartbreaking loneliness and hopelessness of the elderly; and the fear about getting older.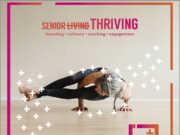 eNewsChannels NEWS: -- 3rdPlus launches today with a mission to make aging better and help break societal and internalized ageist stereotypes by offering transformational services to support communities that serve today's modern elders.
eNewsChannels NEWS: -- Aging is a reality that we all deal with, with age-related diseases creating a massive burden on our healthcare system. Now, Drink HRW reports that a new randomized, placebo controlled clinical trial that followed elderly participants for 6 months, published online October 1st in Experimental Gerontology, explains that high doses of hydrogen water (HRW), delivered via hydrogen tablets, could be an effective strategy at improving multiple age-related measurements and outcomes in an elderly population.