Home
Tags
Skincare products
Tag: skincare products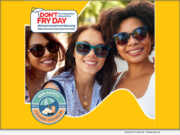 eNewsChannels NEWS: -- To help reduce rising rates of skin cancer from overexposure to the ultraviolet rays of the sun, the National Council on Skin Cancer Prevention has designated the Friday before Memorial Day, May 26, 2023, as "Don't Fry Day" to encourage sun safety awareness and to remind everyone to protect their skin while enjoying the outdoors. This year, the campaign, "I'm Doing this For Me" highlights sun safety as an important way to take care of yourself and those around you.
eNewsChannels NEWS: -- Cynthia Rowland, President and CEO of Rejenuve, Inc., announced today that all Facial Magic® training kits are OnDemand and digital. "OnDemand training makes perfect sense as shipping costs increase and training OnDemand becomes more popular. Our face-saving exercises can be viewed on every internet enabled device 24/7, worldwide, without delay. This means we can easily accommodate worldwide users without costly shipping fees."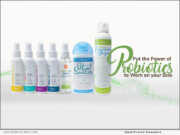 eNewsChannels NEWS: -- Walmart selected Siani Probiotic Body Care as one of 1,200 finalists from 13,000 applications for its ninth annual Open Call event. Walmart's initiative focuses on increasing jobs in America by supporting products made, grown, or assembled in the USA.
eNewsChannels NEWS: -- Within its first year of selling, beauty and wellness brand Everra has collaborated with more than 13,000 Influencers from across the United States, Canada, and the U.K. At the beginning of February, Everra successfully expanded its Influencer platform to both Australia and New Zealand.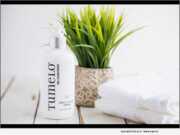 eNewsChannels NEWS: -- Lampella International, LLC, a skin care company, is launching its So Sensitive! Body Lotion, the first in a range of premium specialty body care products. Tumelo's vegan products are free of parabens, petroleum, GMOs, soy, and gluten.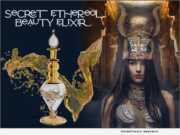 eNewsChannels NEWS: -- Goddess In Secret, a new luxury women's beauty brand focused on helping women retain their youthful beauty, has announced the launch of its anti-aging skincare product, Secret Ethereal Beauty Elixir. The product is packed with 24 organic oils, absolutes, and extracts that synergistically work together to improve and enhance the look of more youthful, radiant skin.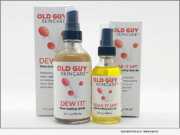 eNewsChannels NEWS: -- With its mission to put the bounce back into older men's skin, Old Guy Skincare™ LLC introduces its first two all-natural skincare products to the American market. Founded by three "old guys," the new Massachusetts-based company offers a simple two-step program to help refresh and rejuvenate men's skin that's "been there and done that."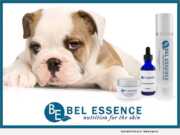 eNewsChannels NEWS: -- Bel Essence (belessence.com), the natural skin care company making effective anti-aging products and moisturizers, launches a natural anti-aging lip balm collection in time for Valentine's Day.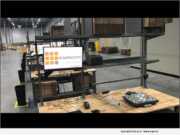 eNewsChannels NEWS: -- Capacity LLC, trusted leaders in modern order management and direct-to-consumer eCommerce fulfillment, has launched with two fast-growing, diverse beauty brands: Rizos Curls and Bubble Skincare.
eNewsChannels NEWS: -- Love Blossoms Essentials LLC, an organic and vegan skincare brand, announces its new online shop and the release of the Essentials Beauty Bundles, its revamped subscription and auto-delivery program.