Home
Tags
South Carolina Business
Tag: South Carolina Business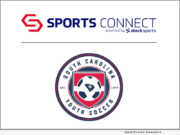 eNewsChannels NEWS: -- South Carolina Youth Soccer (SCYS), the governing body for US Youth Soccer in the state, has announced Sports Connect powered by Stack Sports as the Exclusive Technology and Online Registration Provider for the state. This multi-year partnership serves to support SCYS's purpose of developing, promoting, and administering the game of soccer for your players in the state.
eNewsChannels NEWS: -- Senior living community TerraBella Spartanburg earned a top spot in the first-ever Best Senior Living rankings by U.S. News & World Report, winning in the Best Memory Care category. The 2022-2023 Best Senior Living guide is a debut offering from U.S. News & World Report, itself the foremost global authority in health ratings and consumer advice, attracting more than 50 million visitors per month.
eNewsChannels NEWS: -- Pops Mart Fuels, LLC recently signed Sokal, the Raleigh, N.C. based automotive advertising agency firm, as their agency of record. Pops Mart Fuels, LLC, whose chain includes 24 stores currently, will utilize Sokal to provide website design, digital, and a variety of creative design services.
eNewsChannels NEWS: -- The LowCountry Tennis Association (LCTA), in partnership with the Charleston Post and Courier, Announces the Dee Mack Annual Tennis Scholarship Award. The LCTA is recognizing the long-serving Local League Coordinator, Dee Mack.
eNewsChannels NEWS: -- youturn, the world's largest platform of evidence-based and therapist led video content for Stress, Anxiety, and Substance Misuse, announced a partnership with First Sun EAP. Through the partnership, youturn and First Sun will co-market services to help enterprises decrease employee stress and anxiety while increasing resilience and productivity.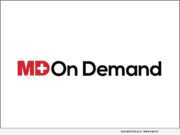 eNewsChannels NEWS: -- MD On Demand now provides patients with access to high-quality doctors and nurses in the U.S., whether or not they have health insurance, while saving the patient valuable time and the costly expenses.
eNewsChannels NEWS: -- The Porter-Gaud School, located in Charleston South Carolina, announced it has awarded the Annual Sandra and Hank Cheves Leadership Award to Bill Ennis for his Exceptional Dedication and Service to The Porter-Gaud School, its Foundation and Endowment.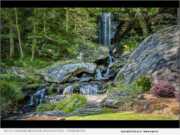 eNewsChannels NEWS: -- In the mountains of western South Carolina, on a private property in the picturesque, lake-dotted town of Sunset, you'll find a most unusual lawn ornament. It rises 60-feet toward the sky, which, for the measurement-impaired, is about five stories, according to auction firm Tranzon Fox.
eNewsChannels NEWS: -- Kids Read Now has partnered with school districts across South Carolina, including Spartanburg County Schools, to mail books directly to their students' homes over the summer. The number of students in the Kids Read Now program continues to grow with almost 400,000 books being mailed to students in 2020 alone!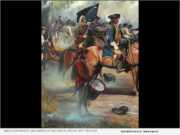 eNewsChannels NEWS: -- According to the Georgia American Revolution Preservation Alliance, if one battlefield archaeologist had his way, the first monument placed on the newly preserved Battle of Beaufort, SC site would not be to the two signers of the Declaration of Independence who also fought there.