Home
Tags
Talon International Inc
Tag: Talon International Inc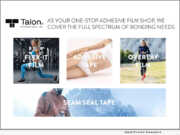 eNewsChannels NEWS: -- Talon International, Inc. continues its legacy and history as lead innovators, introducing its newest division, "Bonding." With technology suitable for various categories within the apparel industry as well as many other applications: such as outdoor products, automotive and countless other applications.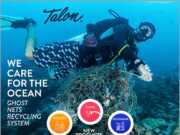 eNewsChannels NEWS: -- After years of meaningful development, Talon International is proud to announce the launch of its innovative Ghost Net Products. The company successfully developed a solution to improving marine habitats by collecting and recycling the surplus of plastic waste that has consumed our beloved oceans.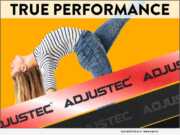 eNewsChannels NEWS: -- The US Patent and Trademark Office (USPTO) recently awarded Talon's Adjustec a second patent in a series of patterns concerning their Adjustec stretch technology Bandroll product. The patent provides additional protection for the Adjustec Bandroll-the design behind Talon's Inventor of the Year Award for 2020, awarded by Aramark. Following this second patent are two more patterns pending for the Adjustec Bandroll that cover even a wider range of applications.
eNewsChannels NEWS: -- Aramark, one of the world's largest food service, facilities, and uniform providers, has awarded its 2020 Innovator Award to Talon International's Adjustec Stretch & Performance Technology Division. This division of the legendary Zipper company and Trims manufacturer is making non-stretch fabric stretch and recover, even replacing elastics, while helping wearers to be more comfortable, fabrics to last longer, and to improve the fit of the garments.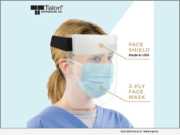 eNewsChannels NEWS: -- Talon International, has retooled its manufacturing facilities in the U.S. and around the world to supply Personal Protective Equipment (PPE) for medical and non-medical. Talon is supplying 3-ply face masks and medical-grade face shields, as well as cloth masks, gloves, alcohol wipes, hand sanitizer, and isolation gowns.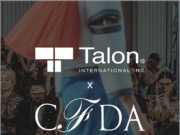 eNewsChannels NEWS: -- On Friday, Dec. 13, 2019, Talon International and the Council of Fashion Designers of America (CFDA) announced their partnership for the CFDA's Supply Chain Collective, the not-for-profit trade association's new initiative designed to bring even greater value to the nearly 500 American womenswear, menswear, jewelry and accessory designers in their membership.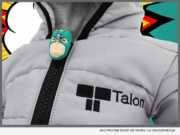 eNewsChannels NEWS: -- As a celebration of National Zipper Day, The World's Original Zipper Company is poised to disrupt the apparel and accessory market with its latest invention and add another reason to celebrate the day that changed our lives forever. Talon International Inc. is excited to unveil a revolutionary zipper to the industry.