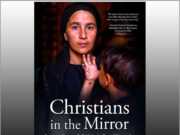 eNewsChannels NEWS: -- "Christians in the Mirror," a first-of-its-kind independent documentary produced by Joshuacord, Inc. and In Altum Productions, takes a hard look at how America and the West have not been very involved in the global persecution of Christians. The producers say they're creating a social media marketing plan for this indie film that interviews Christians from the Middle East, Africa and Asia.
eNewsChannels NEWS: -- Move For Hunger announced today that registration is open for the first-ever Tampa Truck Pull, presented by First Class Moving Systems. The event, in which teams of 5-10 will compete to see who can pull a moving truck 100 feet in the fastest time, will be held at Tampa Joe's Restaurant and Sports Bar (9316 Anderson Road, Tampa, FL 33634) on Saturday, December 7 from 11 a.m. - 2 p.m.
eNewsChannels NEWS: -- The National Mobility Equipment Dealers Association (NMEDA) announced today the debut of an online resource designed to help people with disabilities and their caregivers make informed choices when shopping for a wheelchair accessible vehicle.
eNewsChannels NEWS: -- Hillsborough County Public Schools (HCPS) has selected the industry-leading Synergy Education Platform by Edupoint(R) Educational Systems for its K-12 student information management needs. The district's Synergy solution will include Synergy Student Information System and Synergy Special Education in a cloud-hosted environment.
eNewsChannels NEWS: -- The Moses White Foundation has been created to improve the quality of life for the underprivileged in Tampa through youth advancement, community revitalization and individual empowerment. Known as a successful business owner throughout Tampa, Moses White was also a famed civil rights leader and community advocate.
eNewsChannels NEWS: -- Not only does Uncle John's Pride specialize in producing a variety of award-winning, premium smoked sausages and other meats, they also fan the flames of philanthropy, sharing a culture of giving back to the communities it serves.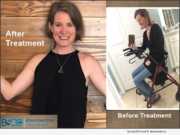 eNewsChannels NEWS: -- Brandon Stem Cell Clinic (BSCC) recognizes that osteoarthritis is one of the most common joint conditions, affecting nearly 630 million people worldwide. It is commonly associated with aging but is also frequently seen in cases of overuse of joints. The growing number of cases alone prove a need for innovative and effective treatments as populations continue to age.
eNewsChannels NEWS: -- During his research for the Tampa Bay based thriller novel, "The Gaspar Triangle," author T. Michael Cross came across many historical sites in and around West Florida but came away feeling something was missing. In response, Mr. Cross has designed what he calls "The Tampa Tower."
eNewsChannels NEWS: -- When Olivia Norem first heard the narration of the book, "His Viking Bride," she was so caught up in the story she nearly forgot that she is, in fact, the one who wrote it. And this marketer turned author is not the only one who found the audiobook captivating.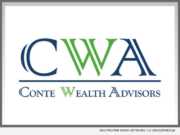 eNewsChannels NEWS: -- Camp Hill, Pennsylvania based independent financial services firm, Conte Wealth Advisors, LLC (CWA), has welcomed its first Tampa, Florida advisor, Robert Seaman, to its advisory team.