eNewsChannels NEWS: -- Podfest MultiMedia Expo, one of the longest running and tightest-knit communities of podcasters announces that the Podfest Global Summit is presently on a great track for its attempt of the GUINNESS WORLD RECORDS title for the largest attendance for a virtual podcasting conference in one week.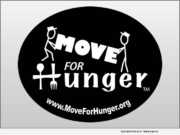 eNewsChannels NEWS: -- Chadwell Supply, a trusted MRO source of maintenance supplies for multi-family properties and Move For Hunger, a national hunger relief non-profit organization, have announced a new partnership that will help provide much-needed assistance to food banks across the United States.
eNewsChannels NEWS: -- The law firm of Denmon Pearlman recently released a new brand video showcasing why their Tampa Bay law firm is relatable, fun, and trustworthy. The video features Trial Attorneys and Partners of the firm Christian Denmon, Nicole Denmon, and Lee Pearlman in their true forms: honest, easy-going, and experienced.
eNewsChannels NEWS: -- HornBlasters Inc., the maker of train horns for trucks and cars, is expanding its operations and has opened a new location in Tampa, Florida. The new warehouse facility officially opened for business on June 1 and offers customers the convenience of contactless pickup for their orders and room for continued growth as the company continues to expand its offerings.
eNewsChannels NEWS: -- Local entrepreneurs and LGBT couple, Charlotte Kibert and Elizabeth Brackman, are proud to announce the grand opening and ribbon cutting of the very first Baptiste Power Yoga affiliate studio in the Seminole Heights neighborhood of Tampa. All Y'all Yoga is a studio that is dedicated to the simple belief that yoga is for anyone.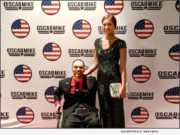 eNewsChannels NEWS: -- The National Mobility Equipment Dealers Association (NMEDA) today announced the signing of a partnership agreement with the Oscar Mike Foundation (OMF) establishing NMEDA as the Official Vehicle Sponsor for OMF's signature event, the United States Quad Rugby Association National Championships.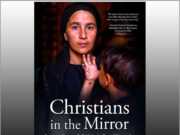 eNewsChannels NEWS: -- "Christians in the Mirror," a first-of-its-kind independent documentary produced by Joshuacord, Inc. and In Altum Productions, takes a hard look at how America and the West have not been very involved in the global persecution of Christians. The producers say they're creating a social media marketing plan for this indie film that interviews Christians from the Middle East, Africa and Asia.
eNewsChannels NEWS: -- Move For Hunger announced today that registration is open for the first-ever Tampa Truck Pull, presented by First Class Moving Systems. The event, in which teams of 5-10 will compete to see who can pull a moving truck 100 feet in the fastest time, will be held at Tampa Joe's Restaurant and Sports Bar (9316 Anderson Road, Tampa, FL 33634) on Saturday, December 7 from 11 a.m. - 2 p.m.
eNewsChannels NEWS: -- The National Mobility Equipment Dealers Association (NMEDA) announced today the debut of an online resource designed to help people with disabilities and their caregivers make informed choices when shopping for a wheelchair accessible vehicle.
eNewsChannels NEWS: -- Hillsborough County Public Schools (HCPS) has selected the industry-leading Synergy Education Platform by Edupoint(R) Educational Systems for its K-12 student information management needs. The district's Synergy solution will include Synergy Student Information System and Synergy Special Education in a cloud-hosted environment.