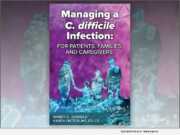 eNewsChannels NEWS: -- In the new book, "Managing a C. difficile Infection: For Patients, Families, and Caregivers" (ISBN: 979-8519789851), Nancy C. Caralla, three-time C. diff. Survivor, Founding President of the C Diff Foundation, and Karen F. Factor, MS, RD. LDN, Nutrition Wellness Chairperson, share their knowledge and experience with patients, family members, and caregivers who have been impacted by a CDI infection.
eNewsChannels NEWS: -- For nearly two years, the indie documentary, "Christians in the Mirror," produced by Joshuacord, Inc. and In Altum Productions, streamed on Amazon Prime before it was removed without warning or explanation. Its producers want to know why.
eNewsChannels NEWS: -- GTE Financial recognizes Mental Health Awareness Month by celebrating the importance of access to mental health services. Mental Health has been an important topic for GTE Financial for several years and during the pandemic, this important initiative proved to be an essential benefit.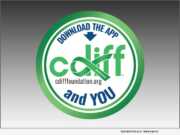 eNewsChannels NEWS: -- C Diff Foundation, the leading Global Patient and Healthcare Organization Educating and Advocating for C. difficile (Clostridioides difficile, C. diff., CDAD, CDI) today announced that the organization has developed a free mobile application designed specifically for patients and families who have been impacted by a Clostridioides difficile infection.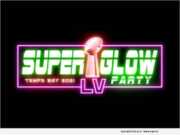 eNewsChannels NEWS: -- Award-winning Rap artists Rick Ross, 2 Chainz, and Jack Harlow are going to light up Tampa at a pre-game party you do not want to miss. "Super Glow Tampa is going to transform - for just one night - the iconic Dallas Bull into the coolest, Glow in the Dark Rap nightclub Tampa has ever seen," said Event Producer Melody Robles, owner of Melody Lives Fit Productions.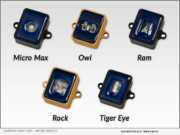 eNewsChannels NEWS: -- Garden Light LED announces their Micro Series fixtures designed to project powerful light from a small source in areas like stairs and steps, discrete overhangs, handrails, trees, potted plants, water features, and garden landscapes. Available in five different beam patterns, the Micro Series fixtures are miniature, measuring only 1.3 inches (w) x 1.5 inches (l) x 0.5 inches (h) - smaller than a matchbook.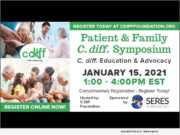 eNewsChannels NEWS: -- The C Diff Foundation will host a free, live-online, and interactive symposium on Friday, Jan. 15 from 1 to 4 p.m. EST. Sponsored by Seres Therapeutics, the event is designed for patients who are being treated for a C. diff. infection in addition to those who are recovering or who have experienced recurrences. The patients, family members and caregivers will all benefit from the information and up-to-date data presented.
eNewsChannels NEWS: -- While some patients diagnosed with Clostridioides difficile (C. diff., C. difficile, CDI) believe they have run into clinical trial roadblocks, due to the recent focus on the pandemic, the C Diff Foundation wants them to know they are not out of options. Safe and active clinical trials continue.
eNewsChannels NEWS: -- Three Central Florida podiatric practices announced they have entered into a definitive merger agreement to create the new Modern Foot & Ankle®. The combined medical group will provide patients with additional board-certified physicians, a brand-new location, and the miniBunion™ system, a groundbreaking, minimally-invasive procedure for bunion correction.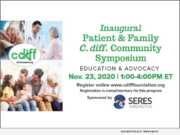 eNewsChannels NEWS: -- C Diff Foundation announced today that the Inaugural Patient, Family, and Caregiver C. diff. Live Virtual Symposium will be hosted on November 23, 2020 at 1 p.m.-4 p.m. EST with keynote topic-experts dedicated in disciplines of healthcare, pharma, biotech, and academia. The event is complimentary with online registration.