NEWS: (TAMPA, Fla.) The C Diff Foundation 'International Raising C. diff. Awareness' Conference and Health Expo will be hosted in Atlanta on Sept. 20, 2016 featuring world-renowned experts delivering presentations on health care topics pertaining to the most common pathogen identified, a leading healthcare-associated infection (HAI) in U.S. hospitals alone: Clostridium difficile (C. diff.).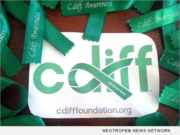 NEWS: (TAMPA, Fla.) C Diff Foundation, 'C. diff. Spores and More,' Global Broadcasting Network - innovative and educational interactive healthcare talk radio show discusses taking aim at 'superbugs' and the latest Vital Signs Report results with guest Dr. Clifford McDonald, MD on Tuesday, March 22, 2016 at 10 a.m. Pacific Time on VoiceAmerica Health and Wellness Channel.
NEWS: Joshuacord Inc. announces its Third annual 5K Joshua 1:9 Religious Freedom Run/Walk for November 14, 2015 in Tampa, Florida and displaying the persecuted ribbon for support. Joshuacord is a registered 501(c)3 non-profit charitable organization.
TAMPA, Fla. /eNewsChannels/ -- NEWS: SmartKiosk today announces their new technology designed to reduce the cost of incarceration. Taxpayers across the country are spending Billions of dollars annually to house and provide services to incarcerated people in U.S. jails and prisons. Little has been done to find ways to reduce those costs and still maintain the security that is necessary.
TAMPA, Fla. /eNewsChannels/ -- The magisterial 'collaboration' over half a lifetime between historian Dumas Malone and his subject, Thomas Jefferson, is the basis for William G. Hyland Jr.'s compelling book, 'Long Journey with Mr. Jefferson' (ISBN: 9781612341972). Malone, the courtly and genteel historian from Mississippi, spent 38 years researching and writing the definitive biography of the man who 'invented the United States of America.'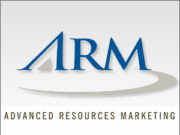 TAMPA, Fla. and BOSTON, Mass. /eNewsChannels/ -- Advanced Resources Marketing (ARM), one of the country's largest distributors of Long Term Care Insurance (LTCi) announced today the opening of a satellite distribution office in Tampa, Fla. This location joins the main office in Boston, and satellite offices in Merion Station, Pa., and McLean, Va., as a growing part of ARM's distribution network.
TAMPA, Fla. /eNewsChannels/ -- Telovations announces that TMC, a global, integrated media company, has named VocalQ as a recipient of the 2012 INTERNET TELEPHONY Product of the Year Award. VocalQ measures the context and content of voice communications.
TAMPA, Fla. /eNewsChannels/ -- Telovations Inc., a next generation Communications Company, announced today its latest Partner Programs, available to resellers and MSPs. The two new, innovative programs are being introduced at the Channel Partner Expo in Orlando, Fla.
TAMPA, Fla. /eNewsChannels/ -- Telovations, the Southeast's leading Cloud Communications company, announced Inc. magazine has ranked Telovations No. 1820 on its annual Inc. 500/5000, an exclusive ranking of the nation's fastest-growing private companies. The list represents the most comprehensive look at the most important segment of the economy-America's independent entrepreneurs.
TAMPA, Fla. /eNewsChannels/ -- While the economic recovery is slow, there are many bright spots in Tampa Bay. Telovations, along with two other Tampa companies, Bayshore Solutions and ReliaQuest, are recognized by The Florida Economic Gardening Institute (GrowFL) at the University of Central Florida as Florida Companies to Watch.