Home
Tags
Taxes and Accounting
Tag: Taxes and Accounting
eNewsChannels NEWS: -- Dr. Nevine Carmelle, PhD is excited to announce the launch of her new YouTube channel - "The Dr. Nevine Carmelle TV Show." After receiving numerous questions pertaining to tax problems and the law via phone calls and emails, she thought it would be a good idea to launch a channel where people could tune in on their own time and have many of their questions answered for free.
eNewsChannels NEWS: -- LBA Ware, a leading incentive compensation management (ICM) and business intelligence (BI) software solutions provider to the mortgage industry, today announced that Founder and CEO Lori Brewer has been invited to speak at the Mortgage Bankers Association (MBA) 2019 Accounting and Financial Management Conference, November 19-21.
eNewsChannels NEWS: -- Last year, specialty tax incentive firm KBKG joined the Real Estate Roundtable (RER), and several of KBKG's executive leadership team currently serve as members of the organization's President's Council, Associate Council, and Committees.
eNewsChannels NEWS: -- Nationwide tax specialty firm KBKG announced the hiring of Alex Martin as Principal and leader of the firm's new Transfer Pricing practice. Alex comes with over 22 years of full-time, international transfer pricing experience working in Washington, D.C.; Melbourne, Australia; and Detroit, Michigan where he resides currently.
eNewsChannels NEWS: -- Los Angeles-based tax and accounting firm, KROST, recently brought on restaurant industry titan Chef Phil Kastel (co-creator of nationally recognized Public School gastropubs) who will serve as the firm's Restaurant and Culinary Consultant. Established in 1939, KROST has a long history in the restaurant space.
eNewsChannels NEWS: -- EnergyCAP, Inc. (ECI) is pleased to announce that it has begun construction of its new corporate headquarters to support the company's sustained growth. Founded as a technology start-up in 2002, ECI has grown to 65 employees. The new 20,000-square-foot single tenant facility will support another 50% growth over the next ten years.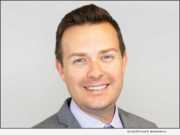 eNewsChannels NEWS: -- Nationwide tax specialty firm KBKG adds Research & Development Tax Credits Director Jonathan Tucker to their Atlanta team of experts. Jonathan brings over 15 years of experience providing federal business tax advisory services to clients in various industries including technology, manufacturing, transportation, and healthcare.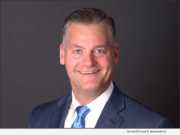 eNewsChannels NEWS: -- Fairport Wealth (formerly Fairport Asset Management) announced today the appointment of Paul B. Stetz as Chief Operating Officer and member of the Executive Leadership Team.
eNewsChannels NEWS: -- Inside Public Accounting (IPA) named KROST CPAs & Consultants and its affiliated tax consulting practice Best of the Best and Top 200 Firms for the fourth year in a row. The firm placed 109th on the prestigious top 200 list, a substantial leap from 157th in 2016 when it first made the rankings.
eNewsChannels NEWS: -- Crown Financial, a Houston-based business funding provider, has increased client insight into AP factoring with the addition of their powerful tool, the invoice factoring calculator. Companies seeking working capital can easily calculate costs associated with factoring, making the process more transparent and the decision to factor their accounts receivable much easier.