Home
Tags
Taxes and Accounting
Tag: Taxes and Accounting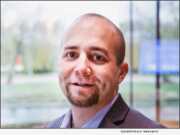 eNewsChannels NEWS: -- Don Baham, President of Kraft Technology Group, LLC (KTG), has been accepted into Forbes Technology Council, an invitation-only community for world-class CIOs, CTOs, and technology executives.
eNewsChannels NEWS: -- Bessolo Haworth, a leading West Coast tax, accounting and business advisory firm, announces the promotion of Sasha Baluka to partner. Baluka will continue to manage some of the firm's largest clients and will now also work with the firm's partners to manage and lead the organization.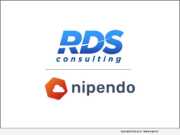 eNewsChannels NEWS: -- nipendo and Rapid Deployment Solutions (RDS) today announced a new partnership agreement for the resale of nipendo's RPA (Robotic Process Automation) platform for P2P (Purchase-to-Pay) process automation.
eNewsChannels NEWS: -- Los Angeles-based firm, KROST CPAs & Consultants, has launched several programs to assist businesses during the Coronavirus pandemic. Since April 2020, the firm has assisted hundreds of businesses and individuals through the development of COVID-19 resources.
eNewsChannels NEWS: -- EnergyCAP, Inc. (ECI) has been named to Inc. Magazine's annual list of the Best Workplaces for 2020 will hit newsstands May 12, and is the result of a wide-ranging and comprehensive measurement of private American companies that have created exceptional workplaces through vibrant cultures, deep employee engagement, and stellar benefits.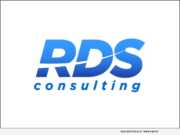 eNewsChannels NEWS: -- Rapid Deployment Solutions (RDS) - a leading Content & Records Management solutions company - is excited to announce that it has been selected by one of the largest North American distillers and alcohol distributors to improve their Accounts Payable process, AP audit support, Customer Service support, and to increase responsiveness to the U.S. Federal Alcohol Tax & Trade Bureau (TTB) Audits.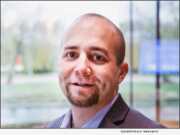 eNewsChannels NEWS: -- Don Baham, President of Kraft Technology Group, LLC (KTG), has been invited to join Nashville Business Journal Leadership Trust, an exclusive community for influential business leaders, executives and entrepreneurs in Middle Tennessee.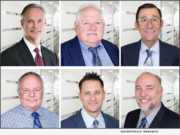 eNewsChannels NEWS: -- KROST CPAs and Consultants, a firm based out of Los Angeles, has merged in BPE&H out of Woodland Hills effective January 1, 2020. Seven principals will join the leadership team at KROST, including Scott Eisner, Martin Belak-Berger, Bob Price, Phil D'Amico, Scott Gilmore; and founding BPE&H principals Jerry Block and Jane Plant.
eNewsChannels NEWS: -- Jean Hagan, Principal of KROST CPAs & Consultants and leader of the firm's restaurant consulting practice, has recently taken on an additional title as Adjunct Professor of Restaurant Operations and Management Strategies at the Culinary Institute of America (CIA). Her first course, Operations and Management Strategies for the Restauranteur, began this fall.
eNewsChannels NEWS: -- Dr. Nevine Carmelle, PhD is excited to announce the launch of her new YouTube channel - "The Dr. Nevine Carmelle TV Show." After receiving numerous questions pertaining to tax problems and the law via phone calls and emails, she thought it would be a good idea to launch a channel where people could tune in on their own time and have many of their questions answered for free.