BEIJING, China -- Fengtao Software, the industry leader in the field of DVD, Blu-ray and video backup solutions, today rolls out its themed promotion about the currently in full swing 2016 All-Europe Football Tournament, offering all customers a 25 percent discount applicable on its blockbuster DVDFab All-In-One Lifetime Gift (includes a $20 Amazon Gift Card for free).
IRVINE, Calif. -- 5 Bars recently announced it will be building and installing a state-of-the-art multi-carrier Distributed Antenna System (DAS) for the Morongo Casino Resort and Spa in Cabazon, California. Once the system is installed in the coming months, Morongo guests will experience a profound improvement in wireless connectivity and data speeds within the resort due to the extended reach and connectivity of the DAS.
WATERLOO, Canada -- RoweBots, a leading supplier of RTOS solutions for wearables and Internet of Things devices, announces WearableOS, a special variant of the Unison(TM) RTOS. WearableOS is focused on delivering the precise set of features that wearable OEM developers need. Wearables have unique requirements that are not found in many embedded devices and as a result most RTOS solutions don't deliver what is needed in terms of power management, wearable focused processor, peripheral and wireless circuits supported, and wireless architectural variants.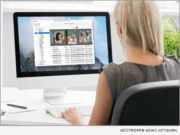 CHENGDU, China -- EaseUS makes a major launch announcement of Data Recovery Wizard for Mac 9.10 that includes a stream of new features like RAW recovery and improved file scanning process which make superior Mac data recovery quality quite sure. The 9.10 version of EaseUS data recovery for Mac deals with every detail in recovery procedure from simplifying user interface design to retrieving lost files.
MCALLEN, Texas -- Gamma Medical Research, Inc., headed by Dr. Roberto Mangoo-Karim, is excited to announce the licensing of My Doctors Chat to provide Telemedicine in its clinical research programs. Gamma Medical Research, a company dedicated to compassionate medical care and scientific progress, is advancing science and innovation through clinical investigation by conducting pharmaceutical research trials.
BANGALORE, India -- Remo Software today announced a new feature called "Controlled Access Mode" for Remo MORE. This new feature offers one of the most requested updates which adds new capability that allows to block apps and internet usage.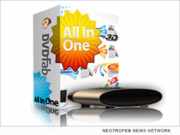 NEWS: Starting Dec. 11, 2015, Fengtao Software, an industry leader specializing in DVD, Blu-ray and video backup solutions, rolls out its Christmas Special Deals 2015, offering customers up to 30 percent discounts on some of its hot-selling products, plus an exceptional opportunity to get a lifetime license of its video converter software totally for free.
TAMPA, Fla. /eNewsChannels/ -- NEWS: SmartKiosk today announces their new technology designed to reduce the cost of incarceration. Taxpayers across the country are spending Billions of dollars annually to house and provide services to incarcerated people in U.S. jails and prisons. Little has been done to find ways to reduce those costs and still maintain the security that is necessary.
NEW YORK, N.Y. /eNewsChannels/ -- NEWS: EaseUS Software has incessantly researched and developed top data backup and recovery software which cater to Windows 10 upgrade solutions. It's known that the launch of Windows 10 is expected to realize a single OS for every possible demand. Despite that, it's difficult to figure out how smooth the final release version will be.
SALT LAKE CITY, Utah /eNewsChannels/ -- NEWS: Mortgage document preparation vendor International Document Services, Inc. (IDS), announced it is on schedule and has achieved four of its five major development milestones for the TILA/RESPA Integrated Disclosures (TRID) implementation. The final development milestone for IDS is to update the Escrow and Imports sections of idsDoc, after which users will be able to test and review the documents.