eNewsChannels NEWS: -- McCaw Property Management, a full-service management company providing professional property management services throughout Texas specializing in single-family rentals, today announced the anniversary of their following staff members.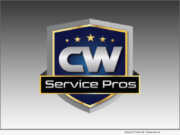 eNewsChannels NEWS: -- In 2023, the HVAC industry is expected to experience major price increases in the production of new heating and cooling systems due to higher standards in SEER rating systems* taking effect in the new year. Consumers can benefit now by purchasing new HVAC systems before the close of 2022 while SEER standards remain at lower ratings, says CW Service Pros.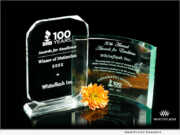 eNewsChannels NEWS: -- Whiteflash Ideal Diamonds and Fine Jewelry has received their highest honor to date from the Better Business Bureau as part of the BBB's 100 Year Centennial Celebration. The BBB recognized Whiteflash as one of a select group of companies who have been Winners of Distinction for more than 15 years in a row in the BBB's annual Awards for Excellence competition.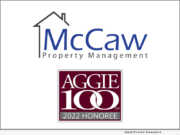 eNewsChannels NEWS: -- McCaw Property Management of Keller, Texas is among the top 100 companies from around the world selected for the 18th annual Aggie 100™ which honors the fastest-growing companies owned by former students of Texas A&M University. McCaw Property Management was recognized as number 58 with a compound annual growth rate of 49.87%.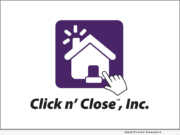 eNewsChannels NEWS: -- Click n' Close, a multi-state mortgage lender serving consumers and mortgage originators through its wholesale and correspondent channels, announces it has launched SmartBuy, a suite of loan programs designed to give low and moderate-income (LMI) homebuyers an advantage in today's heightened mortgage interest rate environment.
eNewsChannels NEWS: -- Jonathan Grammer, CEO of U.S. Carbon Capture, will present on the issue of Carbon Capture and Storage to Texas land and mineral rights owners November the 18th in Austin, Texas. The presentation will be part of the 7th Annual Land and Mineral Owner's Symposium hosted by Austin law firm Graves, Dougherty, Hearon & Moody.
eNewsChannels NEWS: -- The new U.S. Climate bill offers generous incentives, making now an ideal time to go solar expanding the tax credit from 26 percent to 30 percent. Rising energy costs and a struggling Texas power grid are causing many homeowners to look for energy saving options and batteries to power their homes during outages. That's why KPost, a leading Dallas roofing and waterproofing company, is excited to announce that it's recently expanding its service offerings to install Tesla solar roof systems and Powerwall.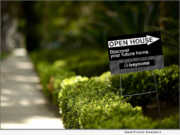 eNewsChannels NEWS: -- Beycome.com, a no-agent digital real estate brokerage, is thrilled to announce that its platform is now available in Texas as of October 5, 2022. With the aim of integrating with all 44 multiple listing services by the end of the year, Beycome.com will first integrate with Houston MLS (HAR), Austin MLS (ACTRIS), North Texas Real Estate Info Systems (NTREIS), San Antonio MLS (SABOR), Central Texas MLS (CTXMLS) and Greater El Paso MLS (GEPAR), covering 86% of the state.
eNewsChannels NEWS: -- Effective immediately, Freedom Makers Virtual Services (FMVS) has merged with Re4ormed to create The Forum. The Forum's mission is to grow veteran and military spouse owned businesses by providing an ecosystem of support through "All Calls" and partner offerings.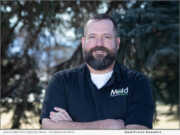 eNewsChannels NEWS: -- Mold Inspection Sciences Texas, the state's leading mold inspection and testing company, is proud to announce Brandon Apple has been appointed as COO. In this role, Brandon will oversee the company's operational aspects, coordinate with managers and departments to achieve objectives and goals, promote employee growth, and assist in establishing policies that continue to cultivate company culture and vision.