eNewsChannels NEWS: -- SIERA.AI, a leading innovator of safety solutions for preventing powered industrial truck accidents, today announced the continued surge in growth adding 16 new enterprise customers to its growing base of manufacturing, distribution and warehouse companies.
eNewsChannels NEWS: -- NextArray a Texas based hosting and managed service provider and DediPath, a provider of infrastructure as a service, today announced an agreement for colocation services in DediPath's downtown Dallas Colocation space in the Infomart.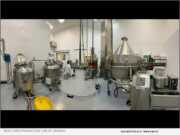 eNewsChannels NEWS: -- Kalyagen® and Uniwell Laboratories announced today that they have entered into a joint venture to produce the unique, patent-pending Juviqa Stem Cell Beauty System and expand Uniwell's manufacturing capabilities to include cosmetics.
eNewsChannels NEWS: -- Mid America Mortgage, Inc. (Mid America) announced today that the company has completed its first Ginnie Mae eNote transaction with Wilmington Trust, an approved and active eCustodian under Ginnie Mae's Digital Collateral Initiative. Having announced its first eNote transaction in August 2016, this represents the next step in Mid America's ongoing digital mortgage adoption efforts across its retail, wholesale and correspondent lending channels.
eNewsChannels NEWS: -- HIT Athletic is celebrating a successful one year in business this month. As one could imagine, launching any business amid the global pandemic proved difficult-especially for those that depend on face-to-face interaction. Such was the case for HIT Athletic which provides families with a unique experience where they can train, strengthen, and sweat together.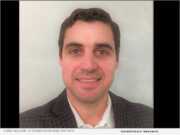 eNewsChannels NEWS: -- System4 Facility Services Management, an industry leader in facility management solutions that specializes in commercial cleaning, disinfection and repair and maintenance services recently opened its fourth location in Texas serving Tarrant County.
eNewsChannels NEWS: -- Kalyagen® and Intelicure Health Inc. announced today that they have entered into an agreement to promote and distribute throughout Canada STEMREGEN®, a natural stem cell enhancer documented to increase the number of circulating stem cells by stimulating Endogenous Stem Cell Mobilization (ESCM).
eNewsChannels NEWS: -- Life Science industry organization BioAustin today announced changes to its leadership team, brand positioning, and long-term strategy focused on facilitating the continued growth of the life science industry in Central Texas. Over the past several years, Austin and the Central Texas region have developed into one of the fastest-growing life science hubs in the U.S.
eNewsChannels NEWS: -- Capitol Fence in Austin, Texas recognizes a rising trend of the installation of automated driveway gates for residences in the local area. Two significant factors compel residents to choose a high-quality automatic gate for their home. Firstly, the security advantage and, secondly, automated gates increase the home value.
eNewsChannels NEWS: -- After a 30-day call for entries, winners for the black album.mixtape. were announced during a virtual Block Party event. The black album. mixtape. is an initiative of Regina Taylor - the Golden Globe-winning actress, playwright, and activist - in partnership with Southern Methodist University's (SMU) Meadows School of the Arts.