eNewsChannels NEWS: -- Sente Mortgage has helped over 20,000 families and individuals make their homeownership dreams a reality as of September 2020, the company announced today.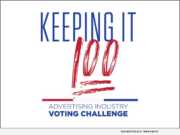 eNewsChannels NEWS: -- With Election Day less than a month away, and early voting beginning on October 13, in a nonpartisan effort, Alpha Business Images (ABI), has rolled out the Keeping It 100 Challenge to spread the message of encouraging voter participation with the help and talent of peers in the advertising industry.
eNewsChannels NEWS: -- Velocity Credit Union understands the importance of voting. To remind its employees that their vote is their voice and to encourage them to use it, the financial institution has announced a company-wide perk: paid time off to vote.
eNewsChannels NEWS: -- Dallas-Fort Worth-based marketing agency Alpha Business Images, LLC (ABI) has been named to the Adweek 100 Fastest Growing Agencies List - and as one of the Top 5 Fastest Growing US Agencies in the Southwest.
eNewsChannels NEWS: -- Progressive Pumps (Spring, Texas) was recently named as the exclusive Magnatex Pump distributor for the greater Houston area. Magnatex is most known for its heavy-duty, state of the art, sealless, magnetic drive, stainless steel and alloy pump.
eNewsChannels NEWS: -- Jill Young, founder of Dallas-based TractionFirst, uses her experience to teach business owners how to grow and thrive. "The Courage Advantage: 3 Mindsets Your Team Needs to Cultivate Fierce Discipline, Incredible Fun, and a Culture of Experimentation" (ISBN: 978-1647462819) began as a result of a question asked by a new client, "I know why this coaching will work. What do you think is happening when it doesn't work?"
eNewsChannels NEWS: -- Jill Young, author, speaker, and founder of TractionFirst releases a new book providing bosses a way to help their employees earn more. Most employees lack clarity about how their performance connects to the value they create for their company. "The Earning Advantage" (ISBN: 978-1647462758) is a unique resource for employees to earn more money while promoting their company's growth.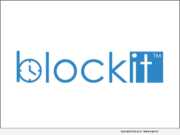 eNewsChannels NEWS: -- Blockit, the leader in highly integrated digital care coordination and scheduling solutions for health systems, today announced that Houston Methodist has selected Blockit's consumer scheduling, referral management and imaging scheduling platform to enable its highly ambitious digital access strategy.
eNewsChannels NEWS: -- M.G.A. Garage Door Repair Houston TX launched a complete set of garage door installation houston service for any type of garage door. Experienced and skilled technicians will handle the installation service.
eNewsChannels NEWS: -- M.G.A Garage Door Repair Dallas TX, one of the leading Dallas garage door companies, releases a 24/7 emergency garage door solutions. The company releases this program because a problem with a garage door happens anytime.