eNewsChannels NEWS: -- Artemetrx®, the industry's most preeminent platform for integrated drug cost management, is now even more robust with the launch of its new module, Artemetrx Extend™. With greater insights and analytics, Artemetrx Extend is a custom reporting tool that provides unparalleled data access through its user-friendly platform.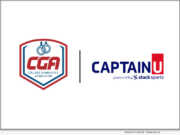 eNewsChannels NEWS: -- College Gymnastics Association (CGA) -the Gymnastics Organization that aims to grow the sport of Collegiate Men's Gymnastics - announced today a new partner in CaptainU, powered by Stack Sports, to help raise the profile of NCAA Men's Gymnastics and provide more opportunities at the Collegiate level.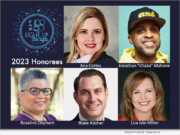 eNewsChannels NEWS: -- Seedling invites the Austin community to our 11th Annual Austin's Fab Five - Light Up the Night! Gala on the evening of Friday, April 14, 2023, at the Hyatt Regency Austin. Join us as we honor five true local heroes whose selfless devotion has left a profoundly positive impact in the lives of hundreds of Central Texas children.
eNewsChannels NEWS: -- Sexy Diva World, Inc. will host its inaugural Self-Love & Sisterhood Summit on February 3-5, 2023 at Margaritaville Lake Resort, Lake Conroe. Award-winning fitness competitor and 2 time NPC bodybuilding champion Charlene Taylor, the founder, owner, and CEO of Sexy Diva World, is proven to empower and inspire women to embrace self-love and sisterhood, take their power back, and unleash their "Sexy Diva."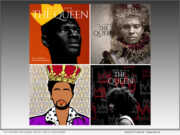 eNewsChannels NEWS: -- The Best Script Award - London selected "My Father The Queen" as the winner of the Best LGBT Screenplay during their Autumn 2022 competition. The screenplay was written by filmmaker Lisa N. Alexander, owner of PrettyWork Studios. It is her first feature work.
eNewsChannels NEWS: -- McCaw Property Management, a full-service management company providing professional property management services throughout Texas specializing in single-family rentals, today announced the anniversary of their following staff members.
eNewsChannels NEWS: -- In 2023, the HVAC industry is expected to experience major price increases in the production of new heating and cooling systems due to higher standards in SEER rating systems* taking effect in the new year. Consumers can benefit now by purchasing new HVAC systems before the close of 2022 while SEER standards remain at lower ratings, says CW Service Pros.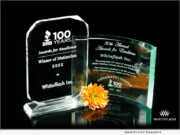 eNewsChannels NEWS: -- Whiteflash Ideal Diamonds and Fine Jewelry has received their highest honor to date from the Better Business Bureau as part of the BBB's 100 Year Centennial Celebration. The BBB recognized Whiteflash as one of a select group of companies who have been Winners of Distinction for more than 15 years in a row in the BBB's annual Awards for Excellence competition.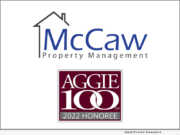 eNewsChannels NEWS: -- McCaw Property Management of Keller, Texas is among the top 100 companies from around the world selected for the 18th annual Aggie 100™ which honors the fastest-growing companies owned by former students of Texas A&M University. McCaw Property Management was recognized as number 58 with a compound annual growth rate of 49.87%.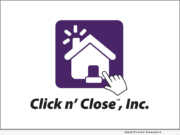 eNewsChannels NEWS: -- Click n' Close, a multi-state mortgage lender serving consumers and mortgage originators through its wholesale and correspondent channels, announces it has launched SmartBuy, a suite of loan programs designed to give low and moderate-income (LMI) homebuyers an advantage in today's heightened mortgage interest rate environment.