eNewsChannels NEWS: -- Capitol Fence, electric gates in Austin installers, shares the top reasons to install automatic gates at homes and residences. Electric gates can provide homeowners and businesses with security and safety. Electric gates are the perfect solution for residential and commercial fencing. They offer an affordable, functional, and secure solution for entrances or exits.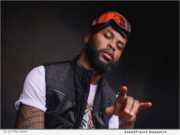 eNewsChannels NEWS: -- DJ Expression, also known as Peter O Okeke, has vowed to make a difference and to add value to the music industry by pushing the AfroBeat genre. Nigerian-born, this musical artist has developed a unique style where he's created a signature blend of mixes and sounds. Now, he's excited to announce a new mixtape to drop this week - "Traffic Light" (AFROBEAT Vol. 14).
eNewsChannels NEWS: -- Encore Green Environmental names Texas based G-Force to re-furbish the legacy Nomad water treatment technology units to become the improved NOMAD Excel™. Encore Green is an agriculture company dedicated to applying by-product water to beneficial use for agriculture and carbon sequestration.
eNewsChannels NEWS: -- Kalyagen is pleased to announce the successful product registration of STEMREGEN® in Spain. This announcement coincides with Christian Drapeau's, CEO and Chief Scientist of Kalyagen, trip to Madrid, Spain last week to speak at the IV Jornadas Internacionales Otto H. Warburg symposium at the NH Madrid Príncipe de Vergara.
eNewsChannels NEWS: -- Mid America Mortgage, Inc. (Mid America) announced today that three of its loan officers - Michael Bogar, DeAnna Morgan and Christine Pervan - have been included on the National Association of Minority Mortgage Bankers of America (NAMMBA) list of top 100 female and minority loan officers, measured by units.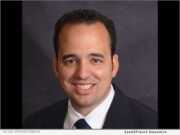 eNewsChannels NEWS: -- I am excited to announce my candidacy as a Republican in the 28th U.S. Congressional District of Texas. I'm running for Congress because I'm sick of illegal immigrants pouring into our country. I'm tired of the caravans swarming our border. I don't like illegal alien criminals putting my family or yours, at risk.
eNewsChannels NEWS: -- Mid America Mortgage, Inc. (Mid America) announced today that the company has donated $250,000 to Services of Hope, a 501(c)(3) organization in Dallas aimed at providing assistance and support for community needs that do not fit in a traditional category. Mid America's donation will be met by matching funds by the City of Dallas as part of the Driver of Poverty Grant - Barriers to Poverty.
eNewsChannels NEWS: -- Amarillo travelers will soon have extra options that feature the state capital as Southwest Airlines, in conjunction with Rick Husband Amarillo International Airport, has announced new daily non-stop service to Austin. The new expanded service to Austin begins March 10, 2022 to Austin Bergstrom International Airport.
eNewsChannels NEWS: -- The 2021 MUSE Awards programs are now officially closed now that winners have been announced. Taking in 4,876 entries from all over the world in both the MUSE Creative Awards and the MUSE Design Awards, the competition has demonstrated itself to be one of the leading programs in honoring excellent individuals in the creative and design fields.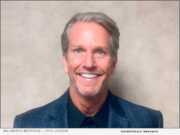 eNewsChannels NEWS: -- Mid America Mortgage, Inc. (Mid America) announced today that Pete Jackson has joined the company as a divisional director and Tim Frohock as a regional director. With more than 30 years of wholesale and correspondent lending experience, Jackson and Frohock will play a critical role in the continued growth and success of Mid America's wholesale/non-delegated correspondent lending channel.