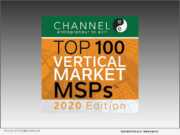 eNewsChannels NEWS: -- Texas Systems Group has been named to After Nines Inc.'s ChannelE2E Top 100 Vertical Market MSPs list and research for 2020. The annual list and research (hashtag: #Top100MSP) identify and honor the top 100 managed services providers (MSPs) in healthcare, legal, government, financial services, manufacturing and additional vertical markets.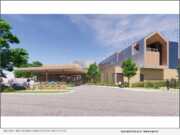 eNewsChannels NEWS: -- The City Council of Nassau Bay has granted the request for a Specific Use Permit to Moody Neurorehabilitation Institute at Space Park by unanimous vote on Monday evening. Moody Neurorehabilitation Institute (formerly known as Transitional Learning Center) is a respected leader in brain injury rehabilitation.
eNewsChannels NEWS: -- After much consultation with our health professionals including infectious disease doctors and pediatricians, with newly released Guidelines for Summer Camps from the Governor's Task Force, representatives from the CDC, and many families, Kidventure, has made the decision to open camp programs beginning June 1, 2020.
eNewsChannels NEWS: -- As many small businesses face uncertainty surrounding restructuring and are being forced into new operating paradigms like remote commerce, RevSherpas LLC aims to assist business owners by utilizing their deep experience in strategic customer relationship management ("CRM") and customer experience ("CX") transformation to deepen client loyalty and elevate business performance.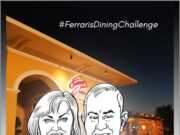 eNewsChannels NEWS: -- A smile is the best medicine. With Coronavirus presenting new challenges every day, smiles are welcome. Fortunately, Ferrari's Italian Villa wants to celebrate your great dining memories to remind everyone of their favorite restaurants.
eNewsChannels NEWS: -- Clean Air Dallas Pro, known among the Dallas community for providing excellent air duct cleaning services, is lending a helping hand to the homeowners in repairing as well as creating their crawl space. The duct cleaning Dallas business has found favour with the residents of Dallas and has been slowly crawling upwards to displace its nearest competitors.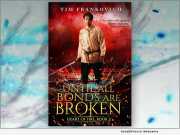 eNewsChannels NEWS: -- COVID-19 is keeping everyone at home and many people out of work. When Tim Frankovich's freelance work dried up, he turned to writing instead. Today, he announced publication of his second novel, "Until All Bonds Are Broken" (ISBN: 978-1733328524).
eNewsChannels NEWS: -- A new Dallas - Fort Worth based private investigations firm, Lynx Actual LLC, announced the completion of its first year of successful operations. Lynx brings a dynamic combination of executive management, operational expertise, and precise and timely action to every investigative assignment.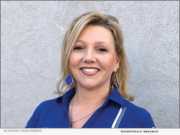 eNewsChannels NEWS: -- Autocraft Bodywerks, Austin's premier automotive collision repair center located at 5411 Wasson Rd, Austin, Texas, has opened a second location at 12131 Roxie Drive in North Austin, Autocraft Principal Chris Raeder announced today.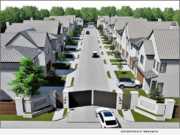 eNewsChannels NEWS: -- In uncertain times, Lou Olerio, President of Olerio Homes safely continues forward breaking ground on Modella Park, a gated neighborhood with 24 soft-contemporary patio homes.