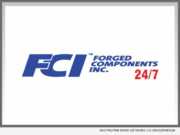 eNewsChannels NEWS: -- Forged Components Inc. (FCI) has released a sheet listing the benefits of getting ASME pressure vessel connections forging needs met by FCI. Why select us? Forged Components is one of the ASME pressure vessel connections manufacturing. What makes us so good at what we do?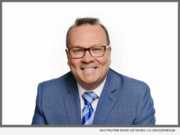 eNewsChannels NEWS: -- Mid America Mortgage, Inc. (Mid America) announced today that it has hired Kerry Webb as Executive Managing Director of Business Development. In this role, Webb will be responsible for recruiting, managing and motivating teams of mortgage professionals to meet and exceed productions goals that align with the overall company's strategic volume growth and profitability goals.
eNewsChannels NEWS: -- 4818 Records announced today that Texas based band, The McGrath Project is following up its last massively successful record which sold over 500,000 units worldwide with a new chart climber entitled, "Closet Full of Skeletons."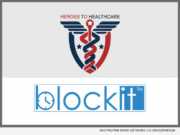 eNewsChannels NEWS: -- ImPowerQ Associates announced today that Blockit(R), a leading innovator in applying advanced technology to today's complex healthcare challenges, are joining the Heroes to Healthcare mission, a U.S. Department of Labor and VA approved national apprenticeship program focusing on addressing the high unemployment and underemployment rates among enlisted level veterans with healthcare occupational experience while in uniform.
eNewsChannels NEWS: -- Residential Capital Partners is pleased to announce the acquisition of 3L Finance. As a part of the acquisition, Residential Capital Partners is pleased to be the national hard money and rental finance lending partner to 2020 REI Group.
eNewsChannels NEWS: -- The Texas Mortgage Bankers Association (TMBA) announced the agenda for its annual convention to be held on April 28 - 30, 2019 in San Antonio at the Marriott Rivercenter hotel. More than 1,000 industry participants are expected to at attend, which consists of comedian Dennis Miller as the keynote address, a list of preeminent speakers, educational tracks, networking opportunities, trending insights and a diverse mix of exhibitors.
eNewsChannels NEWS: -- David Fleig, CEO of MorVest Capital, LLC, a financial services advisory firm specializing in mortgage banking liquidity and capital solutions, announces the addition of Managing Director Larry Charbonneau.
eNewsChannels NEWS: -- With over 10 years of experience, certified dog groomer Christin Boyte is bringing her family-owned mobile dog spa, Primped Pooches, to McKinney, Allen and Frisco, Texas.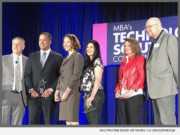 eNewsChannels NEWS: -- Mid America Mortgage, Inc. (Mid America) announced today that Mid America Chief Operating Officer Kara Lamphere was one of four mortgage technology innovators honored by the Mortgage Bankers Association (MBA) as a 2019 MBA Insights Tech All-Star. The award, now in its 18th year, recognizes "industry leaders who have made outstanding contributions in mortgage technology."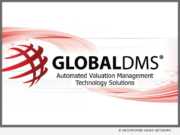 eNewsChannels NEWS: -- MBA's Technology Solutions Conference & Expo: Global DMS, a leading provider of cloud-based valuation management software, today announced the official rollout of SnapVal(TM), an automated solution that utilizes the property address to return a guaranteed price on any residential appraisal in the U.S.