eNewsChannels NEWS: -- The highly anticipated Second Edition of "Cinco de Mayo: What is Everybody Celebrating" (ISBN: 978-1792371936; Condesa Publications) by author Donald W Miles has been released. "Cinco de Mayo: What is Everybody Celebrating" is an informative high school and college level text about the history of Cinco de Mayo.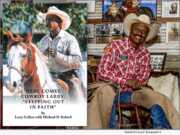 eNewsChannels NEWS: -- "HERE COMES COWBOY LARRY, STEPPING OUT IN FAITH" (ISBN 978-1667838816) is the biographical story of Larry Callies in his own words, he dreamt from the age of ten of becoming a Cowboy; and his spiritual journey as man of color to the founding of the First Museum honoring the long history of the Black Cowboy Heritage.
eNewsChannels NEWS: -- Mid America Mortgage, Inc. (Mid America) announced today that Gary D. McKiddy has been promoted from Chief Risk Officer to Chief Financial Officer. In this new role, McKiddy will manage financial operations and strategy as Mid America Mortgage continues to refine its operations and drive business growth through recent product line additions, such as its correspondent down payment assistance (DPA) program.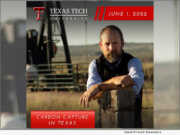 eNewsChannels NEWS: -- U.S. Carbon Capture announces that Director of Land Jonathan R. Grammer will speak on the campus of Texas Tech University June 1 on the growing business of Carbon Capture in the State of Texas. The engagement, part of a larger convention addressing the state's energy grid, comes just months after Exxon Mobil announced its estimates of a foreseeable $4.5 trillion market for carbon capture and storage by 2050 as companies race to achieve net-zero.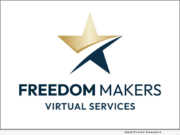 eNewsChannels NEWS: -- Freedom Makers, a leading military spouse virtual assistant services agency, has announced that it will begin operating under a new name - Freedom Makers Virtual Services (FMVS). This name change goes into effect immediately and better reflects the company's comprehensive service offerings. A fresh new logo accompanies the name change too.
eNewsChannels NEWS: -- KIS Technologies, LLC, a leading provider of kiosks, ticketing and parking technology, announces a new partnership with Payfactory. The collaboration meets KIS Technologies' goals to accelerate the payment process, expedite onboarding and offer a higher level of service to clients.
eNewsChannels NEWS: -- Zeteo Biomedical LLC announced today the availability of the ZEOx1 OrionMRQ™ nasal drug and vaccine delivery device. Zeteo's latest innovative delivery device provides pharmaceutical and biotech companies developing drugs, peptides, proteins, monoclonal antibodies and vaccines with precise, metered unit dose systemic delivery via the nasal route.
eNewsChannels NEWS: -- Kalyagen® is pleased to announce that it will be attending the Fort Lauderdale Open as part of its sponsorship of golf professional Jerrel Gill. The Open will be hosted at the Fort Lauderdale Country Club on May 2-3, 2022.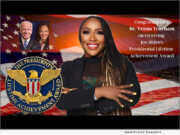 eNewsChannels NEWS: -- Honoring her remarkable leadership and service, Dr. Velma Trayham was recently awarded the Presidential Lifetime Achievement Award by President Joe Biden. The annual awards honor a select few who "exhibit outstanding character, work ethic and dedication to their communities." Dr. Trayham is the CEO of Thinkzilla Consulting.
eNewsChannels NEWS: -- Kalyagen is pleased to announce that it will be attending and hosting a booth (#121) at the upcoming Paleo f(x)™ 2022 conference to be held in Austin on April 29 - May 1. STEMREGEN® is a unique and patent-pending blend of proprietary plant-based extracts documented to increase the number of circulating stem cells by stimulating Endogenous Stem Cell Mobilization (ESCM).