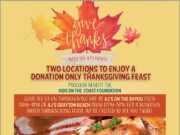 eNewsChannels NEWS: -- For the sixth year, AJ's on the Bayou, will host a free Thanksgiving Day meal from 11 a.m. till 4 p.m. Last year, the waterfront restaurant served close to 1,000 meals. "We open up our doors to everyone, to ensure that no one is alone or hungry for the holiday," says Keith Waters, Director of Operations for AJ's.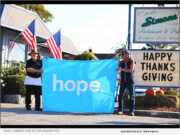 eNewsChannels NEWS: -- This Thanksgiving, Gary Simons of Simply Simons restaurant in Swansea, MA, and Peter Moubayed, owner of NorthEast Fleece in Fall River, MA, will deliver homemade hot turkey dinners, warm fleece blankets and a much-needed message of hope.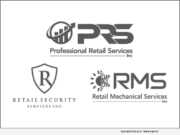 eNewsChannels NEWS: -- Professional Retail Services (PRS), Retail Security Services (RSS), and Retail Mechanical Services (RMS) are affiliated national facility service companies based in Long Island. The three entities have teamed up for the fourth year in a row to honor their tradition of giving back to the community.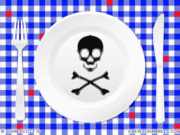 OPINION: Ahhh! The aroma is so mouth-watering that you can almost taste the delicacies being created in the kitchen. Thanksgiving dinner is a cherished family tradition full of good times and good food -- but often spoiled by your weird uncle spouting crap he heard on the Fox Fake News channel.
HIGHLANDS, N.C. /eNewsChannels/ -- NEWS: Individuals of any age who have recently lost a loved one may find Thursday's ritual of Thanksgiving and the onslaught of the holiday season to be constant reminders of their loss. 'In order to cope, it's important to meet grief where it is,' says expert Michael Lee, a chaplain and grief counselor with the western North Carolina offices of Four Seasons Compassion for Life.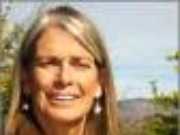 eNewsChannels COLUMN: The following are my personal observations after 12 years of in-depth study of the Mayflower Pilgrims, a 20-year extensive involvement with visionary...