eNewsChannels NEWS: -- Treadstone 71, the leading cyber and threat intelligence tradecraft company, today announced the availability of a new offering: Cyber Intelligence Lifecycle. The new module will enable teams to organize their cyber threat intelligence program, publish their strategic plans, build stakeholder models, establish collection plans, rate and verify data and sources, use structured techniques, and prepare for analytic writing peer reviews.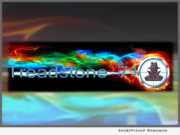 eNewsChannels NEWS: -- Treadstone 71 announced today a revolutionary new model for building cyber intelligence programs while certifying staff. The Cyber Intelligence 12-Month Online Subscription Program guides organizations in their intelligence program build through online lectures, demonstrations, and templates covering the intelligence life-cycle and beyond.
BOSTON, Mass. /eNewsChannels/ -- Treadstone 71 announced today that Jeff Bardin, Treadstone's Chief Intelligence Officer, has been selected to deliver Open Source Intelligence (OSINT) training at all 2012 SecureWorld Expo conferences. Bardin will teach 'Introduction to OSINT' starting on March 28 in Boston.