Home
Tags
Veterinary, Animals, Pets and Zoos
Tag: Veterinary, Animals, Pets and Zoos
HAMPTON, N.H. /eNewsChannels/ -- The Project Pawsitive Foundation (www.projectpawsitive.com), a 501(c)3 non-profit dedicated to renovating animal rescues and shelters in need, has selected the Salem Animal Rescue League in Salem, New Hampshire as the team's fifth animal shelter makeover. The project begins on Friday, September 14.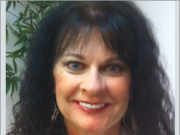 ARDMORE, Pa. /eNewsChannels/ -- Philadelphia area veterinarian, Dr. Shelby Neely of Ask The Cat Doctor, will appear on the women's one-hour morning show, The Balancing Act, on Lifetime Television June 12 and 13, 2012 to discuss the important, but often overlooked, topic of grooming your pets at home. Known as 'The Cat Doctor' for both her feline only veterinary practice on the Philadelphia Main Line and for her award-winning website AskTheCatDoctor.
NEPTUNE CITY, N.J. /eNewsChannels/ -- Leave it to Nylabone(R), the makers of safe, healthy chews since 1955, to combine a dog's two favorite pastimes - playing and eating - into one great new product line: Romp'n Chomp(TM) Treat Toys. The new line, available in pet specialty stores this spring, makes treats last longer while keeping dogs entertained and promoting safe, healthy chewing. Nylabone is a subsidiary of Central Garden & Pet Company (NASDAQ : CENT).
LOS ANGELES, Calif. /eNewsChannels/ -- Eswan Flores wanted to give back to the non-profit organization, FixNation, that worked to control the cat population at the Los Alamitos Race Course where he began his horse-racing career so he decided to sponsor them.
NEPTUNE CITY, N.J. /eNewsChannels/ -- Consumers in the Southeast United States are the first in the country to gobble up the new, all-natural GRAIN-FREE DOG BISCUITS from Nylabone, the makers of safe, healthy chews since 1955. Nylabone has partnered with Costco Warehouses from Florida to North Carolina and Tennessee to market the new treats on a first-come, first-served limited basis.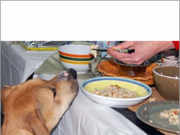 SEATTLE, Wash. /eNewsChannels/ -- Pet owners can attend Woofstock 2011 next month, where Santa photos and a Silent Auction fund raiser for PAWS will be among the attractions. Smiley Dog, the local pet food delivery service, announced the event which will also feature a pet food bank, local pet vendors, free nail trims, pet massages, and healthy pet foods.
MONTEREY, Calif. /eNewsChannels/ -- The Otter Project today announces that the U.S. Fish and Wildlife Service (USFWS) will be conducting public hearings regarding the failed 'No-Otter' Zone in Ventura, Santa Barbara and Santa Cruz, California, on September 27, October 4 and October 6, 2011 respectively.
LA MESA, Calif. /eNewsChannels/ -- According to LegalizeFerrets.org, the Department of Fish and Game has put impossible restrictions on the ferret legalization process. 'We're going by the book - but they're ripping pages out from under us. Would California tolerate that behavior from any other Department?' says Pat Wright, of LegalizeFerrets.
OLD SAYBROOK, Conn. /eNewsChannels/ -- The Turtle Conservation Project (TCP) wants your turtle pictures. 'With so many people able to send an image right from their cell phone, we can quickly tell them which of Connecticut's nine turtle species they have encountered,' said TCP's Chuck Landrey.
DALLAS, Texas /eNewsChannels/ -- A collective group of animal organizations - Animal Owners Association of Texas, Professional Canine Breeder Association, East Texas Dog Lovers and individuals - have come together to stand against a bill that they say is unconscionable.