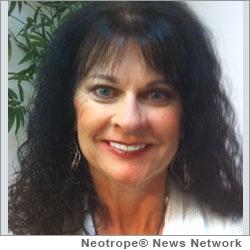 ARDMORE, Pa. /eNewsChannels/ — Philadelphia area veterinarian, Dr. Shelby Neely of Ask The Cat Doctor, will appear on the women's one-hour morning show, The Balancing Act, on Lifetime Television June 12 and 13, 2012 to discuss the important, but often overlooked, topic of grooming your pets at home. Known as "The Cat Doctor" for both her feline only veterinary practice on the Philadelphia Main Line and for her award-winning website AskTheCatDoctor.com, Dr. Neely's knowledge and experience on the subject is invaluable.
The special television series highlights the unique FURminator de-shedding tool and the company's other professionally designed, in-home grooming products. The first segment, airing on June 12, 2012, discusses the treatment of allergies to pets. By reducing excess shedding through proper pet grooming techniques, allergic pet owners can live comfortably with pets.
In an article discussing the topic, Dr. Neely wrote: "Many cat owners with an allergy to cats do not follow their dermatologist's orders when told to get rid of the cat. They would rather suffer with their allergies than give up their pet. Having witnessed these allergic owners continue to live with their pets, I have come to know that there are measures a pet parent can take to live happily and comfortably with their pet."
The second segment, airing June 13, 2012, focuses on preventing, instead of treating, cat hairballs. Dr. Neely visits a Florida animal shelter and describes hairballs as not only messy and unsightly, but potentially dangerous for your cat.
As she explained in an article for the Cat Fancier's Association newsletter, cat hairballs are a serious matter: "If you have ever seen a cat trying to bring up a hairball, you know how alarming the sight can be. The truth is that hairballs make your cat uncomfortable and can lead to problems such as vomiting, constipation or, even worse, an intestinal obstruction that requires surgery for hairballs that are too large to pass through stool or vomit."
To learn more about treating pet allergies and preventing hairballs, check your local listings and tune in June 12 and 13, 2012 at 7 a.m. (EDT) for this one-of-a-kind series featuring Dr. Shelby Neely, The Cat Doctor, on The Balancing Act airing on Lifetime Television. It's a must-see for pet parents everywhere who want to live in harmony with their pets.
About Dr. Shelby Neely:
Cat parents throughout the Philadelphia area have known Dr. Shelby Neely for over 20 years as their trusted feline veterinarian. She has owned a cats-only veterinary practice in the Philadelphia Main Line Suburbs since graduating from the University of Pennsylvania School of Veterinary Medicine.
Dr. Neely is also the writer, editor and webmaster of AskTheCatDoctor.com which provides over 1,000 pages of information on cat health, including answers to readers' questions. Written exclusively by Dr. Neely and awarded the Readers' Choice Award for Best Cat Health Website 2012, the site covers feline illnesses, symptoms, and cat behavior and is read by cat lovers in over 150 countries. She also publishes 5 other websites, and her highly anticipated book providing a complete guide to cat health will be published later this year, along with a memoir she is co-authoring with her daughter.
In addition, Dr. Neely is a guest blogger for PetTravelExperts.com, an on-air specialist for FURminator, Inc., a founding member of Nutro Knowledge Network, and the author of numerous articles for other websites, newspapers and magazines.
Follow Ask The Cat Doctor on Facebook (http://www.facebook.com/askthecatdoctor1) and on Twitter (http://www.twitter.com/askthecatdoctor). For interview requests, speaking engagements, or other press- and media-related inquiries, please contact the media relations team at press@askthecatdoctor.com or visit .
About FURminator:
Founded in 2002, FURminator Inc. enhances relationships between pet owners and their pets with effective and easy-to-use pet grooming products. Sold at national pet retailers, the company's products are available to consumers nationwide and distributed through professional pet groomers, veterinary practices and rescue organizations and online or through professional and consumer catalogs. For more information, visit http://www.furminator.com.
About The Balancing Act on Lifetime Television:
"The Balancing Act" is America's only one-hour morning show that is about women, for women, and trusted by women. The show includes entertaining and educational segments, geared toward women that want a fun show that provides real advice that will help them and their families. Topics include health, family, finances, travel, pets, cuisine, beauty and fashion, and the environment. For more information, visit http://www.thebalancingact.com.
Copyright © 2012 Neotrope® News Network – all rights reserved.