Home
Tags
Video News Releases
Tag: Video News Releases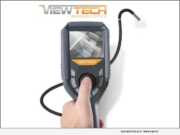 eNewsChannels NEWS: -- ViewTech Borescopes continues to be the recommended and preferred nondestructive testing (NDT) visual inspection tool utilized across North America with their VJ-3 video borescope. With thousands of users relying on their VJ-3 to improve maintenance, inspection and repair processes, two of ViewTech's newest clients include a semiconductor company and a marine transportation company.
eNewsChannels NEWS: -- The United States Army Tank-automotive and Armaments Command (TACOM) commends Gordon Brush for the development of a "Chamber Brush" that cleans the main gun on the Abrams Tank, saving the Army $1.5 billion.
eNewsChannels NEWS: -- Individuals who are living with a terminal illness and the people who love them can now deeply transform their shared experience of the dying process, thanks to a new book released today by author Melody LeBaron, "Transforming Death: Creating Sacred Space for the Dying" (ISBN: 978-1733477123).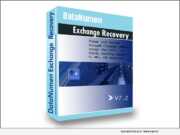 eNewsChannels NEWS: -- DataNumen releases a new major update for its Exchange OST Recovery tool. With the new version the software once again proves its status of one of the most efficient recovery tools for Microsoft Exchange Server on the market with its nearly 97% successful recovery rate.
eNewsChannels NEWS: -- "Through It All I'm Still Standing" (ISBN: 978-1735052519) is the first book from the talented writer and publisher Towanna Hogue as she shares her personal experiences surviving several challenges, including marriage, divorce, cancer, and starting over with readers worldwide.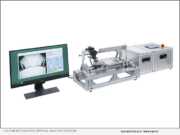 eNewsChannels NEWS: -- Bayflex Solutions announces that YUASA Systems, the leading provider of endurance test systems for displays and flexible electronics, will demonstrate new solutions for flexible display testing at the Society for Information Display (SID) Display Week, taking place virtually August 3-7, 2020.
eNewsChannels NEWS: -- PILLARZ LLC, a leading K-6 online educator, announced today its "Friends & Family" program., providing parents the opportunity to enroll their child in any PILLARZ educational program for a month and receive a 50% discount for a sibling or friend.
eNewsChannels NEWS: -- The alluring beauty of classic automobiles is the subject of short videos by television camera-crane specialist Howard Heitner, launching as Classic Car Video. The series starts with heavyweights of classic car subculture: A rare '69 Corvette; and the celebrated '64.5 Original Mustang.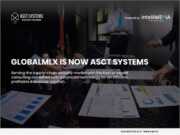 eNewsChannels NEWS: -- IntelliMedia Networks Inc., a leading provider of streaming media distribution and immersive training technology, acquired GlobalMLX, a Canadian supply-chain security training and certification consulting firm for an undisclosed amount.
eNewsChannels NEWS: -- Nashville singer and songwriter Brina Kay released the music video for her single "Heat of the Moment" at midnight on July 10, 2020. The video was filmed last year in the city of Chicago and was directed by Joshua Lockhart of J. Lockhart media.