Home
Tags
Video News Releases
Tag: Video News Releases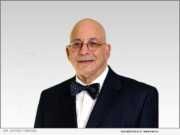 eNewsChannels NEWS: -- For more than 20 Years, Dr. Jeffrey Freiden has provided pre-sentence and post-sentence evaluations for defense attorneys and their clients. Dr. Freiden is also an expert in courtroom testimony and has been engaged by numerous law firms in multiple states.
eNewsChannels NEWS: -- Amid the Coronavirus lockdown, award-winning, critically acclaimed indie music star Luanne Hunt decided to use her free time to tap into her creativity and write the Top 40 Gospel/Inspirational hit "We Rise," a song the Hollywood Digest calls an "anthem for our times."
eNewsChannels NEWS: -- After much consultation with our health professionals including infectious disease doctors and pediatricians, with newly released Guidelines for Summer Camps from the Governor's Task Force, representatives from the CDC, and many families, Kidventure, has made the decision to open camp programs beginning June 1, 2020.
eNewsChannels NEWS: -- From mixing songs on his YouTube podcast, Artsy Radio, to writing self-help books like Artsy Life and designing the Artsy Classic I sneaker, Tev Hemmans is determined to empower creatives through the actions of his own creative projects.
eNewsChannels NEWS: -- The California Bluegrass Association (CBA) has announced the launch of Turn Your Radio OnLINE, a webcast series starting Saturday, May 23, 2020 at 6 p.m. Pacific Time, and continuing each Saturday through June 20. This new online music event is inspired by the CBA's annual Father's Day Festival, held in Grass Valley, California, since 1975.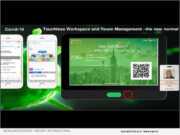 eNewsChannels NEWS: -- To meet the changing work dynamic brought on by the COVID-19 pandemic, ResourceXpress Inc. has announced a major upgrade to its flagship ResourceXpress Workspace and Conference Room booking solution to enable touchless booking, social distancing and support for safety restrictions in office hot desk or hoteling workspaces and conference rooms.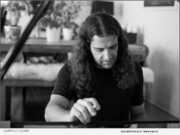 eNewsChannels NEWS: -- With lyrics inspired by famed poet, Lord Byron, Gabriele Ciampi's, "She Walks in Beauty" was composed and orchestrated by him to pay tribute to the heroes on the frontline of the current pandemic. This eloquent music video serves as a glimmer of light at the end of the tunnel with the promise of a return to normal. The video and song will be released, worldwide, on May 15 by Universal Music Group.
eNewsChannels NEWS: -- Awarded psychological thriller/horror film "Face Of Evil" (F.O.E.), produced by V-Movie Productions, turns out prophetic and realistic once again. Topical for the latest mass shootings afflicting our country, the movie is hot again for the recent pandemic outbreak of Corona Virus afflicting the world. A killer soundtrack wraps up the picture.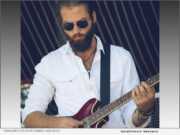 eNewsChannels NEWS: -- The International Forgiveness Institute (IFI) announced today that University of Wisconsin-Madison psychologist Robert Enright, Ph.D., has teamed up with acclaimed songwriter-performer Sam Ness to produce a "therapeutic music-discussion video" for adults who are struggling with the anguish created by the coronavirus lockdown.
eNewsChannels NEWS: -- It's been a trying time for everyone during the Coronavirus pandemic, but the Spodak Dental Group (SDG) team is reopening their doors to provide needed dental care to their community members. The SDG team will begin seeing all current and future patients for emergency and routine dental procedures starting Monday, May 11.