Home
Tags
Video News Releases
Tag: Video News Releases
eNewsChannels NEWS: -- The Lowell Chamber Orchestra is proud to present "LCO Pride: A Rainbow of Repertoire" on Sunday, June 5, 2022 at Middlesex Community College in Lowell, Massachusetts. This chamber concert will celebrate Pride Month by showcasing LGBTQ+ composers from the Lowell area and around the world.
eNewsChannels NEWS: -- In honor of International Day of Light, the Scientology Network features the impact of light on the work of artists featured in three episodes of the original series "Meet a Scientologist." UNESCO, the United Nations Educational, Scientific and Cultural Organization, sets aside May 16 as International Day of Light.
eNewsChannels NEWS: -- An important milestone for promoting lightning safety across Africa occurred with the February 2022 signing of a Memorandum of Understanding between the US and Uganda-based African Centers for Lightning and Electromagnetics Network (ACLENet) and the Office of the Prime Minister (OPM) of Uganda. This MoU was piloted and promoted by the Ministry of Relief, Disaster Preparedness, and Refugees (MoRDP'R) within the Prime Minister's Office.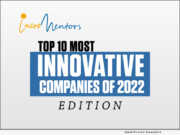 eNewsChannels NEWS: -- Incrementors has been featured as the Most Innovative Companies in 2022 by popular magazine Industry Era Review. Incrementors has been awarded this title for their persistent work in the field of innovative technologies such as Voice Search SEO, AI and Metaverse marketing.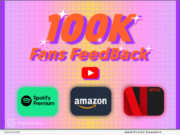 eNewsChannels NEWS: -- Tenorshare, a leading software company, has recently announced that it is celebrating its 100K subscribers on YouTube. Tenorshare will offer some prizes, including: $100 Amazon Gift Card, $30 Spotify gift card, and $25 Netflix or Hulu gift cards. From now until May 18, 2022, everyone must grab the opportunity!
eNewsChannels NEWS: -- Seven-year-old author, Sammy Wallace, will release his debut rhyming children's picture book, "I Slept in My Bed Last Night" (ISBN 979-8985784404; WF Publications), on May 2, 2022, in conjunction with Children's Book Week.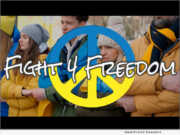 eNewsChannels NEWS: -- Talented singer-songwriter Clay Joule's and Fight 4 Freedom's latest single "O'Dream," is set to premiere on April 28, 2022 alongside a heartwarming music video. Brought to you by Truwan Records, the single touches on the on-going war taking place in Ukraine and carries themes of peace prevailing through hard times.
eNewsChannels NEWS: -- 72 years ago, an article in Astounding Science Fiction hit the newsstands in April and set the stage for the explosive launch of "Dianetics: The Modern Science of Mental Health," which rolled out in May.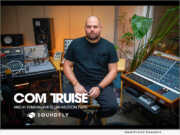 eNewsChannels NEWS: -- Online music school Soundfly has teamed up with dynamic producer Seth Haley, more popularly known as Com Truise, to release a new course on creating sci-fi-inspired electronic music. "Com Truise: Mid-Fi Synthwave Slow-Motion Funk" is available today as part of Soundfly's premium course subscription program, where students get unlimited access to a full library of creative music courses.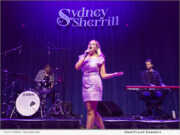 eNewsChannels NEWS: -- Sydney Sherrill, 17-year-old emerging pop artist, premieres live performance video for new single "Vice" and announces $5,000 raised during the performance for Shatterproof, a national non-profit determined to end the stigma of addiction in the U.S.