Home
Tags
Video News Releases
Tag: Video News Releases
eNewsChannels NEWS: -- Debra Johnston of Berkshire Hathaway HomeServices Georgia Properties presents Georgia's best custom masterpiece estate offered for $15.5 Million. For the epitome of sprawling sophistication, indulgent luxury, and decadent opulence there is none that rival this exceptional Atlanta estate.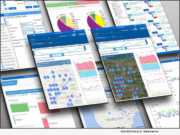 eNewsChannels NEWS: -- EnHelix's EnHelix ETRM has emerged among the Leading Innovators in Oil & Gas Artificial Intelligence Analytics Software for 2019. The announcement was made known in an announcement sent to EnHelix Marketing Director Jen Wang by Wealth & Finance International.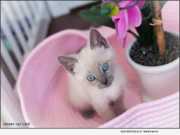 eNewsChannels NEWS: -- Small Lives Matter Kitten Rescue Inc., a nonprofit 501(c)(3) organization specializing in saving sick and orphaned kittens, announces that they are partnering with Whiskers Cafe, LLC and Bold Bean Coffee Roasters to open Frisky Cat Cafe at 1092 S. Ponce De Leon Blvd. in St. Augustine, Florida. It's a first-of-its-kind cat cafe, combining a coffee beverage cafe with a cat lounge.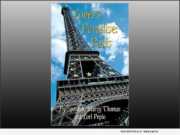 eNewsChannels NEWS: -- With Valentine's Day around the corner, how does a romantic trip to Paris with your lover sound? If the bank account isn't quite up to that dream getaway, YourNovel.com offers an armchair escape to the City of Love, where you and your sweetheart become the hero and heroine of your own personalized romance novel.
eNewsChannels NEWS: -- Producer/Director Victoria Marie of "Gray is The New Blonde," an award-winning and inspiring documentary about the outdated views and attitudes towards women with gray hair has perfectly captured the current zeitgeist of women worldwide owning their beautiful gray hair. The movie, which has already won 3 awards, will have its world premiere on Jan. 23, 2020 in Los Angeles, California.
eNewsChannels NEWS: -- Not all environments are created equal. Some environments are designed to limit. Some environments are designed for growth. The verdict is in: Jordan Etem and his network (Jordan Etem Networks) is meant for the latter, for growth environments.
eNewsChannels NEWS: -- When Hurricane Dorian devastated the Bahamas, it destroyed thousands of lives and over 13,000 homes were lost. The region continues to be in the midst of a humanitarian crisis and thousands from Great Abaco are still displaced and struggling for shelter. Dayna's iCare Foundation, a 501(c)(3), is working to help solve the housing problem with its partner, TinyLux Homes.
eNewsChannels NEWS: -- As we reign in the end of 2019, many are reflecting back to their achievements within this year. Without a doubt, this past year the religious realm has seen progressive developments however, none has made such achievements as Shincheonji Church of Jesus.
eNewsChannels NEWS: -- To provide support to young athletes in the Dallas-Fort Worth Metroplex, Whataburger announced a three-year, $100,000 partnership with Drive Nation Sports. The partnership kicked off with a check presentation on Wednesday, Dec. 11.
eNewsChannels NEWS: -- Ball Drop Show at Bobby Van's Times Square announces its annual New Year's Eve gala celebration with a show featuring Cirque inspired performers and a world-class view of the iconic Times Square Ball Drop in New York City, including a four-course meal, a premium open bar with champagne toast and exclusive admission to the Ball Drop After Party to follow.