Home
Tags
Video News Releases
Tag: Video News Releases
eNewsChannels NEWS: -- Professionals Guild today announced a Huge East Bay New Year's Eve Party for singles and couples at the San Ramon Marriott Grand Ballroom to welcome 2019. The party includes a live band, the Groove Doctors in the Grand Ballroom, DJ, Mike Westerman in a smaller ballroom, a big balloon drop at midnight and more.
eNewsChannels NEWS: -- Rock The Score ("RTS," a privately held corporation) is a new company with a new concept. RTS reports data to the credit bureaus that traditionally does not get reported through normal channels. This provides information, data and clarity to end users such as mortgage lenders, banks, insurance providers and many more.
eNewsChannels NEWS: -- Nations Valuation Services (NVS), the appraisal services division of the Nations Companies, today announced the integration of appraisal management software from Anow with NVS' proprietary management system, AppraisalTRAX(TM).
eNewsChannels NEWS: -- DAPA Products, manufacturer of upholstery and fenestration products, shares ideas on how to take upholstered furniture and furnishings to the next level with welt cords. DAPA Products innovated the industry with the launch of Foam Welt Cord and Foam Screen Spline, which reduced the incidents of carpal tunnel syndrome in workers who installed screen spline in windows and doors.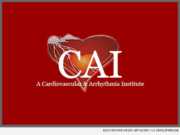 eNewsChannels NEWS: -- C.A.I., A Cardiovascular and Arrhythmia Institute cardiology clinic in Mesa, Arizona shares tips to recognize warning signs when it's time to see a cardiologist. Approximately one in four individuals die from heart disease each year in the US, with coronary heart disease being the most common.
eNewsChannels NEWS: -- Jonathan Spencer Properties has announced a rare opportunity to own an oceanfront slice of heaven in sought-after Carmel Meadows. To live in Carmel Meadows is to live in arguably one of the most gorgeous and glorious places imaginable. At over 4,200 square feet, this 5-bedroom and 3.5 bath property offers a beautiful canvas for the next owner to create a showpiece refuge in an exquisite setting that captures the senses and inspires the mind.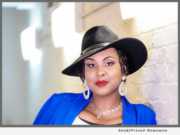 eNewsChannels NEWS: -- One inspired night in 2015, singer-songwriter Kea Michaels sat down to write a poem like a lullaby entitled "I Love You" for one of her daughters...heartfelt prose enriched with motherly adoration. She later turned that poem into a song thinking about an older daughter that had been battling, since birth, kidney hydronephrosis. KEA thought she was about to lose her to the debilitating disorder.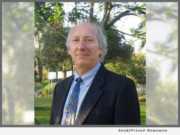 eNewsChannels NEWS: -- Robert Golan, PC, a worker's compensation lawyer serving the areas of Long Island, Nassau County, Queens and Suffolk County, recently settled a $250,000 case for a union carpenter who hurt his back at work in 2016. A misunderstanding over the definition of "work" caused the Judge to suspend the $800 per week monetary benefits to that worker and his family.
eNewsChannels NEWS: -- Donald Eugene Lowe respects politics. He was a 2016 presidential candidate, but this time around he's hoping to run on the Democratic ticket. He considers himself a "man of the people," not "for the people" and believes he's "a better choice."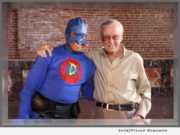 eNewsChannels NEWS: -- An evening of celebration will mark the 20th anniversary for DangerMan, America's Real Life Urban Super Hero at the Third Annual 2018 DangerMan Hero Awards, taking place on Saturday, December 8 at the California African American Museum (CAAM). During the affair, DangerMan will pay homage to his friend and recently departed mentor, comic book legend, Stan Lee.