Home
Tags
Video News Releases
Tag: Video News Releases
eNewsChannels NEWS: -- Vape Detector, a Californian brand, has announced the launch of its line of Vape Detectors for schools, hotels, businesses, and parents. The growing popularity of vaping among young people has made it increasingly difficult for schools and workplaces to enforce policies against it. Vape Detector™ is a trademarked brand of Forensics Detectors which is a leading gas detection company located in Los Angeles, California.
eNewsChannels NEWS: -- For the anniversary of the dedication of the new Church of Scientology Melbourne by Scientology ecclesiastical leader Mr. David Miscavige in 2011, all are invited to learn more about the Church, its staff, and the unique character of one of the world's premiere cities by watching Destination: Scientology--Melbourne on the Scientology Network.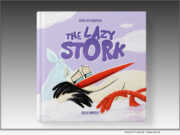 eNewsChannels NEWS: -- Diana Aleksandrova has always wanted to be a mom, but after years of trying to become pregnant, that dream hasn't come true yet. Inspired by her struggles and the legend about the storks bringing the babies, she writes "The Lazy Stork" (ISBN: 978-1953118264; May 2023; Dedoni).
eNewsChannels NEWS: -- Pittsburgh Internet Consulting announced today that it has rebranded to effectively align with its core mission as a growth-oriented marketing agency. The company's name is now PIC, and its new logo and messaging reflect a dedication to PIC's creative and value-based Walk With You Marketing™ approach.
eNewsChannels NEWS: -- Thirteen years ago, Nina G made her debut as the first stuttering female comedian. Since then, she's challenged the status quo of how people who stutter are perceived - onstage and off. So, in an industry that lacks speech diversity, Nina G's unique voice will record both her first solo comedy album and comedy special on March 9, 2023 at the Alameda Comedy Club located in her hometown. The album is projected to come out later in the spring on the Punchline Records label with the comedy special to follow.
eNewsChannels NEWS: -- It is challenging for smartphone users who've bought a new iPhone to move LINE chat history from Android to iPhone. That is right on point, though, as LINE offers no solution to make it easier for users to transfer LINE from Android to iPhone. As hard as it sounds, it's not impossible, as shown by the Tenorshare iCareFone for LINE, an effective program to provide easy Android to iOS LINE transfer.
eNewsChannels NEWS: -- Linbrook Press announces a new novel, "The American Outsider" (ISBN: 978-0977978038), authored by Homa Pourasgari, scheduled to be released January 23, 2023. It's a story about the inhumane slaughter and torture of dolphins in Taiji, Japan, and addresses the complex nature of the Japanese culture. It's written for anyone who cares about animal welfare and who hopes to make a difference.
eNewsChannels NEWS: -- BlueStone Advisors, a specialty commercial insurance brokerage firm, announced today the launch of their BlueStone Lithium-Ion Battery Captive to help advanced battery companies manage their insurance costs and offer a broader policy with comprehensive and consistent coverage terms.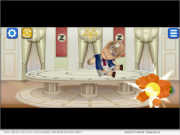 eNewsChannels NEWS: -- "Kick the Pu" (aka "Kick the Invader"), a brand-new stress relieving adventure game, is now available in mobile application stores from PRICERA DMCC. Players could make good use of the game, as it may help them blow off steam and release their negative emotions in a playful manner by beating up, firing a Javelin, or throwing a hand grenade at one of the world's biggest anti-heroes and invaders.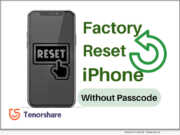 eNewsChannels NEWS: -- How do I factory reset my iPhone without passcode? Many iPhone users ask this common question when they have to factory reset their phone and don't remember its password. Luckily there is a way out of this predicament with an iPhone password unlocker solution, called Tenorshare 4uKey. Curious to know when and how Tenorshare 4uKey can iPhone factory reset without passcode? Let's find out.