Home
Tags
Wisconsin Business
Tag: Wisconsin Business
eNewsChannels NEWS: -- Superior Fresh, America's first land-based Atlantic salmon farm, is pleased to announce three new, coast-to-coast ways to enjoy their heart-smart Atlantic salmon. Retail-ready frozen premium fillets, burgers, and dips are now available nationwide at select retailers and online.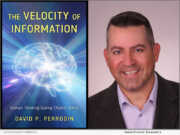 eNewsChannels NEWS: -- "The Velocity of Information - Human Thinking During Chaotic Times" (ISBN: 978-1475865455), authored by David P. Perrodin, Ph.D., and published by Rowman & Littlefield, rigorously clarifies and deepens how we think about societal human behavior and mental health during days, weeks, months, or even years of chaos. This is an invigorating scholarly work for all audiences.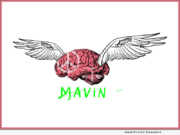 eNewsChannels NEWS: -- Today, a Wisconsin startup, 3oi LLC announces the launch of the Mavin App, a mental health app to help the world conquer mental health in addition to supporting and educating the masses. Furthermore, the 3oi team is also proud to publicize that we are onboarding participants to the Conscious Venture Lab Cohort 8 Accelerator program.
eNewsChannels NEWS: -- After getting a degree in English from UW-Madison and debuting her fiction in The Onion, author S. K. Kruse found herself on a twenty-five-year sabbatical to raise eleven children, while also managing a non-profit and writing a rock opera in her spare time. Now down to the last three teenagers, Kruse has spent the last five years gestating two novels and a brood of short stories, fifteen of which appear in her first published book, "Tales From the Liminal" (ISBN 978-1944521158, Deuxmers), available for sale on Amazon on October 12, 2021.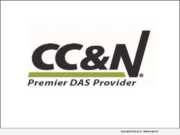 eNewsChannels NEWS: -- CC&N, a leader in the wired and wireless network infrastructure required for today's latest technologies, is launching a distinctive brand to emphasize their leadership in the world of Distributed Antenna System (DAS) solutions.
eNewsChannels NEWS: -- AMI Expeditionary Healthcare along with three partnering organizations - the University of Wisconsin - La Crosse, the Department of Health Services and the La Crosse County Health Department - welcomed Rep. Ron Kind, on March 23, as he toured a COVID-19 vaccination site that has distributed more than 2,000 doses since its opening on March 9.
eNewsChannels NEWS: -- Kids Read Now is excited to partner with the School District of Reedsburg and the School District of Niagara to mail books directly to their students' homes over the summer. The School District of Reedsburg and the School District of Niagara are the first school districts in Wisconsin to partner with Kids Read Now.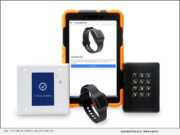 eNewsChannels NEWS: -- JNL Technologies, maker of Quantum nurse call, wander management, and access control systems, is now shipping Quantum SA, a standalone wander management system. Using the same proven Bluetooth technology as JNL's Quantum DCS product line, the Quantum SA does not require cable installation or the purchase of a Quantum server and is perfect for smaller areas that do not require centralized management.
eNewsChannels NEWS: -- AirDeck, Inc, an online platform that helps users create narrated presentations and documents for on-demand viewing, announces the company has raised $3.4 million in venture capital funding led by Rock River Capital Partners and Cultivation Capital with participation from Rise of the Revolution's Rest Seed Fund and Winnebago Seed Fund.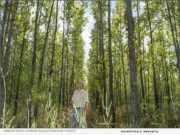 eNewsChannels NEWS: -- Artisan Dental, based in Madison, Wisconsin has partnered with Carbon Credit Capital and GreenTrees to certify Artisan Dental as the first carbon neutral general dental practice in the United States. Artisan Dental now offsets 100% of its greenhouse gas emissions associated with the company's operation.