Home
Tags
Wisconsin Business
Tag: Wisconsin Business
eNewsChannels NEWS: -- AMI Expeditionary Healthcare along with three partnering organizations - the University of Wisconsin - La Crosse, the Department of Health Services and the La Crosse County Health Department - welcomed Rep. Ron Kind, on March 23, as he toured a COVID-19 vaccination site that has distributed more than 2,000 doses since its opening on March 9.
eNewsChannels NEWS: -- Kids Read Now is excited to partner with the School District of Reedsburg and the School District of Niagara to mail books directly to their students' homes over the summer. The School District of Reedsburg and the School District of Niagara are the first school districts in Wisconsin to partner with Kids Read Now.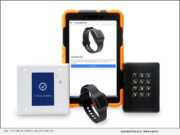 eNewsChannels NEWS: -- JNL Technologies, maker of Quantum nurse call, wander management, and access control systems, is now shipping Quantum SA, a standalone wander management system. Using the same proven Bluetooth technology as JNL's Quantum DCS product line, the Quantum SA does not require cable installation or the purchase of a Quantum server and is perfect for smaller areas that do not require centralized management.
eNewsChannels NEWS: -- AirDeck, Inc, an online platform that helps users create narrated presentations and documents for on-demand viewing, announces the company has raised $3.4 million in venture capital funding led by Rock River Capital Partners and Cultivation Capital with participation from Rise of the Revolution's Rest Seed Fund and Winnebago Seed Fund.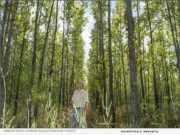 eNewsChannels NEWS: -- Artisan Dental, based in Madison, Wisconsin has partnered with Carbon Credit Capital and GreenTrees to certify Artisan Dental as the first carbon neutral general dental practice in the United States. Artisan Dental now offsets 100% of its greenhouse gas emissions associated with the company's operation.
eNewsChannels NEWS: -- A pine forest in the heart of a nature preserve in Mequon, Wisconsin will be the site of the first of three conscious dance movement sessions, "The Wisdom of Your Body" series. It is offered by Carrie Branovan, the Milwaukee-born artist-educator who founded "Dance Your Prayers."
eNewsChannels NEWS: -- Universal Electronics, Inc., (UEI) has invested in new capital equipment to improve PCBA manufacturing processes and increase capacity. These new investments will allow UEI to continue meeting the unique needs of their clients in industries including medical, industrial, consumer, and security.
eNewsChannels NEWS: -- Empire Recreation Management (ERM), the managing partner responsible for the WhoaZone brand, is pleased to announce that (2) of Altitude H2O's (AH2O) Texas facilities - Grapevine & Rosharon - are going to open in 2020 under the WhoaZone brand.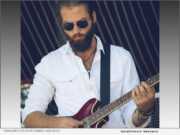 eNewsChannels NEWS: -- The International Forgiveness Institute (IFI) announced today that University of Wisconsin-Madison psychologist Robert Enright, Ph.D., has teamed up with acclaimed songwriter-performer Sam Ness to produce a "therapeutic music-discussion video" for adults who are struggling with the anguish created by the coronavirus lockdown.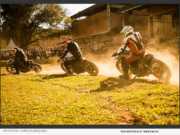 eNewsChannels NEWS: -- It was only six years ago when the first official Flat Track competition took place in Brazil, with only ten to fifteen riders. Now, there are over fourteen teams around the country, and the Brazilian Flat Track League will have nine riders racing during FlatOutFriday (FOF) in Milwaukee, Wisconsin, March 13. The group is looking forward to making a good impression during FOF 2020.