eNewsChannels NEWS: -- Legacy Global Development today announced the launch of its Phase 2 expansion for its Orchid Bay, Belize property. Phase 2 will include the construction of Tower-C, which will feature six ultra-luxurious Beachfront Condominiums. Architecture is being done by Zurcher Arquitectos, with interior design being handled by its sister company, Zurcher Interiors.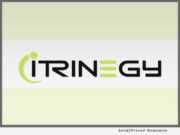 eNewsChannels NEWS: -- iTrinegy, the Virtual Test Network Specialists, announced at VMworld Europe today, the availability of 10G capable versions of its Flex Network Emulator range. These latest additions will enable enterprises to scale their Virtual Test Environments with a highly realistic replica of real-world networks in which they can verify application performance and have confidence that changes to existing, or the addition of new services, are fit for purpose.
eNewsChannels NEWS: -- With society continuing to place great emphasis on youthfulness, for many women, aging presents its own unique midlife crisis. Desiree Arnold understands firsthand the emotional and physical toil on women upon reaching their 40's and beyond. A holistic practitioner, naturopath and the founder of Lifely Up, a web portal dedicated to menopausal transition, Arnold wanted to nurture women through a passage that she feels should be celebrated not vilified.
eNewsChannels NEWS: -- Transformational Leadership ('TL') presents Ford Taylor and The 2018 Australia Transformational Leadership Seminar. The event is being held August 7-9, 2018, at Hillview Community Church, Rowville, VIC 3178. Ford Taylor is a leadership solutions trainer, strategist, and speaker.
eNewsChannels NEWS: -- USB Data Recovery Function (by Recoverit) announced. Wondershare Recoverit, being one of the major players in the software industry, covers all areas of concern whether it is security, the speed of recovery, advanced algorithm or accessible interface.
eNewsChannels NEWS: -- Girls Inspired Globally ('GIG') is a new startup that seeks to allow young women to improve themselves and the world through imaginative use of readily available technologies like smart phone apps, online video, and social media. Members of GIG come from 26 countries and range in age from 16 to 68.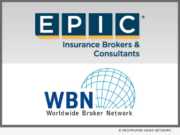 eNewsChannels NEWS: -- EPIC Insurance Brokers and Consultants (EPIC), a retail property, casualty insurance brokerage and employee benefits consultant, announced today that it is attending the 57th Worldwide Broker Network (WBN) Global Conference on Oct. 25-28, 2017 in Paris, France.
eNewsChannels NEWS: -- The American Sales Training Company (AST), a sales training consultancy specializing in sales training courses and programs for businesses, launches its sales training programs in the United States, United Kingdom, and the Netherlands. The company will focus its bespoke sales training courses on businesses and business professionals that have an increased need for more formal sales and soft-skills training.
BEIJING, China -- Fengtao Software, the industry leader in the field of DVD, Blu-ray and video backup solutions, today rolls out its themed promotion about the currently in full swing 2016 All-Europe Football Tournament, offering all customers a 25 percent discount applicable on its blockbuster DVDFab All-In-One Lifetime Gift (includes a $20 Amazon Gift Card for free).