eNewsChannels NEWS: -- In a country as prone to cataclysm and disaster as Pakistan, some might say there is not much you can count on except bad news. But Perwaiz Hasan and the Scientology Assist Team are the exception to that rule.
eNewsChannels NEWS: -- International Volunteer Day December 5 was set aside by the United Nations to celebrate positive change through volunteerism. And a stellar example of the change a team of volunteers can achieve is the work of the Volunteer Ministers of Wanga Parish, Uganda, says the Church of Scientology International.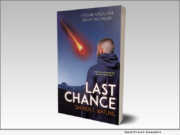 eNewsChannels NEWS: -- "Last Chance: A Future Apocalypse Caught in a Trilogy" by Darren E. Watling (ISBN: 978-0228882879; released Oct., 2022) is a quirky look at earth's final hours. The best and brightest are sent to colonize a more stable planet as earth meets its untimely demise. However a Plan B rocket contains a motley crew who could be described as "wildcards" at best.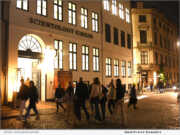 eNewsChannels NEWS: -- The Church of Scientology Denmark was packed with visitors wishing to learn more about the Scientology religion at the annual "Kulturnatten." Culture Night in Copenhagen is one of Copenhagen's most well-attended cultural events in a city renowned for its creativity, craftsmanship and culture.
eNewsChannels NEWS: -- An identity verification and fraud prevention startup, iDenfy, announced its new partnership with MGID, a global advertising platform. Using iDenfy's full-stack ID verification services will help MGID boost new registrations while securing the onboarding process.
eNewsChannels NEWS: -- UCLIQ is set to change the future of Performance Marketing with its AI Traffic Delivery and Fraud Prevention. The developers claim their platform can help other businesses instantly target only relevant audiences and detect 53% more fraud.
eNewsChannels NEWS: -- Old friends and new filled the auditorium of the Church of Scientology Dublin to capacity October 14 to celebrate five years of friendship, outreach and personal and community betterment. Five years ago, the Church of Scientology and Community Centre of Dublin opened its doors.
eNewsChannels NEWS: -- Australian Pop Singer Songwriter, T8iana, who was recently featured in Rolling Stone Magazine's Global Artist Spotlight, has often talked about her dark past which involved assault and bullying by strong male figures, as she was growing up as a trans kid. She has released her latest single 'The Sign' on 13th May.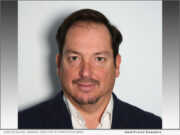 eNewsChannels NEWS: -- Fanplayr, a global leader for e-commerce intelligence solutions, continues to expand its presence in the European market with the opening of a new office in Spain, with the goal of promoting brands that operate in retail, tourism, telecommunications, automotive, banking, energy, insurance and entertainment.
eNewsChannels NEWS: -- The study of abstract physics is often seen as separate from pure mathematics. Subjects like Black Holes, Low-Temperature Gases, Gravitation, and Electromagnetism are considered in the domain of physics rather than mathematics. "This distinction is, however, being challenged daily by advances in combinatorics and number theory applied to String Propagation...and the invariants of the Gromov-Witten Theory," states Dr. Jonathan Kenigson of Athanasian Hall.