Home
Tags
Wyoming Business
Tag: Wyoming Business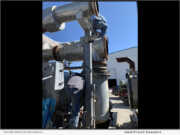 eNewsChannels NEWS: -- Mayor Patrick Collins, members of the Cheyenne City Council, Cheyenne Chamber of Commerce, Encore Green Environmental and Wyoming's Carbon Asset Network (CAN) have jointly announced a celebration of commitment to work on "Climate Wellness through Soil Health" Friday, April 22, 2022 at the Cheyenne Botanical Gardens, 3 p.m.
eNewsChannels NEWS: -- NOOFT project is a one-stop-platform for the NFT market, with a unique AI-based ecosystem designed to filter and index millions of NFTs from marketplaces around the web so that NFTs' enthusiasts can get everything they need about the NFT world in no time.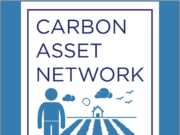 eNewsChannels NEWS: -- Carbon Asset Network (CAN) announces that Oklahoma-based Wurtz & Associates will provide oversight and facilitation of the blockchain-based "smart contracts" related to the recently revealed initiative by CAN. Through an innovative protocol, this process tokenizes land resources for carbon sequestration and protection of the soil and water resources.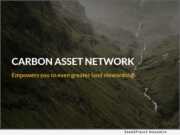 eNewsChannels NEWS: -- Two innovative Cheyenne-based companies, the agricultural Carbon Asset Network and blockchain consultancy group Ember Labs have joined forces to create the new pathway for carbon sequestration and improving air quality by using the power of blockchain. This new model is designed to be a private enterprise alternative to Cap and Trade methods, which have not proved successful since its inception in 2009.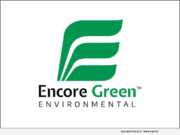 eNewsChannels NEWS: -- Encore Green Environmental Technologies & Licensing (EGETL) announces the purchase of water treatment technology equipment formerly known as NOMAD from XRI/Fountain Quail.
eNewsChannels NEWS: -- National nonprofit Synergy for Ecological Solutions officially launches on the first day of Spring, March 20th. SYNERGY is a 501(c)(3) nonprofit dedicated to serving our environment through a one-of-a-kind program of climate wellness through soil health and other ecological synergies.
eNewsChannels NEWS: -- ynergy for Ecological Solutions announces a series of free webinars that promote climate wellness and increased air quality through improved soil health. This new paradigm meets ESG and Sustainability goals.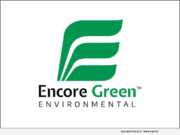 eNewsChannels NEWS: -- Encore Green Environmental announces a step forward in landowner relationships with the energy industry. The O.J. Enterprise ranch operation outside Cheyenne, Wyoming has secured a unique surface-use agreement with a Dallas-based midstream company, allowing the ranch to receive the right of first refusal for the produced/by-product water and any potential flare gas.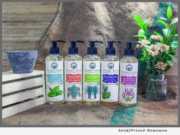 eNewsChannels NEWS: -- Utama Spice, a leading maker of all natural beauty, skin care and aromatherapy products based in Ubud, Bali, Indonesia, announced today the Company will celebrate the one-year anniversary of its official North American market product launch by holding a huge holiday sale.