Home
Authors
Posts by Christopher Simmons
Christopher Simmons
DENVER, Colo. -- Marijuana Central has seen incredible growth in the past six months and now receives over 300,000 unique visitors per month. Company founder Korban Stone says, "We have not done any marketing yet, but we continue to see the number of visitors rise." He plans to begin advertising and marketing the site and last month the website began to monetize by accepting listings from marijuana related companies.
MCALLEN, Texas -- Gamma Medical Research, Inc., headed by Dr. Roberto Mangoo-Karim, is excited to announce the licensing of My Doctors Chat to provide Telemedicine in its clinical research programs. Gamma Medical Research, a company dedicated to compassionate medical care and scientific progress, is advancing science and innovation through clinical investigation by conducting pharmaceutical research trials.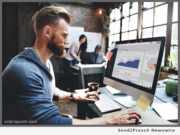 INDIANAPOLIS, Ind. -- A revolution in the way huge amounts of information are quantified and interpreted is leading to massive benefits for companies that heretofore had no access to such services. According to Casey Gauss of the Viral Launch Research Division, forecasting and planning tools that were once only available to big corporations with expansive IT budgets can now be accessed by smaller companies.
WATERLOO, Canada -- RoweBots, a leading supplier of RTOS solutions for wearables and IoT devices, announces the immediate availability of VehicleOS, an RTOS specifically for connected vehicle applications. VehicleOS is focused on delivering the precise set of features that automobile, truck, trailer and other vehicle OEM developers need to make development faster, simpler and lower cost.
CHANDLER, Ariz. -- Rejuvatek Medical, Inc. officially announces the Tatt2Away(R) non-laser tattoo removal system is now available for the first time in the greater Phoenix area with Hotrod Tattoo's Matt Mooneyham. The Chandler location has come on board to offer to all its clientele certified tattoo removal as the first Tatt2Away Center in the state; bringing into their high quality of service and products the all-natural system.
LOS ANGELES, Calif. -- Volunteer recruitment is one of the toughest tasks when it comes to running a tight political campaign. That's why Assemblymember Mike Gipson was thrilled to meet and recruit Alicia Amerson, a political science graduate with well-honed interpersonal and leadership skills, coupled with global views. And, from June 3 through June 5, she will be a part of the Mike Gipson GOTV (Get Out the Vote) Campaign. She's recruited others to help too.
NEW YORK, N.Y. -- Klingenstein Fields Wealth Advisors (KFWA), a leading wealth management firm with approximately $3 billion in assets under management, recently volunteered a day of service at God's Love We Deliver (GLWD), a New York-based charitable organization.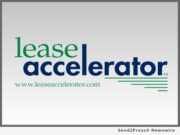 WASHINGTON, D.C. -- LeaseAccelerator and Riveron Consulting announced today that they will be co-presenting on a forthcoming ClearLaw Institute Webinar about the new lease accounting standards. Issued earlier this year, the new standards, FASB ASU 2016-02 (or Topic 842) for US GAAP and IFRS 16, will require companies to track virtually all real estate and equipment leases as assets and liabilities on their balance sheets starting as early as 2019.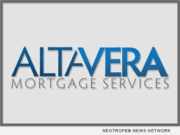 DENVER, Colo. -- Altavera Mortgage Services (Altavera), the premier provider of third-party residential mortgage origination services, announced today that it will expand its closed-loan file review services beginning in Q3 2016. Closed-loan review, also known as pre-purchase review, is the review and approval of loans prior to investor purchase, or the audit of a loan package prior to purchase by a correspondent buyer or aggregator.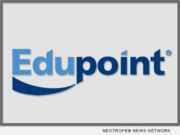 MESA, Ariz. -- Edupoint(R) Educational Systems, creator of the industry-leading Synergy(R) Education Platform for K-12 student information and learning management solutions, has been awarded a five-year contract by Michigan's Regional Educational Media Center Association (REMC) to provide the Synergy Student Information System (SIS) to support the more than 1.5 million students across the state of Michigan.