Home
Authors
Posts by Christopher Simmons
Christopher Simmons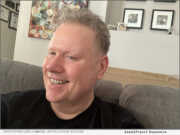 eNewsChannels NEWS: -- MuseWire has been selected by the panelists at Feedspot as one of the Top 60 Music Industry Blogs on the web. Musewire (aka Music Industry Newswire) covers music makers, music gear, the music business and related topics; established 2005. A publication of Neotrope. Edited by Christopher Simmons, a working tech journalist since 1984, and member ASCAP.
POMPANO BEACH, Fla. -- The Cultural Center of Pompano Beach has announced a call-to-artists and nonprofit cultural organizations. The multidisciplinary venue, scheduled to open in early 2017, is seeking innovators in the visual and performing arts, digital and multi-media, music, dance, and theatre to become part of the Center's "cultural collective."
TIPP CITY, Ohio -- Oak Hills Local Schools will start off the 2016-2017 school year with zero-waste tables in all of its cafeterias, thanks in part to the groundwork laid by the district's Green Team, a student-led conservation and sustainability group sponsored by Energy Optimizers, USA.
DENVER, Colo. -- Concrete Restoration Systems by Malibu Pools is leading a growing trend in the ever competitive Denver Home Market. Homeowners are now refinishing their driveways with decorative concrete rather than replacing them, in order to increase curb appeal, and differentiate their home in the hyper-competitive and dynamic Colorado Real Estate Market.
SANTA FE, N.M. -- "Goliath Trembled: Confronting the Cabal" (ISBN: 978-1530268795), a page-turning thriller by author Christopher Murphy, challenges mainstream media, which he says is controlled by the "Corporate Goliath."
SAN JOSE, Calif. -- WMH Corporation, a specialist in transportation infrastructure design, is pleased to welcome Dan Collen, PE, as a Senior Consultant. Dan brings over 35 years of experience in transportation design and planning to the WMH team. Before joining WMH, Dan spent his career at Santa Clara County Roads and Airport Department.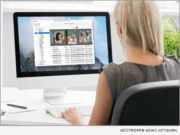 CHENGDU, China -- EaseUS makes a major launch announcement of Data Recovery Wizard for Mac 9.10 that includes a stream of new features like RAW recovery and improved file scanning process which make superior Mac data recovery quality quite sure. The 9.10 version of EaseUS data recovery for Mac deals with every detail in recovery procedure from simplifying user interface design to retrieving lost files.
KALAMAZOO, Mich. -- In an industry that is predicted to eclipse $10 billion in service revenue by the year 2020, Griffin Pest Solutions is keeping pace and has once again been named to Pest Control Technology magazine's Top 100 List.
DENVER, Colo. -- Altavera Mortgage Services (Altavera), the premier provider of third-party residential mortgage origination services, today announced that Jennifer Fountain has been named senior vice president of due diligence and will have oversight of its closed-loan file review business.
HOUSTON, Texas -- MHIT Business Services, Inc. - the parent company of MyDoctorsChat - a fully scalable, HIPAA compliant enterprise mobile telemedicine software solution for doctors, patients and healthcare organizations believes that the evolution of telemedicine technology offers improved access to healthcare and provides new, sophisticated opportunities for healthcare providers to address their patients' unique healthcare needs.