Home
Authors
Posts by Christopher Simmons
Christopher Simmons
SAN FRANCISCO, Calif. -- EPIC Insurance Brokers and Consultants (EPIC), a retail property, casualty insurance brokerage and employee benefits consultant, today announced a significant milestone, having become the 15th largest employee benefits broker/consultant in the U.S. In addition, EPIC ranks #11 among the country's fastest growing large group broker/consultants, based on Form 5500 data from the Department of Labor, compiled by business intelligence provider miEdge.
SAN FRANCISCO, Calif. -- Geek Club Books, Inc., an autism nonprofit, today announced the release of their latest educational webisode, "The Friendship Game" to teach elementary school children how to be good friends to their autistic peers. This is the fourth webisode in the free Bluebee TeeVee autism series for the inclusive classroom featuring an autistic host and a Bluebee Pal co-host (Most Innovative Educational Toy 2016).
SAN FRANCISCO, Calif. -- EPIC Insurance Brokers and Consultants, a retail property, casualty insurance brokerage and employee benefits consultant, announced today that risk management professional Mark Millard has joined the firm's Stamford, Conn.-based EPIC Risk Solutions team as a Principal and Senior Producer.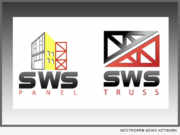 SOUTH GATE, Calif. -- The University of California San Diego along with their partners including SWS Panel and Truss, the builders of the engineered Mid-Rise Cold-Formed Steel Building Wall Systems, is preparing for the largest simulated earthquake testing on June 15 in San Diego, less than a week after a recorded 5.2 real earthquake took place in San Diego.
LOS ANGELES, Calif. -- Uproar Entertainment is excited to announce the release of Steven Briggs' first comedy CD "Whiskey Dick." Recorded in front of a live audience at The Comedy Underground in Seattle, Washington, this CD "introduces a new kind of comedic voice, one which can't be placed into any particular box."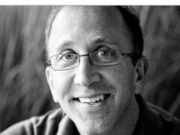 IRVINE, Texas -- LeaseAccelerator announced today that its CEO, Michael Keeler, will participate in a panel at the upcoming Financial Executives International (FEI) New Lease Accounting Standard Conference. Issued earlier this year, the new standards, FASB ASU 2016-02 (or Topic 842) for US GAAP and IFRS 16, will require companies to track virtually all real estate, equipment leases, and leases embedded in service agreements as assets and liabilities on their balance sheets starting as early as 2019.
LOS ANGELES, Calif. -- Theodore "Ted" Myles Terry, a Hollywood celebrity manager and former radio disc jockey, is celebrating the success of his brainchild, "Turn Me Loose," a one-man biographical adaptation of the life and times of Dick Gregory, the critically acclaimed master comedian, social/civil rights activist and humanitarian. Terry has been an integral part of Dick Gregory's management team since 1998, managing Gregory's engagement scheduling, website, the Dick Gregory Foundation, and more.
WATERLOO, Canada -- RoweBots Limited, a leading supplier of tiny, embedded, Linux-compatible real-time operating system (RTOS) products, today announced, for the first time, the availability of its Unison(TM) OS software components for NXP I.MX. These components provide out of the box support for embedded applications with deterministic response and tiny memory footprints.
SAN DIEGO, Calif. -- ReverseVision, the leading provider of software and technology for the reverse mortgage industry, has partnered with Factual Data to provide integrated credit reporting solutions to users of RV Exchange (RVX) loan origination software (LOS). Credit information supplied by Factual Data is available in RVX as of the system's most recent update on April 18, 2016.
SOUTHFIELD, Mich. -- Professional Auditing Services of America (PAS) announced today that it will make its newly engineered and proprietary Accounts Payable Digital Recovery Dashboard (Progress Report) available to all new clients free of charge. The Dashboard is an easy to read, single page, real-time user interface, showing a graphical presentation of the current status (snapshot) of PAS' contingency based recovery review progress and supplier trends.