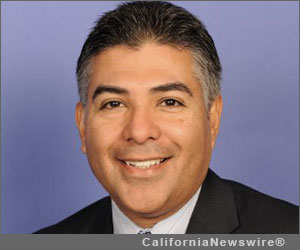 SAN FERNANDO, Calif. /California Newswire/ — Today, in Washington, D.C., U.S. Rep. Tony Cardenas (D-San Fernando Valley), a member of the House Committee on the Budget and House Committee on Natural Resources, commented on announcements by President Barack Obama of his nominees for Secretary of Energy, Administrator of the Environmental Protection Agency (EPA) and Director of Office Management and Budget (OMB).
The President named Dr. Ernest Moniz as his nominee to head the Department of Energy. Moniz served as undersecretary at Energy during the Clinton administration and was most recently in charge of MIT's Energy Initiative, which seeks a better balance between power generation and greenhouse gas prevention.
Gina McCarthy has been tabbed to lead the EPA. McCarthy has been an environmental leader for more than twenty years, working on both sides of the aisle to find solutions that help businesses and protect the environment. She has also been the head of the EPA air pollution division.
Finally, Sylvia Mathews Burwell was named to direct OMB. Burwell also served in the Clinton administration and currently heads Wal-Mart's philanthropic foundation.
"Along with a top-notch financial mind to guide our economic future, President Obama chose two strong public servants to fight for the future of our nation and our planet," said Cardenas. "At a time when man-made climate change and energy independence are issues at the forefront of our national dialogue, Dr. Moniz and Ms. McCarthy will work with the private sector to encourage clean energy jobs and resources, improve energy efficiency and protect our environment and the health of all Americans."
"As a member of the committee that will receive Rep. Paul Ryan's newest budget plan, I understand the importance of a fully-qualified leader helming the OMB," continued Cardenas. "Sylvia Burwell has an understanding of government built in service to our nation, and experience in non-profit circles giving her an appreciation of the critical need to broaden and assist our middle class, to help rebuild our economy."
---
Copyright © 2013 California Newswire. This content is copyrighted under U.S. and international law and may only be used for non-commercial purposes by news aggregators or under license of the Neotrope® News Network (www.neotrope.net). .